For some members of your ensemble, your school music tour may be the very first time that they've been abroad without their parents.
And while they'll probably be very excited at the prospect, it's normal for their parents to feel a little apprehensive.
One way to reassure parents is to post updates about your tour on social media. This will allow them to follow the tour in 'real time', and they'll be able to see how much fun their children are having.
We're seeing more and more group leaders using this tactic every year – and it's always very much appreciated by parents. But what's the best way to go about this?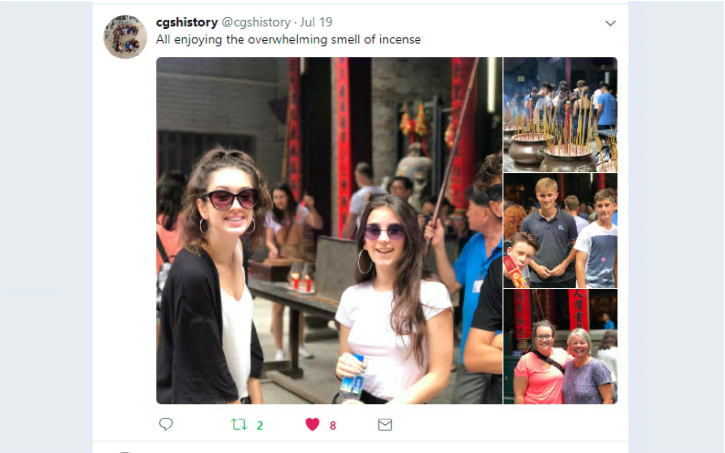 Step 1 – Set up your accounts
It's completely up to you which social media platforms you use, although most parents will be familiar with Facebook and X (formerly Twitter), and many will be aware of Instagram too.
Facebook is great if you're planning to write longer, more in-depth posts, whereas X (Twitter) is perfect for short updates, perhaps accompanied by a photo. And Instagram is all about the pictures!
Once you've decided which channel(s) you're going to use, you then need to decide whether you're going to use the school's account (if there is one), or if you're going to set up a department, or even tour-specific account.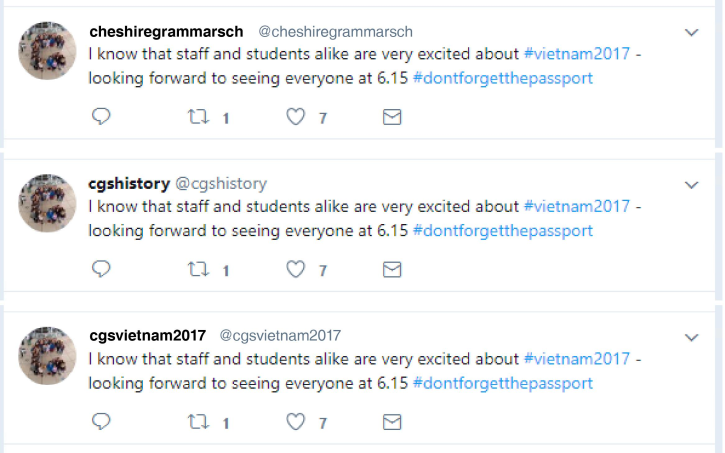 Step 2 – Let your students' parents know about it!
We'd advise letting your students' parents know that you'll be posting tour updates on social media as soon as you've worked out the details. That way they can make sure they're following you before you travel.
You'll need to let them know your handle (i.e. @HalsburyTravel) and whether you'll be using any hashtags for the trip (something you may want to consider if using a school or department account, to mark out the tour-related posts.
Remember you can get involved in Halsbury's termly social media competition by using the #HalsburyTrips hashtag when you post any photos from your tour. The best photo each term wins a £30 Amazon voucher!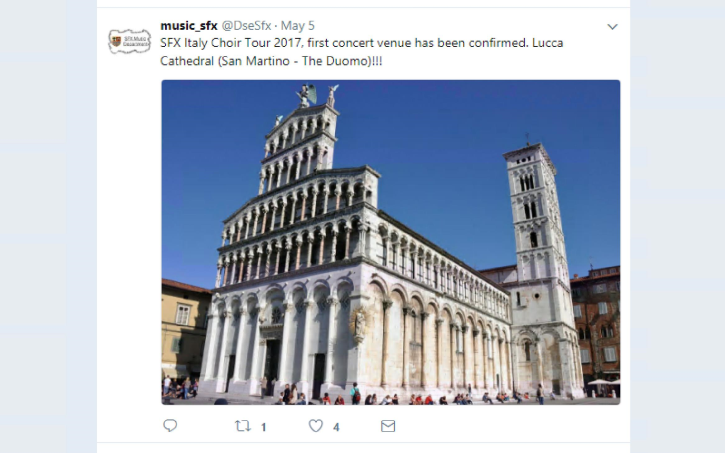 Step 3 – Get posting!
You can start posting about the tour as soon as you've let everyone know where to see those posts!
And you certainly don't need to wait until you travel – you can use social media to let parents know what their children need to pack, to remind them about payment deadlines – and when they need to be at school for dropping off and collection!
When you are on the tour, make sure you do post regularly, even if it's just a photo with a short explanation of what you're up to.
And while this may sound obvious, it's worth noting – pictures of the students smiling and enjoying themselves will go a long way towards reassuring nervous parents, so make sure you post lots of these!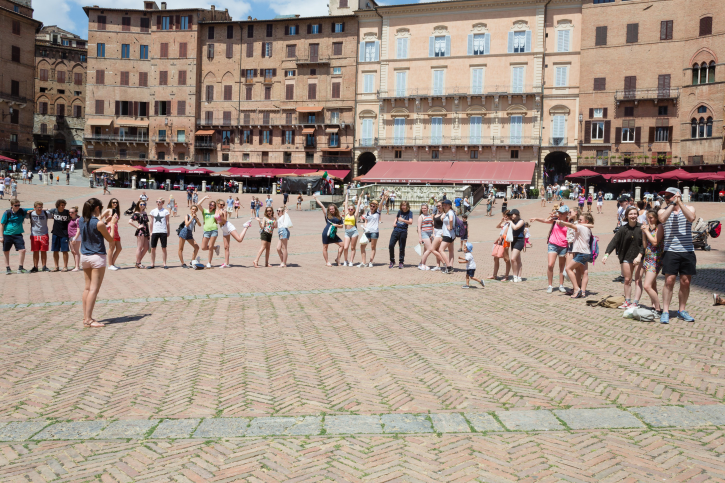 And don't forget about us!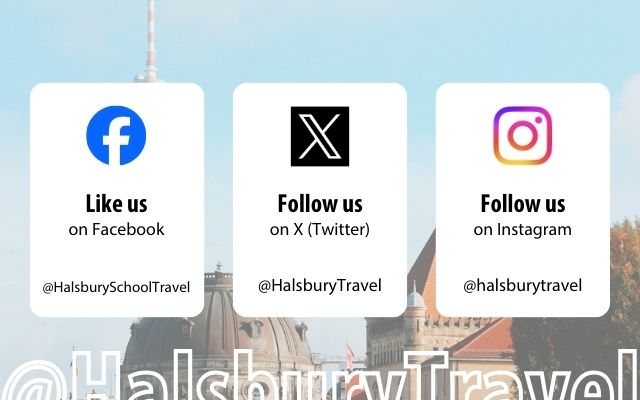 Win a £30 Amazon voucher!
Our school music tour experts often spend months helping you to plan your school music tours and they absolutely love seeing your social media posts when you're out on your tours.
So, each term, we're offering a £30 Amazon voucher for the best social media post that tags us – @HalsburyTravel!