Tailor-made sports tours for your school teams
Inspire your team with an unforgettable school sports tour, completely tailor-made to suit you. Our team of former teachers and Travel Specialists will work closely with you to design your tour. We'll also provide you with 24-hour support whilst you are away, so that you can relax and enjoy an incredible sporting experience with your team.
Whether you're looking for a preseason training camp for your rugby team, an exciting international tournament for your footballers, or the chance for your netball teams to pit their skills against local opposition, we will tailor-make your school sports trip to suit your group.

What Makes Us Different?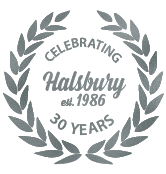 We're a specialist travel operator providing tailor-made school sports tours. Originally founded by teachers and staffed by travel specialists, we'll support you throughout the process of arranging your tour, from your first enquiry to the moment you return home.

Youth Sport Trust
Halsbury is the Youth Sport Trust's Preferred Supplier for sports tours and trips. The Youth Sports Trust is a national charity that aims to improve the lives of young people through PE and sport.
Halsbury Travel Sport Resources
Our top tips and resources to help you plan your school sports trip.