Leadership
Robin Parry
Chief Executive Officer
I have worked in many sectors within the travel industry, and this is by far the most rewarding. With four children of my own, I know first-hand the incredible value of school trips – they really do positively develop children in so many ways and in some cases, even change lives.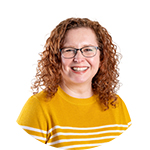 Carolyn Halpin-Rose
Chief Financial Officer
My favourite destination is New York. I love the hustle and bustle, the diversity, the cuisines and the opportunity to spot landmarks from some of my favourite movies!
Julia Rawbin
Head of Procurement
My passion for travel started with my first role working overseas in Spain and since then I have been fortunate enough to have visited many more amazing countries across the globe, each one unique in its experience, history and culture. I love being part of a team that is able to bring to life opportunities for others to learn, and, create their own special memories.
Katie Wylie
Head of Marketing
I've experienced first-hand how inspiring travel can be and it's really rewarding to be part of a company that promotes this ethos and gives young people incredible opportunities.
Ben McCafferty
Head of Sales & Product
I love being able to put together exciting packages to offer school groups the opportunity to do what they love while soaking up another culture.
Ian Coles
Head of Operations & Customer Experience
I've been in love with the travel industry ever since my first role working overseas in 2006, working in school travel is an amazing opportunity to create memories that are going to last for a lifetime.
Tour Consultants
Laura Martin
Language Sales & Product Manager
I wanted a role which enabled students to travel, as travelling has had such a big impact on my life. I feel everyone should have the opportunity to see other countries from a young age.
Alison Fox
Music Sales & Product Manager
I love when I get the chance to go on tour with a group and see first-hand the dream that I've helped to make into a reality.
Gaynor Mayor
Education Sales & Product Manager
I love offering experiences outside of the classroom to allow children to open their minds to a whole new way of learning.
Dan Morley
Sports Sales & Product Manager
As a dad, I take great joy in hearing from other parents about how much their children loved our trips!
Laura Lucas
Tour Consultant
I wanted to use my languages in a role that helped promote travel as part of school life.
Emma Gray da Silva
Tour Consultant
I think it's so important for children to learn about different cultures, and enabling them to go out and experience this first hand is what makes working at Halsbury so special.
Gail Biggins
Tour Consultant
I love meeting teachers who share my passion for providing students with the opportunity to experience new things and create lifelong memories.
Lou Della Rocca
Tour Consultant
I love supporting schools in making treasured memories for the younger generation. I'm at my happiest when travelling and being exposed to new languages, cultures and experiences.
Tom Moorhouse
Tour Consultant
I love inspiring curiosity in schools searching for the perfect trip to a destination I have first-hand experience in visiting. I love to learn what their travel plans are, the purpose for their trip and how this links back to the curriculum so that I can prepare an entirely tailored trip as if I were visiting myself.
Judit Eleod
Tour Consultant
Travel memories are everlasting, and I love having a job where I can make school trips useful and interesting at the same time, taking groups to places that they otherwise might not get to visit.
Paul Hudson
Tour Consultant
Giving students an opportunity to experience and learn from other cultures is something that I feel is invaluable in shaping their future. Barcelona is one of my favorite cities to visit as it has everything; culture, history, good food and the beach!
Michelle Hallam
Tour Consultant
What I love about working in travel is bringing dreams to life and knowing what a great experience pupils are going to be a part of.
Caroline Hill
Tour Consultant
I love being able to provide school trips that give students the opportunity to experience different cultures and languages. When I was a student, I visited a town near Lyon for a French exchange trip. I found it really interesting living with a French family, I really enjoyed the trip and my language skills improved, as I quickly became more confident at speaking the language
Gayle Flude
Tour Consultant
What I love about working in school travel is the fact that we make the World more accessible to children, allowing them to experience different countries and cultures.
Heather Eaton
Sales Admin
Having the opportunity to travel to new and exciting countries when younger with my family, is what shaped me into loving travelling now. I'm so grateful to be able to help create these life changing experiences for other children.
Jodi Swift
Tour Consultant
I have always had a love and passion for travel and find it rewarding to inspire young people to learn about new destinations and cultures around the world!
Will Jehu
Tour Consultant
I always learnt more outside of the classroom than I did in a classroom setting, but as a child did not get that many opportunities. Working in school travel has given me the chance to help others like me to get the most out of their school years by travelling and learning away from the classroom.
Vanessa Barbosa
Tour Consultant
School travel creates memorable moments which empower students by giving them the opportunity to explore different cultures and languages, increasing their confidence and curiosity. I love to help create those experiences for children!
Tour Coordinators
Alex Gray
Educational Tours Operations Manager
The best part of the job is when a group leader contacts me after their trip to thank me and let me know what a good time everyone had.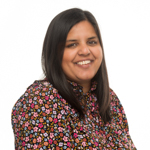 Asha Loizou
Sports Tours Operations Manager
My passion is travel and working for Halsbury. I've learnt so much about different countries and cultures and now I get to pass on my experiences, making sure our groups have a great experience too.
Sarah Newman
Music Tours Operations Manager
After working in the Travel Industry for over 30 years I have had the great fortune to work in many destinations and visit some amazing places. Travel is not just an experience – it is memories & knowledge. I love having the opportunity to create those memories for our groups.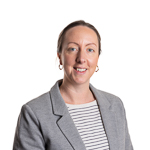 Rebecca Hicks
Language Tours Operations Manager
My love of travel and belief that children should be given more opportunities to experience different cultures and languages drew me to a career in school travel. I love that I get to plan amazing school trips every day!
Abigail Winch
Ski Tours Operations Manager
I love seeing all the students and teachers out enjoying their trip making life long memories together!
James Wylie
Tour Coordinator
I enjoy reading feedback from groups and hearing about what students have gained from their experience.
Rachel Byng
Tour Coordinator
I love giving students the opportunity to visit new places and see first-hand the different cultures, hopefully instilling in them a passion for languages and travel!
Grissell Churchill
Tour Coordinator
The thing I love most about working in school travel is the personalisation of each trip, knowing we help make good memories for life for children.
Jordan Hatchard
Tour Coordinator
I love being able to be a part of the planning behind a school trip to inspire children to embrace our world's different cultures, history and languages.
Eleanor Stevenson
Tour Coordinator
It's such a rewarding feeling when you hear that the students had a great time on their tours. Months of hard work and preparation, it makes it all worth it for the students to have a trip they'll never forget!
Giusiana Messina
Tour Coordinator
The best thing about working in school travel is being able to create life-time memories for the students who take part to our trips.
Celimen Helshani
Tour Coordinator
My favourite thing about working in school travel is being secretly, behind the scenes, able to be part of their cultural growth.
Maria Viedma
Tour Coordinator
My first job was as a rep with Halsbury working in the work experience department. This job gave me the opportunity to travel with groups abroad and share my love for different cultures, as I have always loved to greet new faces and serve them with my whole heart. Being a rep made me develop my passion for organising trips, and every day I try to use that experience with my groups, hoping they have the best experience and unforgettable memories.
Rob Graham
Tour Coordinator
I love the feeling of passing on my love of different languages, cultures and experiences to future generations and the rewarding sensation that I am helping to shape their perception of the world. Travel is by far the best means of learning about people and has certainly been a defining aspect throughout my life!
Stacey Malone
Tour Coordinator
The thing I love about school travel is knowing that you are responsible for creating memories for students..
Millie Snow
Tour Coordinator
Having grown up and studied abroad, I understand how incredible it is to experience different cultures and how much of an impact travel can have on someone's life. It is so rewarding knowing that I can create unforgettable experiences and bring joy to children's lives, whilst utilising my passion and furthering my love for travel and tourism.
Vicky Hooper
Tour Coordinator
I enjoy focussing on the finer details that make a trip run smoothly and safely and being part of a team that empowers young people to broaden their horizons.
Daniel Meissner
Tour Coordinator
By organising trips for school groups, you get to share your love for travel with others and inspire them to discover the world. Each trip presents unique challenges and provides students with experiences and opportunities for personal growth, through travel and exposure to different environments; its extremely rewarding.
Rosa Sampong
Tour Coordinator
Travelling is the best life experience ever! I love organising trips that will create indelible memories that people cherish forever.
Beckie Campbell
Tour Coordinator
I love being part of an organisation which creates fantastic tours offering life long memories for students of all ages. I have been fortunate to travel with some of my school groups, seeing for myself the sheer joy and wonderment - it makes the months of planning totally worthwhile.
Leonardo Giaschi
Tour Coordinator
When you visit a new place, try a new food, and get to know a different culture than you are used to, something changes in you…forever. Working for Halsbury Travel allows me to pass on these emotions to the new generation, handing down to them the gift of discovering new horizons that generate change.
Roxana Stetco
Tour Coordinator
I am a firm believer that travelling is one of the best forms of learning. Exposure to new cultures, new places and experiences is priceless! Being part of the process of making this possible for students is a real honour.
Penny Spencer
Tour Coordinator
It was my school ski trip to France that inspired me to travel and go back to the same resort a few years later to work as a chalet rep. After many years abroad, I returned to the UK and feel lucky to work in a role that lets me create the same life changing experiences for students.
Maria Pollard
Tour Coordinator
"Travel opens your heart, broadens your mind, and fills your life with stories to tell." – Working with such amazing people at Halsbury to help create invaluable memories for the students is immensely rewarding to me.
Procurement
Delphine Lock
Accommodation Manager
My favourite travel memory has to be when I watched 200 young singers perform at Disneyland Paris as part of a festival that I organised. I love creating inspirational music tours which allow young people to experience other cultures through music.
Tessa Turton
Transport Manager
I had parents that were both teachers and they both had a great ethos that learning wasn't just for the classroom. In my role I get to continue that ethos by helping make the trips happen.
Elaine Morley
Transport Coordinator
Helping to make the world accessible to young people to experience different cultures and learn about their history, is the best thing for me about working in travel.
Stacey Shelley
Administrator
I love working in school travel because it allows me to help make life-changing experiences for students happen! Hearing about their joy as they explore new destinations and learn about different cultures is incredibly rewarding and it's a privilege to combine my passion for travel with making a positive impact on young minds.
Vincent Gammaitoni
Hotel Reservations Coordinator
I love that the work that I do helps broaden the horizons of children and that it will help them develop their view of the world with tangible, real-life experiences.
Holly Baines
Hotel Reservations Coordinator
I love sharing my passion for travel with other likeminded people and, by giving school groups the opportunity to take their learning outside of the classroom, I can pass that on to a new generation!
Alison Burns
Travel Admin Assistant
What I love about working in school travel is being able to take part in creating memories for the students as I believe travelling is important as it teaches meaningful life skills, facilitates cultural appreciation and teaches the ability to adapt to new environments. Travelling is a huge passion of mine so learning about new destinations is also a bonus!
Vincent Agorini
Contracts and Ski‑Coordinator
Helping school groups plan their ski holiday isn't just a job; it's about turning their ski dreams into reality. Ski travel combines adventure, relaxation, and natural beauty, crafting unforgettable memories, and I'm delighted to be a part of making it happen.
Megan Maher
Hotel Reservations Coordinator
Nothing beats the experience of exploring somewhere new! Whether it's in the UK or overseas, it's always fun to have the chance to see and do things that you may not have considered before, and helping young people have the chance to do this is what makes working in school travel extra special.
Customer Experience
Bev Ford
Customer Relations Manager
It changed my life when I was lucky enough to travel with my school as a student. It changed many of my students lives, when I was a teacher. It is still, to this day, my favourite pastime!
HR & Development
I love travelling. My favourite destination is Australia and luckily I happen to have family there, which makes visiting all the more special!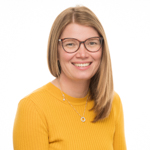 Zoe Campbell
Learning & Development Manager
I love being able to help others experience the joys of travel. Being able to talk enthusiastically about places you have visited yourself is always a pleasure.
Luke Challoner
Commercial Manager
I love to hear from the teachers after the trip that the students had an unforgettable experience. Its a chance for them embrace new cultures and form new perspectives on the world around them.
Fiona Chalkley
Office Administrator
Travel has such huge potential to broaden our understanding and expand horizons. I was talking to the deputy head of a school who told me about a pupil of his who went on a trip to New York, having never previously left his own home town, and how he came back with a sense of how much the world has to offer and the drive to reach all the opportunities available to him. It was truly transformative.
Marketing & Web Development
Anne-Marie Rollings
Content Manager
School trips left a huge impression on me and inspired a lifelong passion for languages, so I know how important they are. I hope that my writing helps teachers to feel informed and inspired to keep providing such life-changing experiences!
Aleksandra Stepien
Senior Designer & Photographer
I love that my job offers me opportunities to travel, as well as learn more about a variety of different topics through creating infographics and posters that I hope both students and teachers find useful and engaging!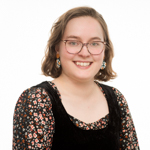 Evie Cobbin
Graphic Design & Digital Marketing Assistant
I've always been a keen learner and I think that travelling is a great way to broaden your understanding of the world and enrich your life. Being able to play my part in such formative experiences through promoting school trips is massively rewarding.
Prathima Acharya
Graphic Designer
I love learning about new places. A holiday in Goa is my favourite travel memory, so far. Spending time with nature and on the beach was an amazing experience.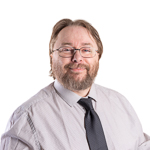 Andrew Ravenwood
Lead Software Developer
Working in school travel has offered me lots of exciting opportunities and I love the fact that my work is helping to inspire teachers to inspire their students with lifechanging educational experiences.