Directors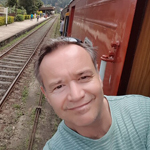 Robin Parry
Chief Executive Officer
With more than 30 years' experience in the travel industry, most recently within the school travel industry, Robin brings with him a wealth of experience, expertise and ambition to grow Halsbury and develop our reputation as a leading provider of school trips.
I have worked in many sectors within the travel industry, and this is by far the most rewarding. With four children of my own, I know first-hand the incredible value of school trips – they really do positively develop children in so many ways and in some cases, even change lives.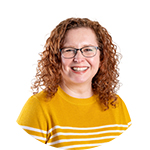 Carolyn Halpin-Rose
Chief Financial Officer
Originally from the North East, keen traveller Carolyn spent much of her childhood in Qatar. With a vast array of experience in finance across a variety of sectors, including as finance director at a multi-academy trust, Carolyn is responsible for anything and everything to do with finance and is also our lead for ABTA and ATOL reporting and compliance.
My favourite destination is New York. I love the hustle and bustle, the diversity, the cuisines and the opportunity to spot landmarks from some of my favourite movies!
The Management Team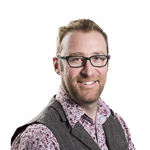 Chris Stacey
Head of Sales
Inspired to enter the school travel industry after a chance encounter with a British youth orchestra in Chile nearly 20 years ago, Chris now heads up our dynamic team of Tour Advisers.
We provide experiences that create memories, whether it be immersing oneself in the local culture or being in awe of a region's natural beauty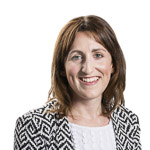 Katie Wylie
Head of Marketing
Katie loves exploring new countries and cultures and has travelled extensively throughout six continents. Having worked for Halsbury for over 10 years, she now manages and plans all of Halsbury's marketing activities.
I've experienced first-hand how inspiring travel can be and it's really rewarding to be part of a company that promotes this ethos and gives young people incredible opportunities.
Tour Advisers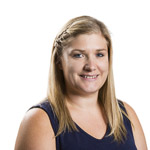 Laura Lucas
Tour Adviser
Former teacher Laura joined Halsbury more than a decade ago and has experience both as an Itinerary Manager and Tour Adviser.
I wanted to use my languages in a role that helped promote travel as part of school life.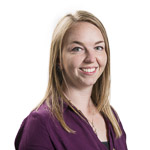 Rachael McLoughlin
Tour Adviser
Former MFL teacher Rachael is well placed to work closely with teachers on arranging language trips that get students (and their teachers!) talking!
Helping students to learn more about the subject and the wider world around them is great – I'm making a difference to their learning without even meeting them!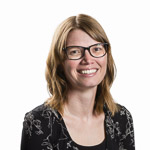 Zoe Campbell
Tour Adviser
Zoe is the first point of contact for teachers looking to plan tours outside of Europe. Incredibly well travelled, Zoe has visited most of our long-haul destinations herself.
I love being able to help others experience the joys of travel. Being able to talk enthusiastically about places you have visited yourself is always a pleasure.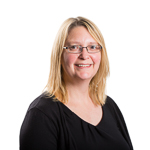 Gail Biggins
Tour Adviser
Gail has over 10 years of experience in organising school trips abroad and uses her experience to guide teachers through the process.
I love meeting teachers who share my passion for providing students with the opportunity to experience new things and create lifelong memories.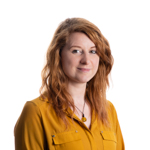 Laura Martin
Tour Adviser
Laura's passion is travel – her current tally is 51 countries and counting! With a background in luxury travel, Laura is well-placed to help teachers with the early stages of planning their trip.
I wanted a role which enabled students to travel, as travelling has had such a big impact on my life. I feel everyone should have the opportunity to see other countries from a young age.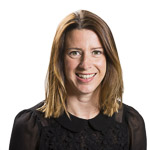 Alison Fox
Tour Adviser
One of Halsbury Music's experienced Travel Advisers, Alison graduated with a degree in Tourism Management and has been organising school music tours for almost ten years. She knows our destinations well, as her passion for travel has taken her all over the world.
I love when I get the chance to go on tour with a group and see first-hand the dream that I've helped to make into a reality.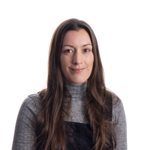 Kate Martin-Wake
Tour Adviser
Kate has been with Halsbury Sport for over 10 years, and her experience of our destinations, clubs and the different requirements of sports groups make her well placed to help Group Leaders put together unforgettable school sports tours.
I love being part of a team that provides young people with lasting memories and unforgettable experiences that they may not have otherwise had access to.
Tracy West
Tour Adviser
With over 30 years in school travel, in many different roles supporting school ski trips, Tracy is very well placed to advise teachers on the best options for their school ski trip. A keen skier herself, Tracy has visited many of our resorts herself and loves to get out on the mountain!
I believe that school travel is wonderful for the development of young people and I love working closely with teachers to make these trips happen.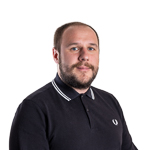 Ben McCafferty
Tour Adviser
Multilingual Ben speaks Spanish and Italian fluently and is passionate about travel. One of our Ski and Sport specialists, Ben uses his language skills to deal directly with suppliers while he's putting together ski packages for school groups and also while he's out on the slopes.
I love being able to put together exciting packages to offer school groups the opportunity to do what they love while soaking up another culture.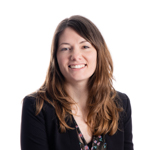 Judit Eleod
Tour Adviser
Originally from Budapest, multilingual Judi has always had a passion for travel. She works closely with teachers to put together tailor-made quotes designed to meet their group's specific requirements and curriculum.
Travel memories are everlasting, and I love having a job where I can make school trips useful and interesting at the same time, taking groups to places that they otherwise might not get to visit.
Itinerary Coordinators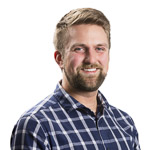 James Wylie
Itinerary Coordinator
James was himself inspired to study history to degree level on a school trip to the WW1 battlefields, so he loves being able to make use of his subject knowledge to plan memorable tours for others.
I enjoy reading feedback from groups and hearing about what students have gained from their experience.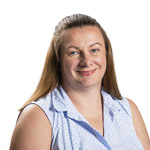 Lynsey Palmer
Itinerary Coordinator
Another of our linguists, Lynsey's been with us since 1999 and so has vast amounts of experience when it comes to arranging school trips designed to inspire your students!
I enjoy working in travel as I get to use my language skills, work alongside many different nationalities and visit lots of amazing cities and places I wouldn't otherwise get to see!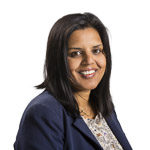 Asha Loizou
Itinerary Coordinator
Asha has been with us for well over a decade in various roles, so she has an incredible understanding of the process of arranging school trips, and how she can make it easier for group leaders.
I love working for Halsbury because I like hearing about teachers' school trip experiences and providing them with excellent customer service to ensure their next trip is just as good!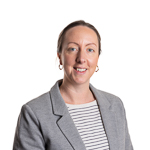 Rebecca Hicks
Itinerary Coordinator
One of our former teachers, Rebecca knows exactly what it's like to take a large group of children on a school trip. This first-hand experience means that Rebecca is well-placed to help teachers choose educational activities suitable for the age and requirements of the students.
My love of travel and belief that children should be given more opportunities to experience different cultures and languages drew me to a career in school travel. I love that I get to plan amazing school trips every day!
Rachel Byng
Itinerary Coordinator
Another linguist (she speaks French and Spanish) Rachel has been at Halsbury for over 15 years and, therefore, is an expert in planning school trips abroad!
I love giving students the opportunity to visit new places and see first-hand the different cultures, hopefully instilling in them a passion for languages and travel!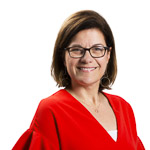 Delphine Lock
Head of Music and Itinerary Coordinator
Delphine has over 20 years' experience in arranging school music tours and has visited most of our destinations herself. Originally from France, Delphine is multilingual and so is able to make arrangements directly with suppliers.
I enjoy every aspect of working in travel. I love being able to create inspirational music tours that allow groups to experience different cultures.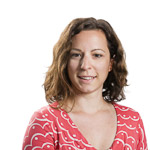 Giulia Decimi
Ski Operations Manager
Giulia grew up in the shadow of the Dolomites and has been involved with Halsbury Ski in various roles, from ski rep to Operations Manager, for over 10 years. She oversees Halsbury Ski's team of Itinerary Coordinators and enjoys being hands-on in organising trips.
Having started as a ski rep on ski trips, I still love being out in the field when I can, seeing the fruit of the hard work done by everyone involved and talking to teachers and suppliers in person.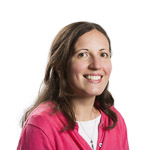 Audrey Algrain
Itinerary Coordinator
Audrey is from Paris and speaks English, French and some German and Italian. Her role involves making reservations and putting together detailed itineraries for school ski trips, as well as educational tours, so she makes use of her linguistic skills on a daily basis!
I love that there are so many different nationalities in our office and we've all been to so many different places. We love swapping travel stories and tips in our spare time!
The Procurement Team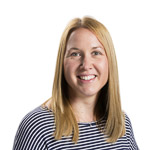 Denise Shelton
Transport Coordinator
Passionate about travel and with a background in events management and European group travel, Denise is super organised, which is important as she's responsible for liaising with our coach transport suppliers to ensure safe and affordable travel for our school groups.
The school travel industry is a very rewarding sector to be in when you've been a part of young people's trips and you've seen how much they gain from the experiences we provide.
The Marketing Team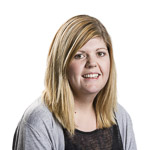 Anne-Marie Rollings
Copywriter and Content Marketer
Anne-Marie caught the travel bug early and has over 10 years' experience in school travel. A European Studies graduate, she uses her linguistic talents to write everything you see on our websites, brochures and other marketing materials.
School trips left a huge impression on me and inspired a lifelong passion for languages, so I know how important they are. I hope that my writing helps teachers to feel informed and inspired to keep providing such life-changing experiences!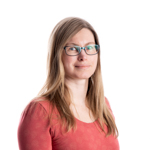 Aleksandra Stepien
Brand Manager, Graphic Designer & Photographer
Originally from Poland, Ola is responsible for designing our marketing content and promotional materials. With a background in engineering geology and having worked as an activities instructor for school residential trips, Ola uses her broad range of interests and experiences to effectively communicate Halsbury's values and ethos as a brand.
I love that my job offers me opportunities to travel, as well as learn more about a variety of different topics through creating infographics and posters that I hope both students and teachers find useful and engaging!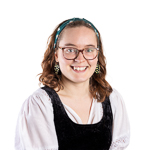 Evie Cobbin
Graphic Design Assistant/Digital Marketing Apprentice
Creative Evie recently graduated with a graphic design degree and is currently working towards her Level 3 Digital Marketing qualification. Multitalented, Evie creates images for our websites, designs some of our emails and resources, and even helps to run our social media accounts.
I've always been a keen learner and I think that travelling is a great way to broaden your understanding of the world and enrich your life. Being able to play my part in such formative experiences through promoting school trips is massively rewarding.
The IT Team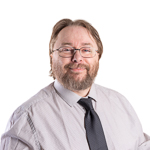 Andrew Ravenwood
Lead Software Developer
Andrew started his working life as a graphic designer and, after having worked in a variety of industries, now looks after and develops the software used at Halsbury. Andrew works hard to make sure our website looks great, works well and inspires teachers!
Working in school travel has offered me lots of exciting opportunities and I love the fact that my work is helping to inspire teachers to inspire their students with lifechanging educational experiences.