You're here because, like us, you know that a school trip abroad will be one of the most valuable educational opportunities your students will ever experience.
Like you, we led our own school trips before founding Halsbury Travel. From our experiences, we've created a tour operator designed to ease the pressures on you, so that you can enjoy the experience as much as your students.
So, whether you're looking for a French trip to Paris, a history tour in Amsterdam, an educational trip to London, or something special in New York, we'll ensure that it's meticulously designed to meet your specific requirements and learning objectives.
In fact, we pride ourselves on being a school travel company that specialises in creating school trips tailored to your requirements. We're here to help teachers like you inspire young people by taking learning outside the classroom.
Our Travel Advisers will work closely with you to organise school trips that will create long-lasting memories for your pupils – regardless of whether that's an educational travel experience like the WW1 Battlefields, or something which teaches them new skills, like our range of residential trips and ski packages.
As a fully-accredited travel company, booking with Halsbury Travel offers you complete peace of mind. Our ABTA, ATOL, STF and LOTC accreditations are your guarantee that your next school trip will be fully financially protected, your student's safety will be prioritised, and that it will be of the highest quality, from start to finish.
With over 30 years of experience in arranging school trips to destinations across the UK, Europe and around the world, when you book with Halsbury, you can rest assured that you are in the safe hands of travel experts.
Popular trips for Summer 2024
Halsbury Travel - The school travel company
Our top tips and resources to help you plan your school trip.
Supporting you every step of the way
Creating Your Perfect Trip
Our experienced tour advisers will be pleased to provide you with any information or advice you need to choose the perfect school trip for your group. And when you've decided where you're going, they'll send you a tailor-made, no-obligation quote.
Launching your trip to parents and students
We've created a variety of promotional materials to help you launch your trip to students and parents. These will also help to create a buzz around your school trip, helping you reach the numbers required to make it cost-effective.
After you've booked
Once you've completed the booking process, one of our knowledgeable Itinerary Coordinators will work through the final details of your school trip with you. They'll make bookings for any visits and activities you choose to include, as well as provide any information or advice you need.
Support while you're away
Before you go, we'll send you your group leader's pack, which will include all the important information for your tour, including a list of emergency contacts. These contacts will be available 24/7 throughout your trip to provide emergency assistance in the unlikely event that something goes wrong.
After your trip
We've created a number of resources to help you continue the learning once you're back in the classroom. Plus, you'll have earned loyalty points from this trip that you can use towards a discount on the next - so, shall we start planning?
Featured School Trips Abroad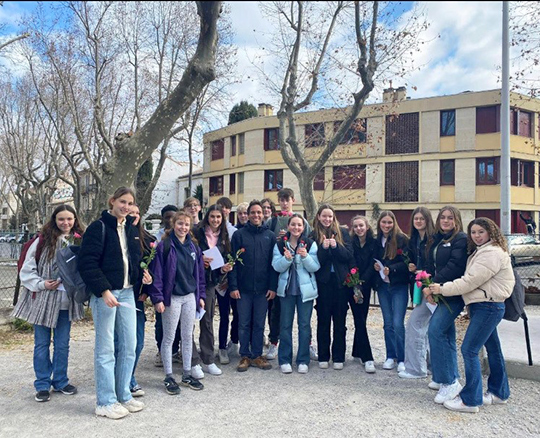 Kimbolton School's Trip to Montpellier
Find out what happened on Kimbolton School's French school trip to Montpellier! Read more…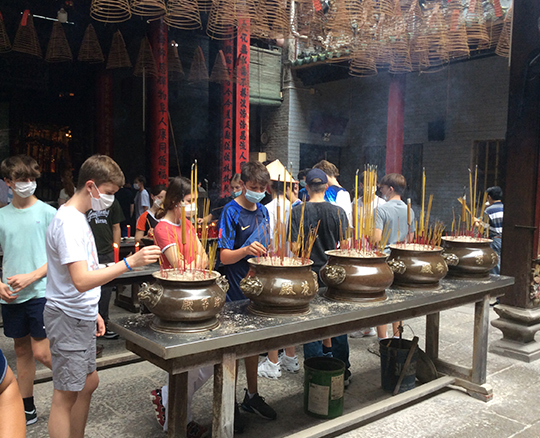 Portsmouth Grammar School's Trip to Vietnam
Find out about Portsmouth Grammar School's unforgettable school trip to Vietnam! Read more…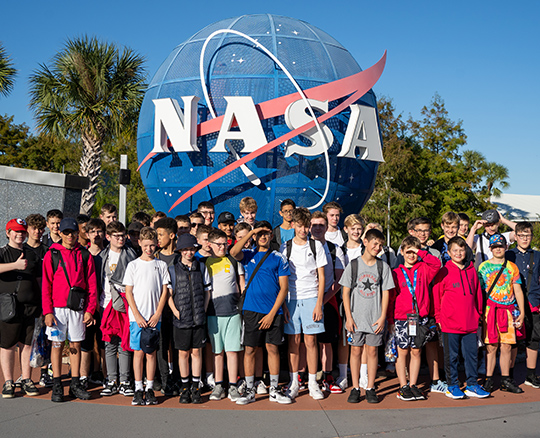 Royal Liberty School's Trip to Orlando
Find out what Royal Liberty School got up to on their science school trip to Orlando, Florida! Read more…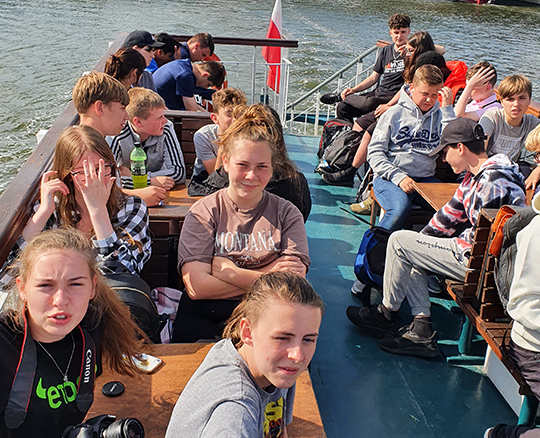 Wilmington Academy's School Trip to Krakow
Find out what Wilmington Academy got up to on their history school trip to Krakow! Read more…
I have found Halsbury to be efficient and patient with my never-ending questions and keeping me updated with requirements. The team are excellent and I felt like they couldn't do enough for me. – Malvern St. James Girls' School


Annual school ski racing experience at Les 2 Alpes, designed to fully immerse students in the social nature of winter sports.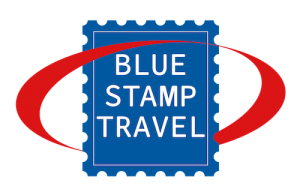 The Work Experience Abroad trips formerly offered by "Halsbury Work Experience Abroad" have now been taken over by Blue Stamp Travel, who specialise in language trips for individuals.