Develop your group's musical knowledge with a trip to Mozart's birthplace!
Colourful chalets and rich woodland scenery make this part of Austria an unforgettable place to visit. The birthplace of Mozart, it is hard to imagine a more apt location to perform and develop your group's musical knowledge! Today, music has a prominent position within the city, and year round events celebrate its musical history. Between your performances, for which you are sure to have a receptive audience, you will have a chance to visit the stunning cathedral and the Werfen Ice Caves.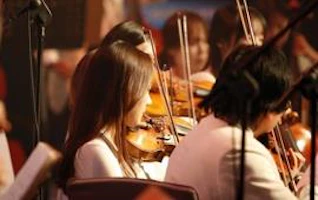 View
more
+
Mid Europe Festival
Time of year: Second week of July.One of the largest music festivals for wind and brass ensembles in Europe, Mid...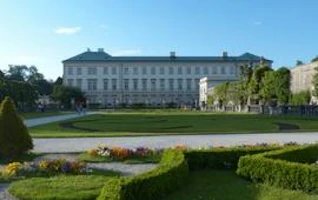 View
more
+
Mirabell Gardens
This is one of the most beautiful Baroque gardens in Austria and features in the famous film, 'The Sound of...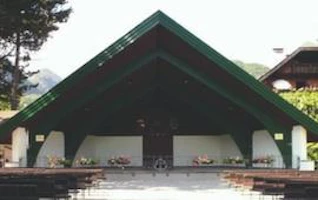 View
more
+
St Gilgen Bandstand
St Gilgen is a picturesque Austrian village located to the east of Salzburg. The resort attracts a lot of tourists during...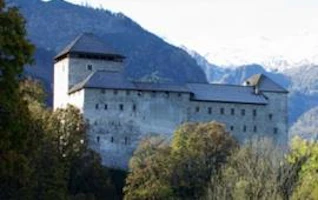 View
more
+
Castle Kaprun
The restored medieval castle is well-known for hosting the July Burgfest, which features, amongst other things, jousting tournaments. Ensembles can...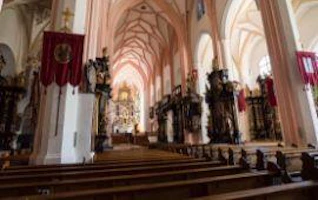 View
more
+
Basilika St. Michael
This lovely basilica in the charming town of Mondsee is the setting for Maria's wedding in the Sound of Music...
7 days, 4 nights
Prices from £570 pp
Tour price includes:
4 nights' half-board accommodation
Return executive coach travel (TV/video/WC/seatbelts)
Return ferry/Eurotunnel crossings
Free staff place ratio 1:8
Detailed information pack
Arrangement of 3 concerts including publicity and advertising
Comprehensive travel & medical insurance
Itinerary planning service
Motorway tolls and taxes
VAT
Morning Summary
Afternoon Summary
Evening Summary

Day 1

Travel to Dover

Early afternoon ferry/tunnel crossing

Overnight journey to Austria

Day 2

Travel to Salzburgland

Arrive early afternoon

Time to explore the area

Time to rehearse at the accommodation

Evening meal at the accommodation

Day 3

Visit the Werfen Ice Caves

Concert in St Gilgen with stunning views of the lake

Evening meal at the accommodation

Day 4

Visit Salzburg, Mozart's birthplace and the cathedral

Afternoon concert at the Mirabell Gardens

Evening meal at the accommodation

Day 5

Visit the Saltmines at Berchtesgaden

Concert at Basilika St. Michael in Mondsee

Evening meal at the accommodation

Day 6

Morning at leisure for last-minute shopping

Depart for Calais

Overnight journey

Day 7

Ferry/tunnel crossing

Arrive back home
The Performing Arts team at the park were very professional and the stage was super. A once-in-a-lifetime experience. – Chesswood Junior School
Recommended Accommodation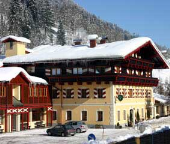 Hotel Josef
This excellent hotel is built in the traditional Austrian chalet style and has been renovated in the last few years to a very high standard. Bedrooms sleep 2, 4, 5 or 6 people, all with en-suite bath/shower room, WC and TV. The hotel has a total capacity of 180…
Read more
Other Accommodation Options