Summer is the perfect time for a music tour. For one thing, it gives your ensemble something to focus on and work towards throughout the year.
And it also means that you can include some outdoor concerts and even festivals, to ensure that your ensemble enjoys a variety of performance experiences.
Ready to start planning your summer music tour but not sure where to go? Here are some of our favourite destinations for summer music tours!
Bruges & Flanders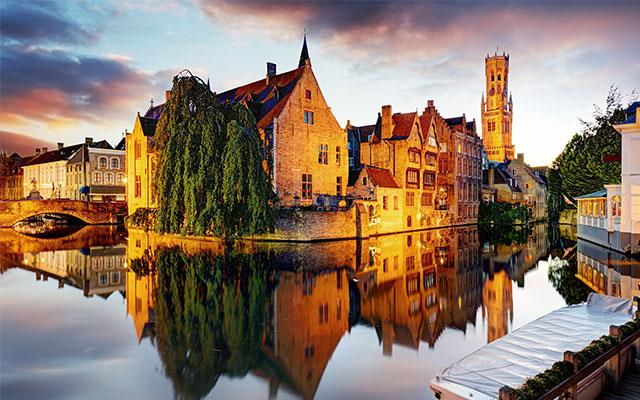 Venues include:
•Ghent Festival
•Ypres Cloth Hall Colonnade
•Last Post Ceremony, Menin Gate
If you're looking for a music tour that really offers a variety of memorable performance experiences, then Bruges and Flanders are a fantastic choice.
One of the highlights of your music tour will be the opportunity to perform as part of the Last Post Ceremony at the Menin Gate, either by singing or playing two hymns.
And if you travel during the third week of July, you could take part in the fantastic Ghent Festival, where your performance will be part of a vibrant celebration of Flemish culture!
Another favourite with our ensembles is the Ypres Cloth Hall Colonnade. Ypres Cloth Hall is an iconic building at the heart of the WW1 battlefields area and by performing here in the summer, you'll have the chance to perform to appreciative audiences of locals and tourists.
And there are also some fantastic churches in which you can perform.
When you're not performing, your group will love exploring the Belgium and its culture, with a canal trip in medieval Bruges, and a visit to a chocolate maker to find out about one of the country's most popular exports. Plus, your ensemble can visit the WW1 battlefields and pay their respects at some of the many memorials and war cemeteries in the area.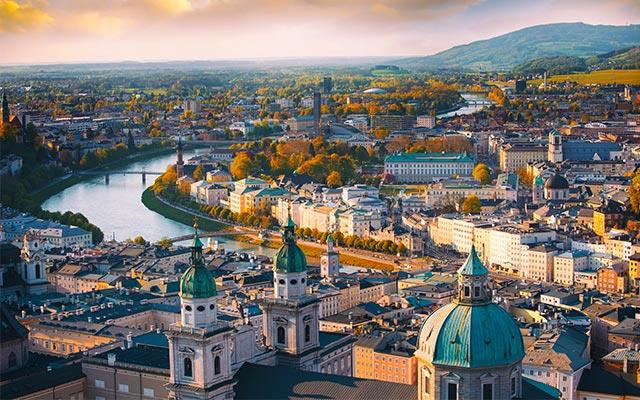 Venues include:
•Mid Europe Festival
•Mirabell Gardens
•St. Gilgen Bandstand
Want a music tour that will leave your musicians feeling inspired? The spectacular city of Salzburg is a fantastic choice, thanks to its long association with music!
Salzburg has been the home of several important Classical composers, the most famous of which being Wolfgang Amadeus Mozart.
Now considered one of the world's greatest composers, Mozart was prolific and began composing music at the age of 5. He was born and grew up in Salzburg and on your music tour to the city you can visit both Mozart's Birthplace and Mozart's Residence to learn more about his life and work.
Salzburg is also famously the setting for The Sound of Music. As well as enjoying a guided tour of the film locations, your ensemble could have the opportunity to perform in a couple of them! For example, you can perform at the Basilika St. Michael, where Maria marries Captain Von Trapp in the film. And you can also perform in the Mirabell Gardens, where several scenes from the film were set, including the part of 'Do-Re-Mi' where Maria and the children dance and sing around the Pegasus fountain.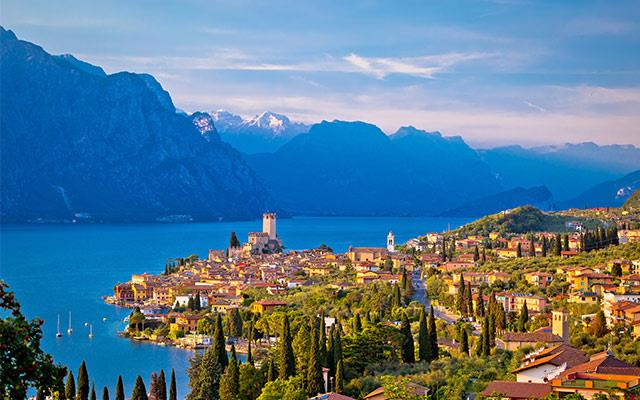 Venues include:
•Gardaland
•Piazza della Chiesa
•Teatro del Castello Scaligero
Lake Garda is a spectacular alpine lake in northern Italy and is always a huge hit with our music groups, especially in the summer when the lake really comes alive with tourists from all over the world.
Your ensemble will love the opportunity to perform in lively piazzas, spectacular churches and even in an historic castle! You could even choose to perform at Italy's top theme park, Gardaland.
And when you're not performing, there will be lots of opportunities for your group to soak up the Italian culture and enjoy your beautiful surroundings, with activities including a boat trip on the lake and a day trip to the romantic city of Verona, where you can see the historic Roman Arena and visit Juliet's Balcony.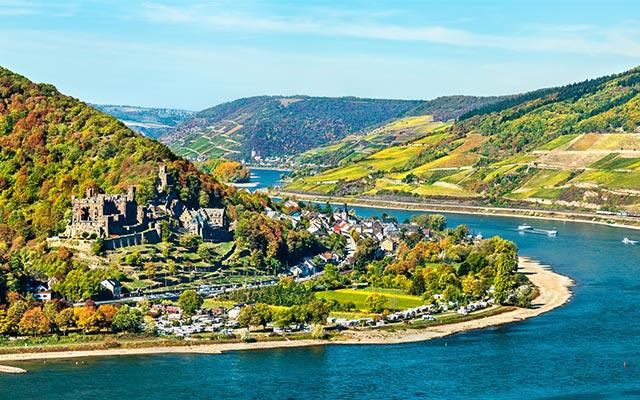 Venues include:
•Rudesheim Market Square
•Wine Festivals
•Bad Ems Bandstand & Marble Hall
The Rhine and Moselle is another firm favourite among our music groups that really comes alive in the summer. This beautiful area of Germany is where the Rhine joins with one of its tributaries, the Moselle. It's famous for magnificent castles and charming riverside towns and villages. This is the heart of 'fairy tale' Germany!
During the summer, the area hosts a number of wine festivals and music is a huge part of these cultural events. Your ensemble could perform at one of these festivals, giving your musicians the opportunity to play an important part in the area's cultural life.
And there are several other exciting performance opportunities here, including Cologne's iconic cathedral, a concert hall in a beautiful spa town and even a riverside bandstand!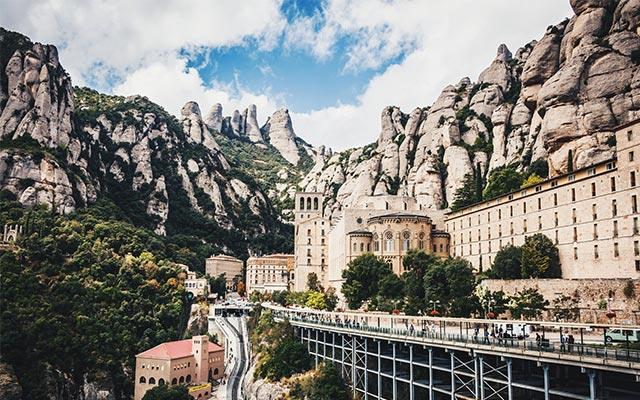 Venues include:
•Montserrat Monastery
•Barcelona Cathedral
•Passeig Mossen Cinto Verdaguer, Tossa de Mar
Fancy performing under the Mediterranean sun on your summer music tour? Barcelona and the Costa Brava offer your ensemble the opportunity to do just that!
There are some incredible venues to choose from here, including Barcelona Cathedral, right in the heart of the city's famous Gothic Quarter. You can also perform in lively squares in some of the coastal resorts along the Costa Brava and venture up into the mountains to perform at the atmospheric Montserrat Monastery.
And you could even perform at the summer festival in the resort town of Tossa de Mar, giving your ensemble the opportunity to perform to lively audiences of both locals and international tourists!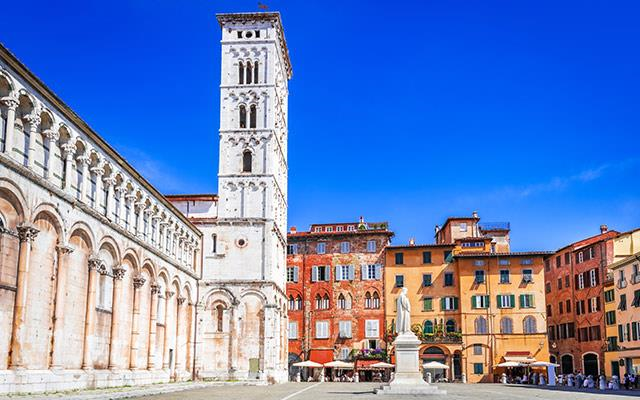 Venues include:
•Mercantia Festival
•Tettucio Spa
•Chiesa di San Michele
Romantic Tuscany is an unforgettable destination for a music tour. This region of Italy was the birthplace of the Renaissance and there's so much incredible culture to explore, as well as an exciting range of performance opportunities.
If you're travelling in the summer, you might like to perform at the Mercantia Festival. This incredible festival takes place in the traditional Tuscan hilltop town of Certaldo and is a celebration of street theatre. Really well established, the festival draws huge crowds and will be an exciting experience for your musicians.
You can also perform in some of the beautiful churches in the area, such as Chiesa di San Michele in Lucca and the Chiesa Santa Maria dei Ricci in Florence.
Another popular venue with our groups is Tettucio Spa. This 18th century spa hosts concerts in the main courtyard, surrounded by beautiful gardens.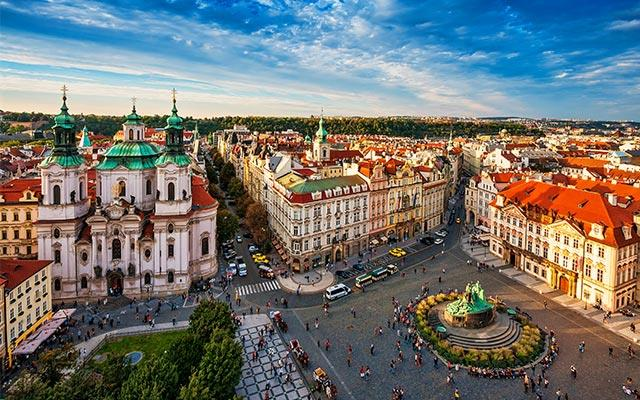 Venues include:
•St. Nicholas Church
•Marianske Lazne Spa Colonnade
•Podĕbrady Concert Hall
Prague has long been considered one of Europe's most important cultural centres, so a summer tour here is a great option for music groups.
Your ensemble will be able to perform in some of Prague's most iconic venues, including the St. Nicholas Church, the Concert Hall of St. Simon and St. Jude and the Hlalol Hall.
And if you travel in late spring/early summer (i.e. May and early June), you could perform at the internationally renowned Prague Music Festival. Both the Prague Symphony Orchestra and Vienna Philharmonic Orchestra usually perform at this annual festival, where concerts are hosted at several different venues around the city.
As well as all these incredible performance experiences, your group will love the opportunity to explore the history and culture of this city, with visits to the Jewish Quarter and Communism Museum and sightseeing visits to the castle and Charles Bridge.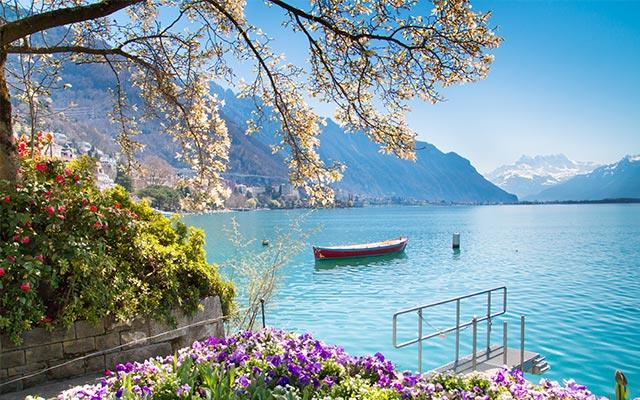 Venues include:
•Montreux Jazz Festival
•Salle des Fêtes
•Villeneuve Town Square
Nestled on the shores of Lake Geneva, Montreux has attracted tourists since the 19th century thanks to its mild climate. This is a spectacular setting for your summer music tour, with lots of unforgettable musical experiences to enjoy!
If you're travelling in the summer, you can take part in the internationally famous Montreux Jazz Festival. This incredible festival was established in 1967 and is now the world's second-largest jazz festival. So many huge names have performed here, and the festival now celebrates all genres of music, not just jazz. Your ensemble will never forget being a part of this iconic event.
While you're in Montreux, make sure you take the opportunity to visit Queen: The Studio Experience. The studio was owned by Queen between 1979 and 1993 and now hosts a permanent exhibition on the iconic British rock band.
Ready to start planning next summer's music tour?
Please don't hesitate to contact us for further information or to request your tailor-made quote.