A school music tour to the 'City of a Hundred Spires' offers a truly unique experience!
Your ensemble will have the opportunity to perform at some of Prague's most famous sites, such as the Main Square and St Nicholas Church. You may also like to consider a trip to Western Bohemia, renowned for its beautiful countryside and spa towns. Here, more informal performances can be held in the Colonnades of Karlovy Vary and Marianske Lazne. Your chamber choir may have the honour to accompany the Prague Conservatoire Orchestra and be part of their workshops led by their director of Choral Education.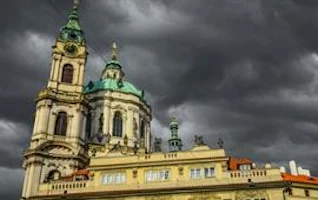 View
more
+
St Nicholas church
This is one of the most beautiful churches in Prague and is located in the heart of the Old Square. The...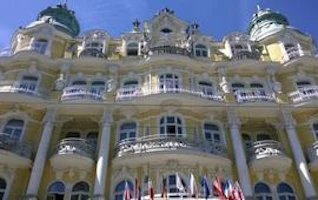 View
more
+
Marianske Lazne Spa Colonnade
This beautiful spa town lies in Western Bohemia and, following the Singing Fountain performance, concerts can be given in the Colonnade...
View
more
+
Poděbrady Concert Hall
A short distance from Prague is the spa town of Poděbrady where, in the central Lázeňský Park, is...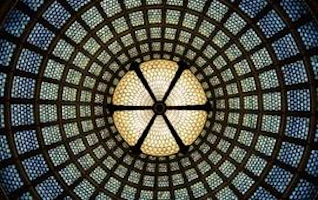 View
more
+
Concert Hall of St. Simon & St. Jude
The deconsecrated Church of St Simon and St Jude has become one of Prague's most loved concert venues. Ensembles...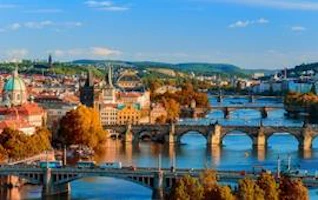 View
more
+
The Hlahol Hall
The hall was built atthe beginning of 20th century as a concert and rehearsal hall for the well-known Hlahol Choir...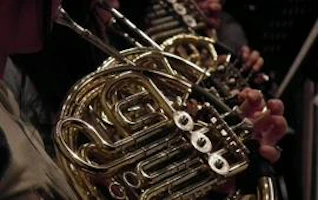 View
more
+
Prague Music Festival
The Prague Spring Music Festival is a yearly celebration of music that features opera, chamber music and symphonies. The Prague Symphony...
7 days, 4 nights
Prices from £499 pp
Tour price includes:
4 nights' half-board accommodation
Return executive coach travel (TV/video/WC/seatbelts)
Return ferry crossings
Free staff place ratio 1:8
Detailed information pack
Comprehensive travel and medical insurance
Arrangement of 3 concerts
Service of a Czech-speaking tour courier in resort
Motorway tolls and taxes
VAT
Morning Summary
Afternoon Summary
Evening Summary

Day 1

Depart the UK by coach

Ferry/Eurotunnel crossing

Overnight travel to the Czech Republic

Day 2

Travel

Arrive in Prague

Time to explore the Old Town Square

Time to rehearse after evening meal

Day 3

Morning to visit Petrin Park, the castle and Charles Bridge

Late afternoon depart for Podebrady for concert at the Spa Hall

Return to Prague for evening meal

Day 4

Depart for Marianske Lazne, spa town

Afternoon concert in Marianske Lazne

Travel back to Prague for your evening meal in a local restaurant

Day 5

Visit the Jewish Quarter and Communism Museum

Concert in central Prague at St Nicholas followed by a boat cruise

Farewell evening meal in central Prague

Day 6

Last-minute shopping

Afternoon departure for Calais

Travel overnight

Day 7

Ferry crossing

Arrive home
Great destination, recommended. Fantastic performance venues - we could not have asked for better. – Alleyn's School
Recommended Accommodation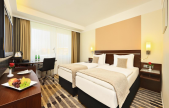 Hotel Duo
The hotel boasts an ample bar, restaurant and conference facilities as well as a covered swimming pool, sauna, fitness centre and bowling alley. The communal areas, as well as all guest rooms, were completely renovated in 2008. The bedrooms, all with private facilities, are air-conditioned, clean and well-equipped, with…
Read more
Other Accommodation Options