Inspire your ensemble with a tour of this German paradise for music lovers!
The Rhine, a complete paradise for music lovers, is home to major concert events, including a jazz festival in the summer and Bonn's Beethovenfest. The region has been named a UNESCO World Heritage Site and is famous for its cathedrals and monasteries. The equally picturesque Moselle Valley is known for its wine towns such as Cochem and Trier, and provides stunning outdoor performance opportunities in town squares and at local wine festivals.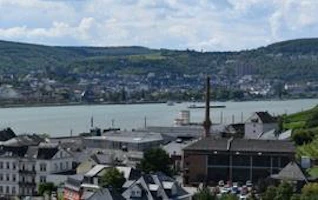 View
more
+
Rudesheim Market Square
Concerts take place in the market square surrounded by cafes and shops. During their summer wine festival performances are tremendously successful...
View
more
+
Wine Festivals
There are many wine festivals in the Rhine and Moselle where music groups can take part in the celebrations offering music...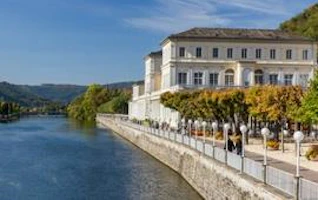 View
more
+
Bad Ems Bandstand & Marble Hall
Bad Ems is located on the banks of the River Lahn and has a stunning riverside bandstand where groups can perform...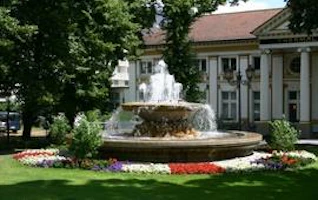 View
more
+
Konzerthalle im Kurpark Bad Neuenahr
Bad Neuenahr is a traditional spa town and a fantastic place to perform, whetherat an indoororoutdoor venue(depending on the time...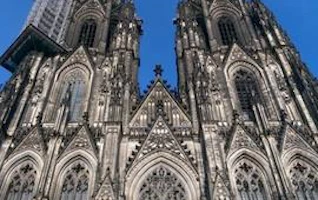 View
more
+
Cologne Cathedral
The largest Gothic Church in Northern Europe, Cologne's cathedral can be seen throughout the city thanks to its tall...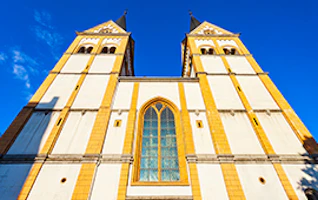 View
more
+
Florinskirche, Koblenz
Perform at this magnificent church in the historic old town of Koblenz...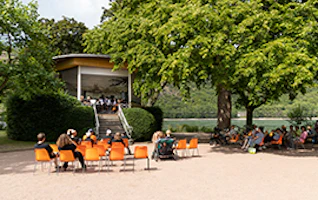 View
more
+
Boppard Bandstand
Perform in this charming bandstand on the banks of the Rhine...
5 days, 4 nights
Prices from £309 pp
Tour price includes:
4 nights' half-board accommodation
Return executive coach travel (TV/video/WC/seatbelts)
Return ferry/Eurotunnel crossings
Free staff place ratio 1:8
Detailed information pack
Arrangement of 3 concerts including publicity and advertising
Comprehensive travel and medical insurance
Itinerary planning service
Motorway tolls and taxes
VAT
Morning Summary
Afternoon Summary
Evening Summary

Day 1

Early departure from school

Ferry/Eurotunnel crossing

Arrive at the accommodation

After your evening meal, time to rehearse

Day 2

Visit the Ehrenbreitstein Fortress and Deutsches Eck around the city of Koblenz

Head to Bad Ems for a concert in the lovely Marble Hall

Arrive back at the accommodation for evening meal

Day 3

Travel to Cologne to explore the city and lunchtime recital at Cologne Cathedral

Return via Bonn and a visit to Beethoven's House

Evening meal at hotel

Quiz night

Day 4

Take a Rhine Cruise south towards Rudesheim

Concert as part of a Wine Festival(subject to time of year)

Arrive back at the accommodation

Farewell dinner

Day 5

Depart for Calais after breakfast

Ferry/Eurotunnel crossing

Arrive back at school
Fantastic destination. Perfect for Music Tours given the close proximity and excellence of all the venues. We had the best Tour Organiser I have ever worked with in 17 music tours - polite, considerate and totally committed to making the tour the best it can be for our needs. – Bird College (Bexley)
Recommended Accommodation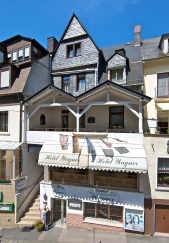 Rheinhotel Wagner
Stay in the heart of a UNESCO World Heritage Site at the Rheinhotel Wagner. The beautiful surroundings are characterised by castles and vineyards - this is truly fairy tale Germany.All 58 guest rooms are en-suite and offer cable TV. Please note that this hotel has typical 'German beds' ie. twin…
Read more
Other Accommodation Options