Martin Pouvreau, one of our Itinerary Coordinators, is French and knows his nation's capital, Paris, extremely well. Here's his guide to some of the free things your group might enjoy doing in the city!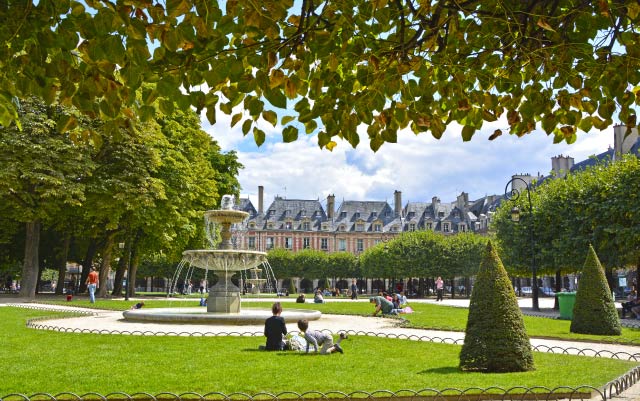 Visit the Place des Vosges
Nestled between Le Marais and Place de la Bastille, the Place des Vosges is one of my favourite places in Paris!
The oldest planned square in the city, the architecture is beautiful and quite unique.
Many famous writers once called the square home, including Madame de Sévigné, Théophile Gautier and Alphonse Daudet. But perhaps the most famous former resident was Victor Hugo, whose house here you can visit for free!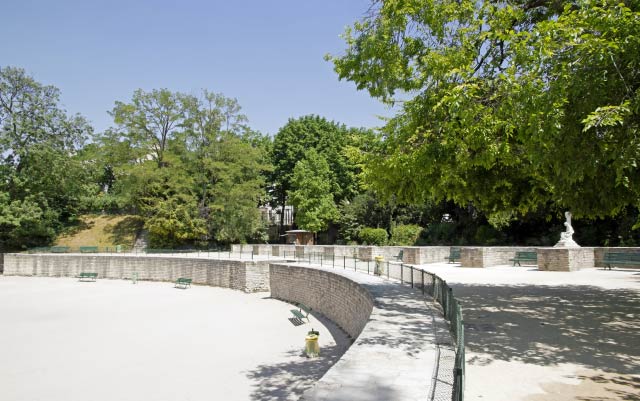 Experience Roman Lutetia
In Antiquity, Paris was known as Lutetia (Lutèce in French) and, nowadays, if you walk around the Latin Quarter you may well stumble across some of the only remnants of the ancient Roman city. Les Arenes de Lutèce, a Roman amphitheatre, was built in the 1st century AD and was used to host gladiatorial combats.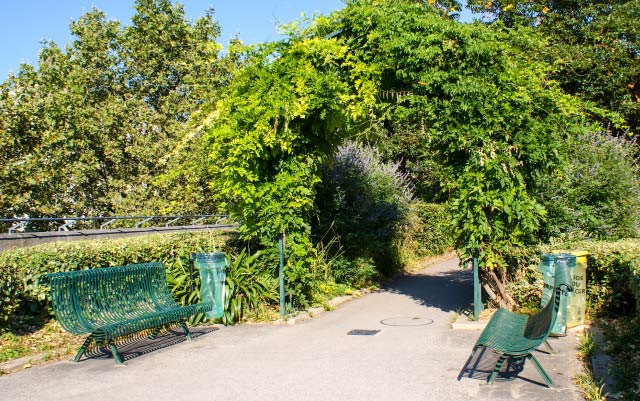 Experience romantic Paris
Wandering along La Coulée Verte René Dumont (also known as the Promenade Plantée or Coulée Verte) is a must-do in Paris. It's a beautiful green walkway created on the site of a former railway.
At the western end of the walkway, close to the Bastille, you'll come across a 10m high viaduct. This is known as the Viaduc des Arts and it's home to a number of artists' workshops, many of which you can visit for free. This really is the epitome of romantic, creative Paris!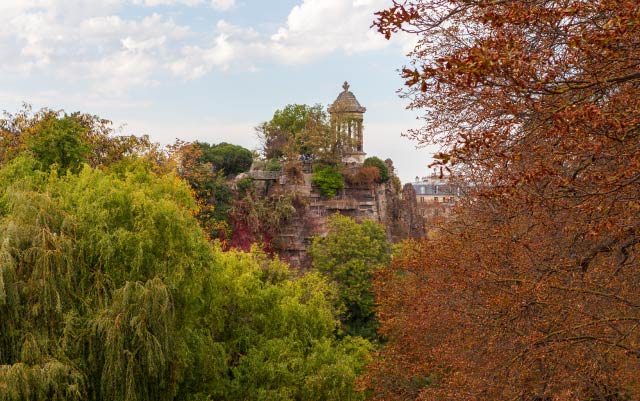 Visit the Parc des Buttes Chaumont
This beautiful park is my favourite and when you are in the middle of it, you could almost believe you're not actually in the heart of Paris, which is both disorientating and lovely!
And it's even more beautiful in the autumn, when the whole park is covered in warm shades of red, gold, orange and brown.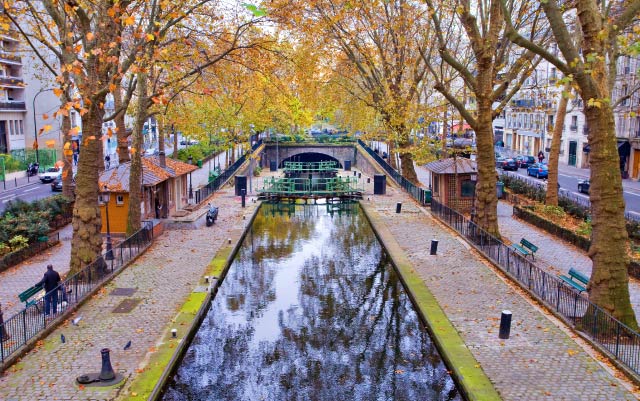 Take a stroll along one of the city's canals
Another must-do on your school trip to Paris is to take a stroll along the Canal Saint Martin and the Canal de l'Ourcq. For me, these areas offer an insight into the 'real' Paris. Plus, they're not as overcrowded as the tourist hotspots, such as Montmartre.
They offer a really typically 'French' atmosphere and you may well have seen them before, in films such as Amélie and Hotel du Nord.
Plus, this is a great choice of activity should you be in Paris during a heatwave – not only does the proximity of the water help to cool you, but most of the walkways are in the shade.
Ready to start planning your school trip to Paris?
Yes, send me a tailor-made quote!