Missed out on an October half term tour? Well, the good news is that you can start planning for next year's tour thanks to our Book with Confidence Covid Guarantee.
This means you can secure your tour for a reduced deposit of just £100, with nothing to pay until 30th June. And if you need to cancel by 30th June, you'll receive a full refund.
Plus, you'll be able to postpone your tour, if you need to, up until 3 weeks before your departure date.
Still not comfortable with planning anything before the New Year? Well, why not at least get your quote now , to save yourself some time once restrictions are lifted and you're able to start planning tours again?
We recommend travelling by coach in 2021/22
We strongly recommend that you travel by coach if possible next year. That's because coach operators are typically much more flexible than airlines, so if you need to cancel or postpone, travelling by coach will give you the flexibility you need. Plus, it's much better for the environment!
The tours highlighted below all offer a coach option – another reason why they're a great choice for October half term 2021.
Need inspiration?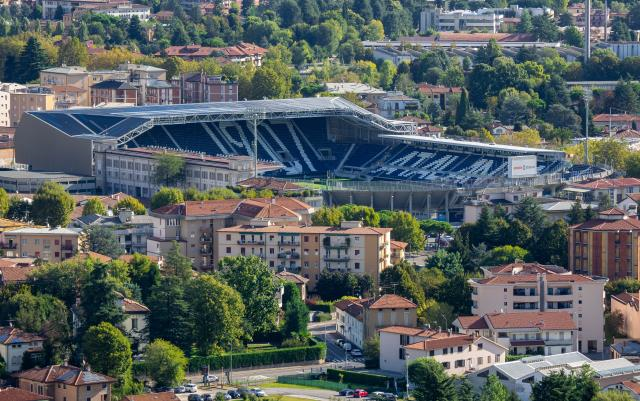 Want your students to learn more about Serie A and get a taste of the Italian passion for football? Then we can highly recommend a school football tour to Atalanta B.C.
Based in the town of Bergamo, close to Milan, Atalanta B.C. has a great reputation in Serie A – it's considered one of the most consistently successful clubs not located in a regional capital.
And being based in a small Italian town, you can imagine the welcome you'll receive. As well as professional coaching sessions with the club's academy coaches, your team could also have the opportunity to enjoy a meet and greet with the players!
And you can also include a visit to Milan, where you can enjoy a tour of the San Siro, home to both A.C. Milan and Inter Milan, two Serie A stalwarts.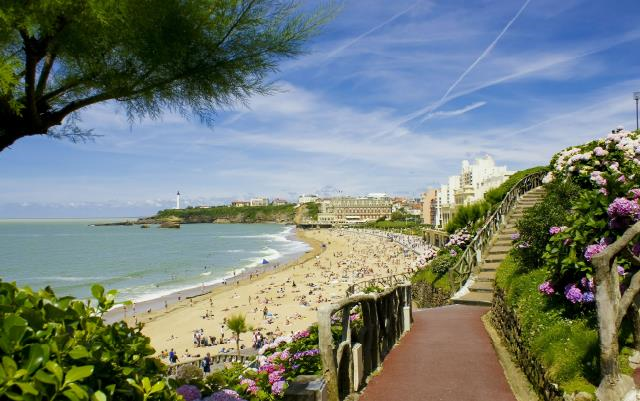 The South of France is spectacular at any time of year, but especially in the autumn when the tourists have departed. It's still warm (but not too warm), with plenty of sunshine.
And this is, of course, the heartland of French rugby, making it a fantastic choice for your school rugby tour. Your team will love taking on local opposition of a similar standard.
If you have any French students on your team, this is also the perfect chance for them to practise their skills on their opponents, giving your tour a cross-curricular edge.
Even more exciting though, is the opportunity to enjoy a training session with youth academy coaches from Biarritz Olympique or Aviron Bayonnais. You can also choose to add match tickets to see one of these clubs in action!
Plus, being on the Atlantic Coast, you can't miss out on the chance to enjoy a surfing lesson – this area is famous for its surfing!
If you're looking for a school rugby tour your students won't forget, it's hard to beat the South of France .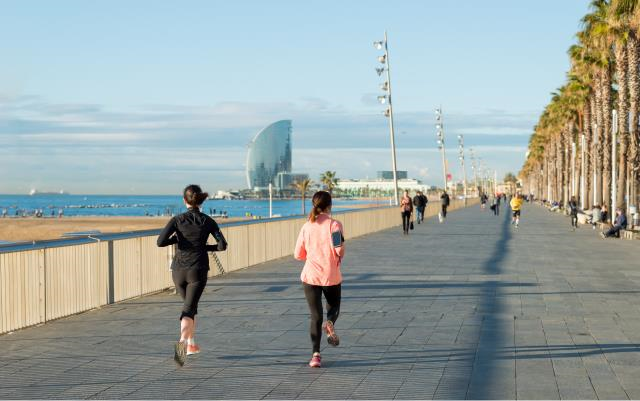 Another spectacular destination in the autumn is Barcelona . Like the South of France, the tourists have largely left Barcelona by the autumn, making it much more pleasant to explore. And the weather is still warm and sunny, without being too hot to play sport.
Sport is big in this part of Spain, making it a great choice for a school multisports tour. Your footballers, hockey players and rugby players will love taking on local opposition of a similar standard. And you'll be impressed by the standard of the facilities here – they certainly take their sport seriously in Catalonia!
We can arrange training sessions with professional coaches and, of course, you'll have the opportunity to tour the Camp Nou if you'd like to. You can also choose to add some water sports activities to your itinerary – something your active students are bound to enjoy!
Ready to start planning your next school sports tour?
Please don't hesitate to contact us for further information or to request a tailor-made quote .
Article posted on: October 12, 2020