High-Altitude French Resorts for Your Easter 2022 School Ski Trip
26/04/2021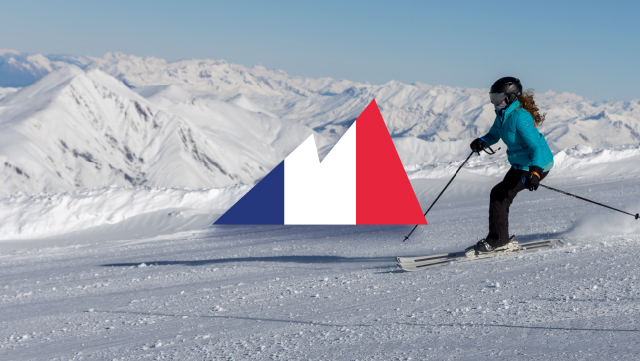 We're receiving lots of enquiries for Easter 2022 school ski trips, despite Easter falling a little later next year.
Choosing to ski at Easter offers better value for money and quieter slopes and so can be a really great option for school groups.
But if you do choose to run your school ski trip over Easter, choosing a high-altitude resort is a good idea, to ensure you enjoy the best snow conditions possible.
And we have some fantastic, snow-sure options in France for you to consider. We know what you're thinking – high-altitude resorts in France are expensive, right?
Wrong! Our UCPA packages mean you can enjoy fantastic skiing and excellent facilities ideal for your school group, all at a much lower cost than you would expect!
We recommend: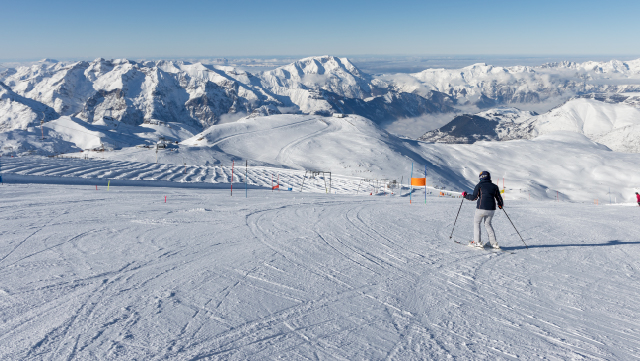 From £870pp
• Glacier skiing• Lively resort• Walk to slopes
The UCPA centre in Les 2 Alpes is just 100m from the ski area and a couple of minutes' walk from the town centre – it really couldn't be in a better location!
This lovely, traditional-style chalet boasts all the usual UCPA services, including an onsite restaurant, ski fit, social areas and a games room.
And the onsite restaurant is fantastic – it boasts a gorgeous terrace with views across Ecrins National Park.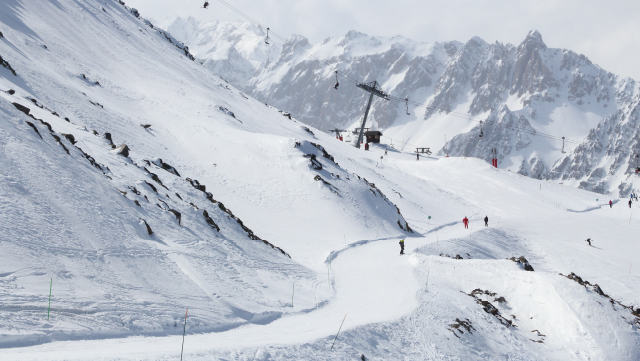 From £875pp
• Doorstep skiing• Brand new hotel with all rooms en-suite• Modern, purpose-built resort
This modern centre was built in 2018 and sits right on the slopes, allowing for doorstep skiing.
All the facilities you would expect from a UCPA centre are here, including an onsite restaurant where your students will enjoy hot lunches, onsite ski fit and a great range of leisure facilities.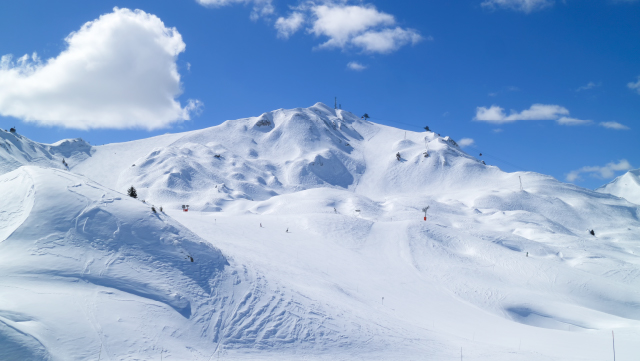 From £870pp
• Doorstep skiing• High-altitude resort• 220km skiing
The UCPA centre in La Plagne is ideally located just above one of the pistes, right in the centre of La Plagne. That means you'll have easy access to all the shops and services of the town, while being just metres from the main lift!
Having been recently renovated, this is one of the most luxurious of the UCPA centres and boasts a stunning panoramic dining room.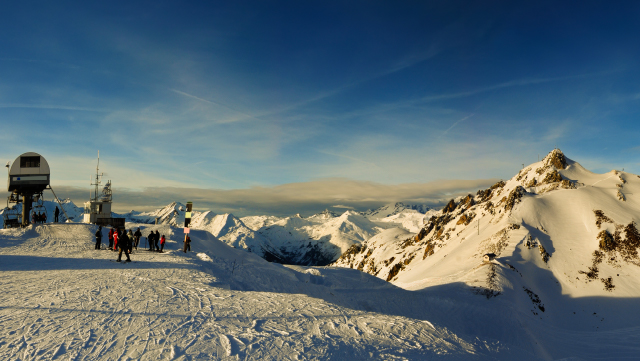 From £865pp
• Doorstep skiing• High-altitude resort• Perfect for beginners and intermediates
The UCPA centre in Les Arcs is also right on the piste, offering doorstep skiing for your students and the possibility to enjoy a hot lunch back at the centre.
The centre is about 15 minutes' walk from the town centre, but most groups prefer to stay onsite anyway, thanks to the incredible facilities here. There are three dining rooms, a TV room and disco room, as well as a ski shop, boot room and changing area.
What is UCPA?
Founded by the French government in 1965, the Union des Centres Sportifs de Plein Air is a union of government bodies, sports federations and youth associations.
Originally, it intended to encourage young people in France to enjoy sporting activities in the Great Outdoors, although it has now grown to be a non-profit organisation offering outdoor sports holidays both in France and abroad.
What sets UCPA school ski holidays apart is the value for money that these packages offer. You'll stay in accommodation that is purpose-built for youth groups. Most of these centres are either ski-in ski-out or just a few minutes' walk from the pistes.
All centres offer in-house ski fit staffed by fully-qualified technicians. And all centres also have their own ski schools staffed by fully-qualified ski instructors.
All centres also run in-house après-ski programmes which usually make use of the onsite facilities which can include disco rooms, cinema rooms and games rooms.
And with the organisation's focus on sport and healthy living, it should be no surprise that the onsite restaurants offer fantastic meals for school and youth groups. And, thanks to the centres' being so close to the slopes, your group can enjoy a hot lunch back at the accommodation without having to waste lots of time travelling there and back!
Ready to start planning your Easter 2022 school ski trip?
Please don't hesitate to contact us for further information or to request your tailor-made quote.