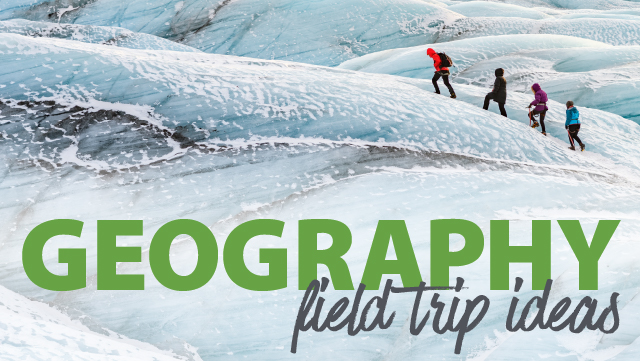 Halsbury Travel was created by two former teachers – one of whom was a geography specialist. We remain passionate about helping geography teachers to provide students with engaging, exciting geography field trip experiences.
A well-planned, engaging geography field trip can help students grasp complex geographical concepts by providing them with practical experiences of geography in action. And these practical experiences can be drawn upon in exams.
And, of course, a geography field trip can offer an unmissable opportunity to conduct fieldwork, or work on developing fieldwork skills.
Geography field trips also help to inspire an active interest in the world around them. They can help students become more environmentally conscious, by showing them how important and fragile many environments are. Geography field trips help students to better understand the impact that humans have on the environment.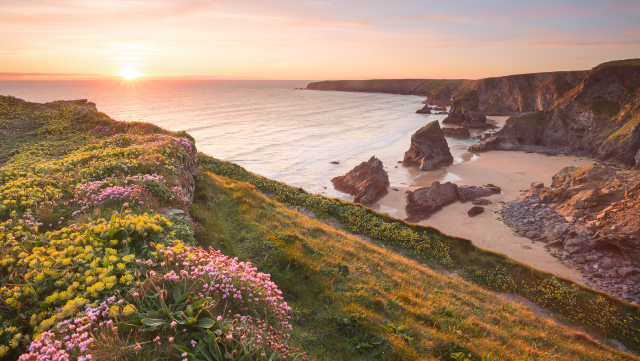 Cornwall
A geography field trip to Cornwall offers your students the opportunity to explore one of the UK's most iconic coastal landscapes. They'll be able to learn more about the physical process that shape these landscapes and they'll see distinctive coastal landforms.
As your group travel around Cornwall, your students will also see a variety of coastal management strategies, including sea walls and dune regeneration.
And, of course, you could even take this opportunity to conduct fieldwork.
As well as coastal landscapes, Cornwall offers the exciting opportunity to learn more about ecosystems and sustainability. The Eden Project boasts two biomes, where students can explore a rainforest environment and a Mediterranean environment.
There is also the opportunity for your students to take part in a curriculum-linked workshop. These can focus on a variety of subjects, including the threats to biodiversity, and the importance of sustainability and eco-tourism. There is even a workshop on GCSE fieldwork skills, which is a fantastic option if you are planning to conduct some geography fieldwork during your time in Cornwall.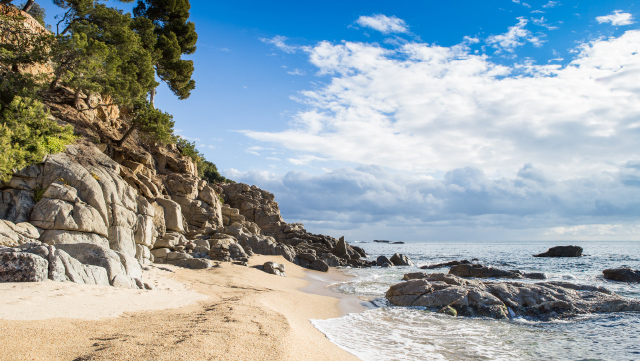 Barcelona and the Costa Brava
A geography field trip to Barcelona and the Costa Brava offers lots of opportunities for your students to get involved in some exciting practical geography.
Of course, the Costa Brava is a very popular tourist area, thanks to its spectacular beaches. Lloret de Mar is one of the key resort towns along this coast and is said to have more hotel beds than all of Greece! Your students will be able to explore the impact of tourism on the area, forming their own conclusions on whether Lloret de Mar is an example of tourism gone wrong.
And with the number of beaches in this area, it will be no surprise that your students will also be able to conduct a beach management case study on your geography field trip to Barcelona and the Costa Brava. Many different beach management strategies have been adopted along the Costa Brava and your students will be able to explore several, comparing their effectiveness, the reasons behind choosing one strategy over another and discussing whether there are any other suitable solutions that could be considered.
As if all that wasn't enough, your students can also conduct a river study on your geography field trip to Barcelona and the Costa Brava! The Tordera River has a fairly short course, so students are able to collect data on the upper, middle and lower courses of the river.
You could also explore the urban environment in Barcelona itself, or learn more about plate tectonics and tectonic hazards at the Garrotxa Volcanic National Park.
If you're looking for a geography field trip that offers your students the opportunity to escape the classroom and really get to grips with fieldwork skills and the joys of practical geography, all in a much warmer, sunnier climate than the UK, then Barcelona and the Costa Brava is the perfect choice for you!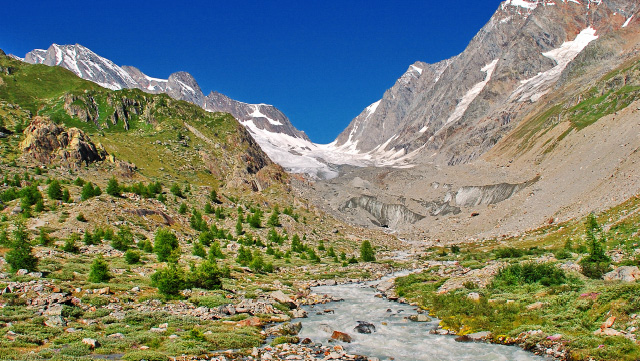 Swiss Alps
Looking for a geography field trip that takes in epic mountains, glaciated landscapes, river landscapes and the opportunity for your students to study the impact of tourism on this environment? Then the Swiss Alps is a great option.
Switzerland is the most alpine country in Europe, with more than 65% of its country lying within the Alps. And almost all of the tallest mountains in the Alps are within Switzerland's borders, including the Dufourspitze (4,634m), the Dom (4,545m), the Liskamm (4,527m), the Weisshorn (4,506m) and the Matterhorn (4,478m).
Many of the valleys in the Swiss Alps are U-shaped, caused, of course, by glacial erosion. And a geography field trip to the Swiss Alps will allow your students to explore a glacier – the Langgletscher. You'll follow a nature trail designed to educate visitors on glaciated landscapes. Your students will learn that glaciers are ever-changing, but that that change is being expedited by climate change and the impact of human activity.
They'll also love the opportunity to explore the caves and crevasses underneath the glacier with an experienced mountain guide.
The mountainous landscape of the Swiss Alps has proved incredibly popular with tourists, especially within the adventure sports category. Sports and activities that can be enjoyed here include skiing, hiking, snow biking, mountain biking, ice fall climbing, canyoning, paragliding and much, much more. With activities available in both summer and winter, the impact that tourism is having on the local environment is evident.
By conducting a tourism case study in Les Diablerets, one of the most popular areas, your students will be able to look at how tourism plays an important role in the economy, while having a significant impact on the environment.
On your geography field trip to the Swiss Alps, your students will also have the opportunity to learn more about river landscapes. The Grand Eau is a small tributary of the Rhône which flows through the Val d'Ormant. If you do want your students to carry out some fieldwork on your geography field trip to the Swiss Alps, this part of the Rhône basin is ideal.
Naples and Sorrento
Geography field trips to Naples and Sorrento are among some of our most popular.
Sitting right on top of the Campanian volcanic arc, the city of Naples is the perfect base from which to explore plate tectonics and tectonic hazards. You'll certainly want to include a visit to Pompeii or Herculaneum, where your students will find out more about the devastating eruption of Mount Vesuvius in 79 AD, which destroyed both cities.
This will help your students understand why Mount Vesuvius is designated a Decade Volcano. They'll also have the opportunity to explore why and how around 3 million people live alongside this tectonic hazard.
Your students will also learn about the characteristics of the Plinian eruptions that Mount Vesuvius is known for, and how this type of eruption is named after Pliny the Younger, the Roman writer famous for his detailed description of the eruption of 79 AD.
As this is a coastal region, you can also choose to dedicate some of your time to exploring the coastal landscape on your geography field trip to Naples and Sorrento.
With possible visits to both the Amalfi Coast and the island of Capri, your students can explore distinctive coastal landforms, and study the impact of tourism on the area.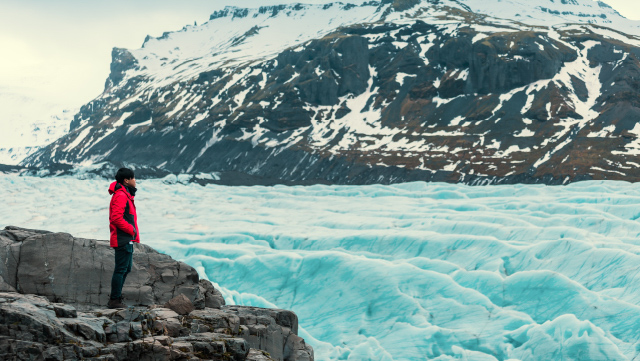 Iceland
Could Iceland be the ultimate geography field trip destination? It's certainly one of our favourites!
Iceland is an incredible destination for any geographer. Volcanoes, waterfalls, glaciers, geysers, basalt columns, geothermal pools and black sand beaches, all within a relatively small area means your trip will be absolutely packed with geography. And your students won't be able to resist being inspired by this almost alien landscape.
Iceland's biggest draw is its incredible geography and geology, and so the Icelanders have created many excellent visits and attractions designed to help visitors understand what they see when they get out into its magnificent landscape. This is ideal for geography students, as it reinforces what they've learnt in the classroom and helps them to link that with the landscape features they're seeing as they travel around Iceland.
For example, the Lava Centre is a really exciting interactive exhibit on volcanic activity and earthquakes. As well as being an excellent introduction to Katla Geopark, the Lave Centre also offers information on how Iceland monitors volcanoes and earthquakes, helping your students to understand how Icelanders live alongside natural hazards.
And Volcano House in Reykjavik is a must-visit too. Designed to give visitors some insight into the realities of living in Iceland, where earthquakes and volcanoes are just a part of everyday life, the highlight of the visit includes two documentaries on recent eruptions in Iceland – Eyjafjajallajökull in 2010 and the Westman Islands in 1973.
There's also an exhibition where your students will be able to physically examine samples of pumice, ash and lava from Icelandic volcanoes.
Another popular visit is the Hellisheidi Geothermal Power Station, where your students will learn how Iceland is harnessing its natural geothermal resources to provide sustainable energy.
And, of course, your geography field trip to Iceland will include plenty of opportunity for your students to practise their fieldwork skills too.
There's so much to see and do on a geography field trip to Iceland. Our school travel experts will work closely with you to ensure that your itinerary is tailored to suit your specific requirements and learning objectives.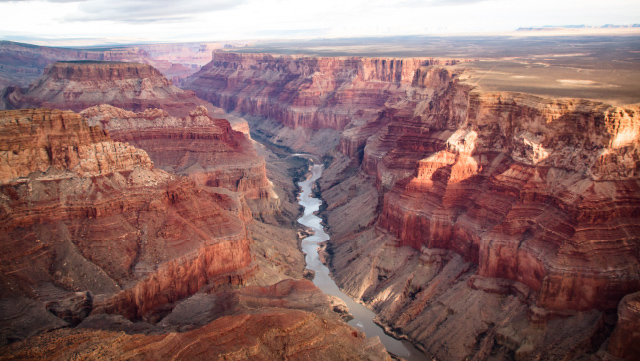 San Francisco, Yosemite and the Grand Canyon
A geography field trip to San Francisco, Yosemite and the Grand Canyon is a real once-in-a-lifetime opportunity for your young geographers.
You'll start your tour in San Francisco, where they'll learn more about life in a city frequently rocked by earthquakes, before spending 4 nights in the wilderness of Yosemite National Park. You'll then make a brief stop in Death Valley, the hottest, driest and lowest place in North America, before heading to the iconic Grand Canyon, where erosion by the Colorado River has exposed one of the world's most complete geologic columns.
One of the real highlights of a geography field trip to the USA is a visit to Yosemite. Yosemite National Park lies in the heart of California's Sierra Nevada mountain range. The national park runs an excellent residential educational programme that can cover a variety of topics, from watershed studies to ecology, and geology to current environmental issues.
This programme is a fantastic addition to a geography field trip to the USA and offers your students the opportunity to revise geographical concepts out in the field, where they'll see the geography in action for themselves. They can learn about glaciation as they hike to spectacular waterfalls, all the while learning about the impact of this watershed on the agriculture of California.
Or they can learn about ecological relationships from the point of view of a 2,000-year-old giant sequoia, discovering how the organisms that live here adapt to their ever-changing environment.
They can even take part in research projects such as conifer removal and macroinvertebrate biomonitoring!
And these are just some examples of the incredible geography field trips we offer!
Ready to start planning your geography school trip?
Please don't hesitate to contact us for further information or to request your tailor-made quote.