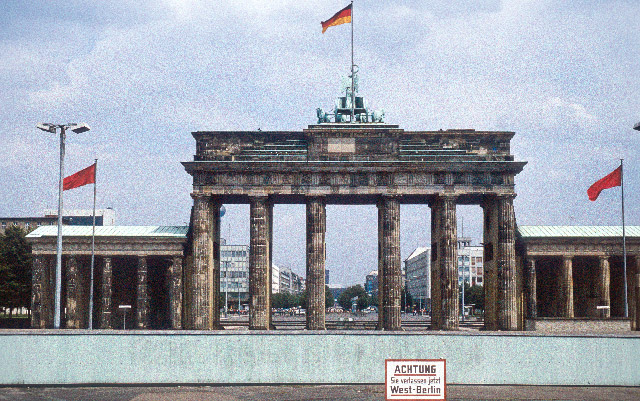 On 9th November, Berliners will celebrate the 30th anniversary of the fall of the Berlin Wall and the start of the Peaceful Revolution that led to German reunification.
To mark this historic occasion, the city is hosting a week-long festival from 4th – 10th November. Over a hundred events will take place across 7 key sites linked to the Peaceful Revolution – Gethsemane Church, Alexanderplatz, the Brandenburg Gate, Kurfürstendamm, Schlossplatz, the East Side Gallery and the former Stasi headquarters.
In all 7 of the locations, large-scale 3D video projections will bring the period to life, and help people to understand what it was life for the Berliners that lived through both the division of the city, and the Peaceful Revolution. There will also be open-air exhibitions at all of these locations bringing the testimonies of contemporary witnesses to life.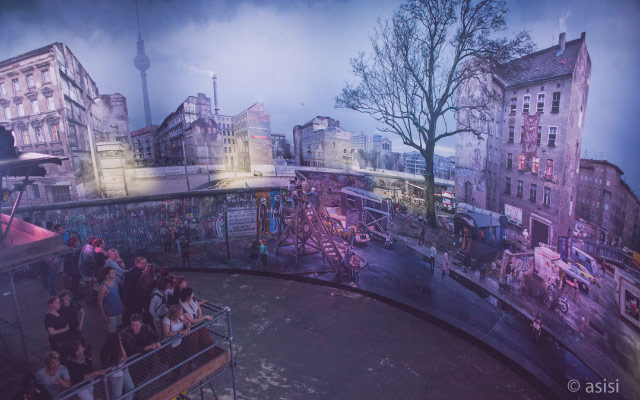 To commemorate the many voices that were raised in protest against the Wall, there will also be an incredible art installation at the Brandenburg Gate, entitled 'Visions in Motion'. In the form of a huge, billowing banner, the artwork will be made up of 30,000 ribbons, all bearing messages of memories and hopes for the future from Berliners and visitors to the city.
And on the 9th November, there will be a huge show at the Brandenburg Gate, with almost everyone performing having some link to the events of 1989 – as well as musicians and performers, contemporary witnesses and some of those involved directly in the Peaceful Revolution will take part.
Augmented reality app
If you're lucky enough to be heading to Berlin for the festival, make sure you download the MauAR app. Using the app, you'll be able to see where the Wall stood and what it looked like in each location, really bringing the divided city to life.
Don't forget to download your FREE Berlin Wall classroom poster!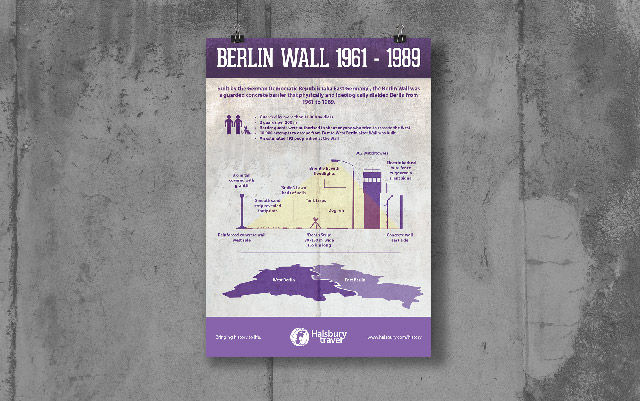 We've created a classroom poster designed to help your students better understand the Berlin Wall. And it's completely FREE to download!
Thinking about a school trip to Berlin?
There's so much fascinating history to discover in Berlin, which makes it one of our favourite school trip destinations! We know the city incredibly well and will work with you to tailor your school trip to ensure it meets your specific requirements and learning outcomes. So, shall we start planning?
Yes, send me a tailor-made quote!