Political History & Civil Rights School Trip to Washington DC
A politics school trip to Washington D.C. will help your students to better understand America's political system and how it is different to that of the UK!
Washington D.C. was founded in 1791 to serve as the new national capital. In its time as the capital, Washington has experienced everything from civil war to civil rights protests.
As spending increased in the capital, new government buildings, memorials and museums emerged. Its history is told through its varied architecture, with many classic designs seen in its historic and contemporary buildings, including Victorian, Queen Anne and Georgian. A rich and diverse history for your students to explore and enjoy awaits.
Suggested Itinerary (5 days, 3 nights)
Visit Capitol Hill
Home to the United States Capitol, the Senate and House office buildings, the Supreme Court, the Library of Congress and several other important institutions, Capitol Hill is an essential stop on your politics school trip!
Capitol Hill is not only a metonym for the United States Congress, it's also one of the oldest and most densely populated neighbourhoods in Washington D.C.
It's been home to the United States Congress since 1800 and was carefully selected for this role by Pierre Charles L'Enfant in his plans for the new federal capital.
Did you know?
The Capitol building is huge – it has 540 rooms with 658 windows!
See the Lincoln Memorial
This impressive memorial to Abraham Lincoln, 16 th President of the United States, has become a symbolic venue for the Civil Rights Movement.
The Lincoln Memorial has two of Lincoln's most memorable speeches inscribed on its walls – the Gettysburg Address and his second inaugural address.
And the memorial has, of course, been the setting for other historic speeches, including Martin Luther King Jr.'s I Have a Dream speech, which makes it a must-see on your politics and civil rights school trip to Washington D.C.
Did you know?
The Lincoln Memorial is absolutely enormous! It's 99 feet tall and 202 feet wide. Plus, it's foundations stretch 66 feet underneath it, in order to support the weight of this colossal marble structure!
Visit the Smithsonian Institution
The Smithsonian Institution is the largest museum complex in the world, with 19 world-class museums, galleries and gardens – there's even a zoo!
Around 30 million people visit the Smithsonian Institution every year and all are admitted completely free of charge.
The Smithsonian was founded in 1846 using funds from the estate of British scientist James Smithson. It was his wish that an institute be founded in his name for the 'increase and diffusion of knowledge'.
Did you know?
The Smithsonian is nicknamed 'the nation's attic' thanks to its vast, eclectic collection which consists of around 154 million items!
Day 1
Morning
Flight from UK to Washington
Afternoon
Transfer to accommodation on arrival
Evening
Optional evening meal at a local restaurant
Day 2
Morning
Morning visit to Capitol Hill and take a free guided tour of the Capitol Building
Afternoon
Explore the Mall including the Washington Monument and the Lincoln Memorial
Visit Ford's Theatre for the museum, talks and a show
Evening
Optional evening meal at a local restaurant
Day 3
Morning
Visit some of Washington's famous and free museums such as the US Holocaust Memorial Musem
Afternoon
Cross the Potomac River into Virginia and visit the Arlington National Cemetery
Evening
Optional evening meal at a local restaurant
Day 4
Morning
Visit the White House Visitors Center and take a photo stop outside the house
Afternoon
Transfer to the airport
Evening
Return flight to the UK
Day 5
Morning
Arrive back in the UK
3 nights' bed and breakfast accommodation
Airport transfers in resort
Comprehensive travel and medical insurance
Detailed information pack
Flights inclusive of tax
Free staff place ratio 1:10
Itinerary planning service
VAT
A-Level
Key institutions of US government
The US Constitution and federalism
Function and structure of US Congress
US presidency: formal and informal sources of power
The nature and role of the Supreme Court
Civil rights and liberties
US democracy and participation
Educational activities and visits
The Harrington Hotel boasts 242 guest rooms, including 26 deluxe family rooms, as well as a full service restaurant, fast food restaurant, friendly pub and a gift shop.The Harrington is the last of its kind in Washington D.C., still owned and operated by members of the founding families and continues its 100 year tradition of providing value and convenience to visitors.
Supporting you every step of the way
1 Creating Your Perfect Trip
We'll tailor make your school trip to meet your specific requirements
2 Launching your trip to parents and students
Head to our resources section for FREE promotional materials
3 After you've booked
Your dedicated Itinerary Coordinator will work with you on the finer details of your trip
4 While you're away
You'll be able to reach us 24/7 during your trip if you need our help
5 After your trip
Head back to our resources section to continue the learning
Need help?
Zoe Campbell — Tour Advisor
Don't hesitate to contact me for any advice or further information on how your school trip can be tailored to your requirements.
Very helpful during the trip, especially given flight delays and a changing itinerary. DLR School Lab was very well run. Loads of hands-on activities. Phantasialand was a real highlight. Köln Triangle was great to do in the evening with the sunset. We'd also highly recommend the virtual reality tour of Cologne – remarkably realistic. — Stewart's Melville College
Your School Trip is Fully Protected
As a fully-accredited school travel company, booking with Halsbury Travel offers you complete peace of mind. Our accreditations are your guarantee that:
Your school trip will be fully financially protected
Your group's safety will be prioritised
Your trip will be a quality educational experience
Safety prioritised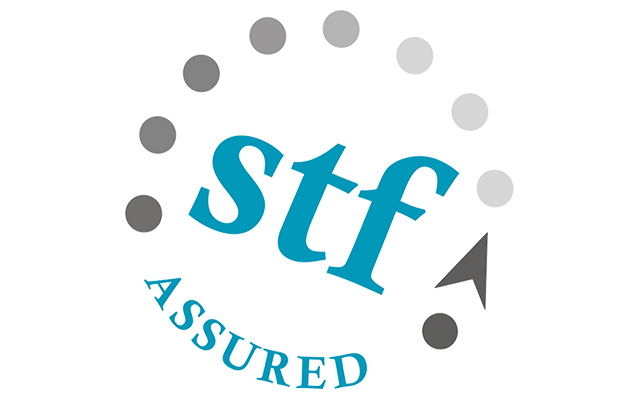 As an Assured Member of the School Travel Forum (STF) we have an effective Safety Management System in place.
As well as reassuring you that your group's safety will be prioritised at all times, this will also help you to meet your due diligence and reduces the amount of External Provider paperwork required.
Financial protection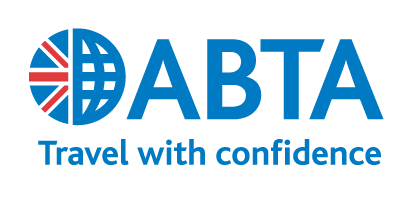 Our ABTA bond means all our school trips are financially protected. Plus, all air tours and flights arranged by us are also ATOL protected.
Quality educational experiences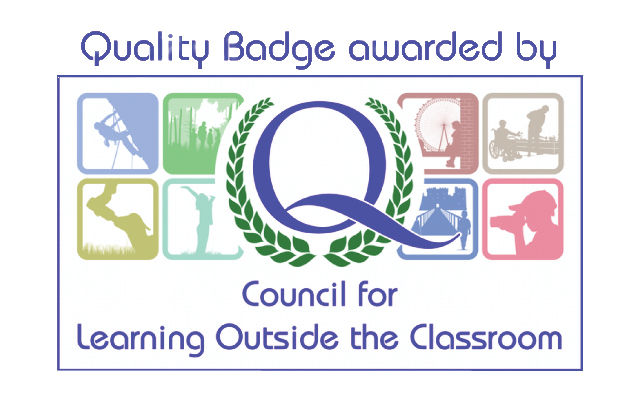 The Learning Outside the Classroom (LOtC) Quality Badge is your reassurance that Halsbury Travel is committed to offering LOtC activities that are safe and beneficial to learning.