A design and technology school trip to New York works so well because design and technology is simple everywhere in the city – from the bright lights and billboards of Times Square, to the skyscrapers that surround you in every direction!
Explore the city streets and its many attractions that tie in with the curriculum. Visit the Cooper-Hewitt, Smithsonian Design Museum, which includes both historic and contemporary design and extends from one-of-a-kind to mass produced items. Or Samsung 837, where technology comes to life. And visit Parsons the New School for Design, where famous fashion designers Marc Jacobs, Anna Sui and Donna Karan all received their education.
Thinking about making yours a cross-curricular trip to give more students the opportunity to experience New York? The great news is there's options here for many subjects including politics, art, business studies, performing arts, media studies, fashion, food technology, maths and religious studies!
Suggested Itinerary (5 days, 3 nights)
Day
Morning Summary
Afternoon Summary
Evening Summary
1

Flight from the UK to New York

Transfer to accommodation on arrival

Optional evening meal at local restaurant

2

Visit the Parsons School for Design

Visit the Cooper-Hewitt, Smithsonian Design Museum

Explore Central Park

Visit the Empire State Building for evening views across the city

Optional evening meal at local restaurant

3

Take the free Staten Island ferry for views over the Hudson and the Manhattan skyline

Visit the 9/11 memorial

Visit the Skyscraper Museum

Optional evening meal at a Times Square restaurant

Chance to enjoy a Broadway show

4

Visit Samsung 837 to see the latest technological ideas, followed by some retail therapy

Transfer to the airport

Overnight flight back to the UK

5

Arrive back in the UK
5 days, 3 nights Price from £1,249 pp
3 nights' bed and breakfast accommodation
Airport transfers in resort
All flights including tax
Comprehensive travel and medical insurance
Detailed information pack
Free staff place ratio 1:10
Itinerary planning service
VAT
GCSE
Impact of new and emerging technologies
Design and organisation of the workplace
The impact of resource consumption on the planet
Designing products for positive impacts
Role of automation and manufacturing systems
Electronic design systems
Developments of new materials
Specialist techniques and processes
The work of designers and design companies
Meeting customer needs
Key Stage 3
Properties of different materials
Use of media in the design process
Digital technologies in design and manufacture
Importance of user-centred design
Key design movements and designers
Common features of manufacturing industries
Designing for the cleaner environment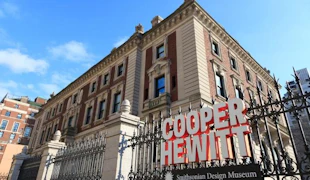 Visit the Cooper-Hewitt, Smithsonian Design Museum
The Cooper-Hewitt, Smithsonian Design Museum is the only museum in the US dedicated to historical and contemporary design, which makes it a must-visit on a design and technology school trip to New York.
The museum's collection consists of more than 210,000 design objects which span almost 30 centuries, from ancient textiles to modern, cutting-edge designs. There are handmade, unique pieces here, as well as mass-produced items.
The focus here is on showing the important role of design in the evolution of society, making this a really inspiring visit for your students.
Did you know?
The Cooper-Hewitt funds, awards and hosts the National Design Awards. The awards recognise American design in order to educate and promote excellence, innovation and lasting achievement in seven categories – architecture design, communication design, fashion design, interior design, interaction design, landscape design and product design.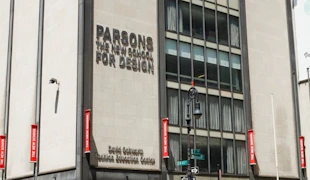 Visit Parsons the New School for Design
Parsons the New School for Design is one of the most prestigious design schools in the world.
The school was founded by renowned American Impressionist William Merritt Chase in 1896. Originally known as the Chase School, the name was changed to its current one in 1941, to recognise the profound impact on American life of former director Frank Alvah Parsons.
With alumni including Tom Ford, Anna Sui and Donna Karan, this is a really inspiring visit for any young designer!
Did you know?
Frank Alvah Parsons, who joined the school in 1904 and later went on to become its sole director essentially created the modern concept of design, by focusing on the beauty in ordinary things and the ordinary spaces people inhabit.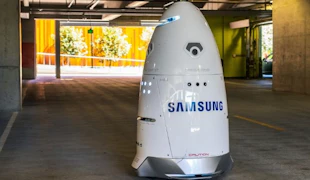 Visit Samsung 837
Samsung 837 is an experience of art, fashion, technology and sport, where you can experience augmented reality, interactive art installations and musical performances.
In the heart of New York's trendy Meatpacking District, this flagship store isn't really a store, instead it offers visitors the opportunity to immerse themselves in the Samsung brand.
Colour in on a giant screen using the S Pen, doodle in AR and design your own phone case – there's so much to do here that it's the perfect choice for a design and technology school trip to New York!
Did you know?
Samsung was founded as a trading company in 1938 and only entered the electronics industry in the late 1960s.