On 6th July 1942, Anne Frank, her family and four other Jews went into hiding in a canal house on Prinsengracht. For two years they remained hidden in the Achterhuis, or Secret Annexe, until, on 4th August 1944, they were discovered and arrested.
All were deported to concentration camps, where almost all met their deaths shortly before the end of the war. The sole survivor of the group that had gone into hiding was Anne's father, Otto Frank.
Anne's diary has been read by millions of people around the world. It serves as a reminder of the fear real people were living in under Nazi occupation. For teenagers, it helps them to understand that the victims of the Holocaust were normal people, just like them.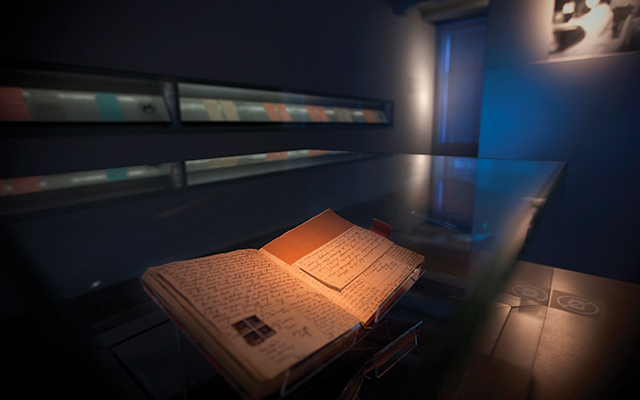 So, it's actually very easy to answer the question 'why visit Anne Frank House?'. Because it will help to humanise a part of history that, for young people, is slowly but surely feeling further and further removed from their everyday lives. And it will serve as a timely reminder of the terrible damage that prejudice and hate can cause.
The educational value of the visit means that it's equally as justifiable on a school art or science trip to Amsterdam as it is on a religious studies or history trip. So, if you can, why not consider taking a couple of hours out of your itinerary to take your pupils to visit Anne Frank House?
I want to be useful or bring enjoyment to all people, even those I've never met. I want to go on living even after my death! And that's why I'm so grateful to God for having given me this gift, which I can use to develop myself and to express all that's inside me!Anne Frank
Interesting facts about the museum:
- The hiding place (known as the Secret Annexe) was the rear extension of the building used as offices Otto Frank's companies - it was concealed from view by houses on all four sides of a quadrangle- The Anne Frank Foundation was established to protect the property from developers who wanted to demolish the block- The museum opened 3rd May 1960- It's the third most-visited museum in the Netherlands, after the Rijksmuseum and Van Gogh Museum- There is a permanent exhibition on the life and times of Anne Frank- There's also an exhibition space about all forms of persecution and discrimination
Interested in including a visit to Anne Frank House on your school trip to Amsterdam? Contact us for further information, or to request a tailor-made quote.