In short, absolutely yes!
Firstly, giving your pupils the opportunity to explore a culture so vastly different from their own will broaden their horizons and help them to see the wider world beyond the small, protective bubble of their local community.
And this will help to make them more rounded, tolerant individuals with a greater understanding of the world around them.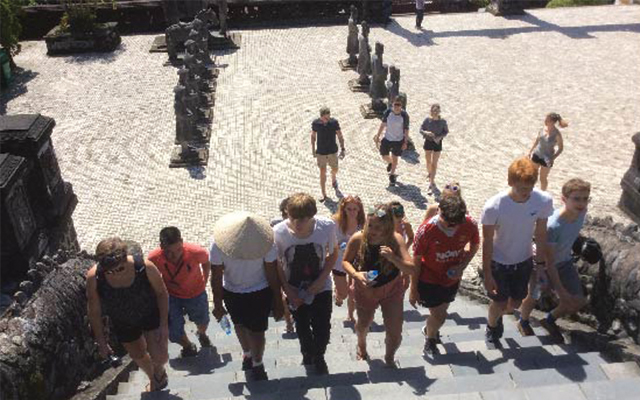 So, you could consider making your trip cross-curricular and opening it up to more pupils, making it a real school event and one that's sure to live on in school legend! You could even arrange it as part of your school's activities week.
Plus, Vietnam offers excellent value for money, making it one of the more cost-effective long-haul destinations available for school groups!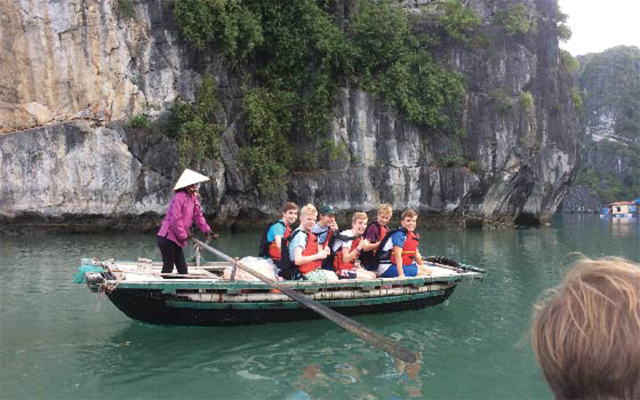 What can we expect from Vietnam?
In two words – sensory overload. There will be bright colours, new smells and new tastes to savour, and in the cities it will be buzzing. But all this is part of the allure of South East Asia in general, and Vietnam in particular, and your pupils will be completely enthralled!
One of just four remaining one-party socialist states, Vietnam has a truly fascinating history to uncover. And we're not just talking about the Vietnam War, but also the Chinese Imperial and French colonial eras – all of which have left their mark on the country we see today.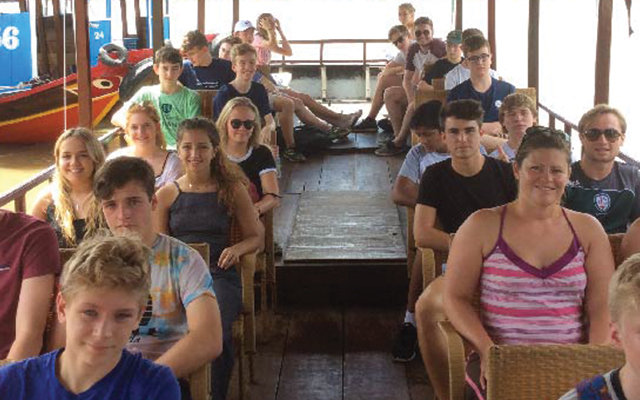 What can we see in Vietnam?
From impressive, historic cities, to spectacular natural landscapes, Vietnam really is a sight to behold.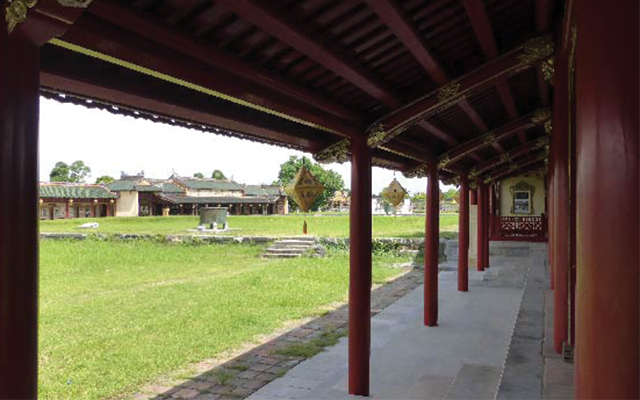 Ho Chi Minh, formerly known as Saigon, is the biggest city in the country and another must-see for history lovers. Hundreds of years old, the city still bears the marks of Chinese imperialism and French colonialism. It's also the ideal spot in which to learn about the Vietnam War.
Not to be missed is a visit to the city's War Remnants Museum, one of the most popular museums in Vietnam. Not only will it help your students to better understand the Vietnam War, but it also presents the idea opportunity to discuss the representation and interpretation of historical facts with your students.
And that's because criticism has, in the past, been levelled at the museum for potential bias in the way it has portrayed Americans and South Vietnamese forces, versus how it has portrayed the victorious North Vietnamese forces.
Just outside the city are the famous Cu Chi tunnels, used by the Viet Cong. Your pupils will be able to experience what life was like in these tunnels by entering the tunnels and tasting some of the food the Viet Cong had to live on.
It's also possible to visit the Mekong Delta from Ho Chi Minh City. The Mekong Delta is considered the country's rice bowl thanks to its high agricultural output.
Hanoi, Vietnam's capital city, is a very different animal to Ho Chi Minh. Sometimes referred to as the 'Paris of the Orient', the city retains much of its French colonial architecture, as well as some of its tree-lined boulevards.
Having been the country's capital for almost a thousand years (save for a period of around 150 years during the Nguyen Dynasty), Hanoi is also considered one of Vietnam's most important cultural centres.
And one cultural experience not to miss on a visit to Hanoi is a water puppet performance. Wooden puppets act out various tales from Vietnamese folklore, with a pool of water acting as their stage. Performances are accompanied by traditional Vietnamese orchestras. The tradition comes from the rice paddies, where performances would be staged in the flooded rice fields.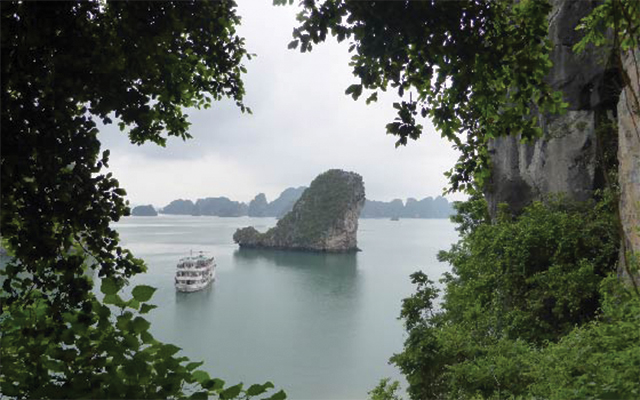 From Hanoi, most groups travel overland to Halong Bay, where they then take a one-night cruise around the bay – the perfect way to immerse your group in the beauty of the landscape, with the magnificent limestone karsts, intriguing islands and huge caves, as well as its floating fishing communities. A real highlight for any geography student!
How can I book a school trip to Vietnam?
If you would like to arrange a school trip to Vietnam and have a rough idea of when you want to go and how big your group is likely to be, just request a quote and we can go from there!
Alternatively, if you would like to discuss the destination with a Tour Adviser who has visited themselves, please don't hesitate to contact Zoe, who will be very pleased to help!