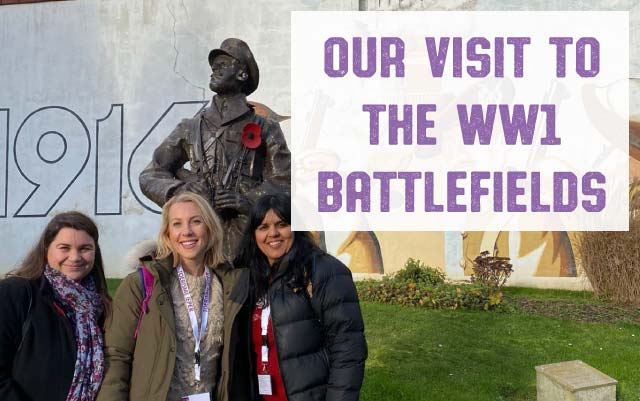 Here at Halsbury, we make a point of visiting the destinations that we arrange school trips to, to ensure that we know the area personally and are able to give the best advice to teachers. With that in mind, a few of us recently headed out to the WW1 battlefields, to check out the options available there. Here Gaynor, one of our Tour Advisers, explains what the group got up to on their visit.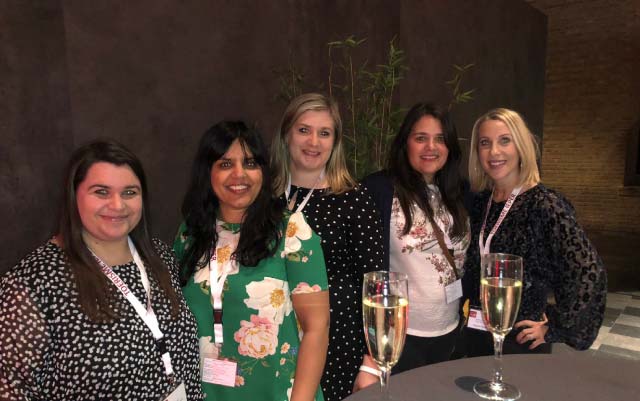 Where did you go and why did you go there?
We were invited as part of the 2020 Discovery Tour in Ypres. We arrange a lot of WW1 battlefield tours, so this was a great opportunity to see the battlefield sites and memorials for ourselves and, of course, to meet with local suppliers to maintain our long-established relationships with them.
What were your impressions of the destination?
Ypres itself is incredibly beautiful and even though it was reconstructed after 1918, it still looks very historic. The city caters really well for school groups with lots to see and do, as well as a great mix of curricular and non – curricular activities.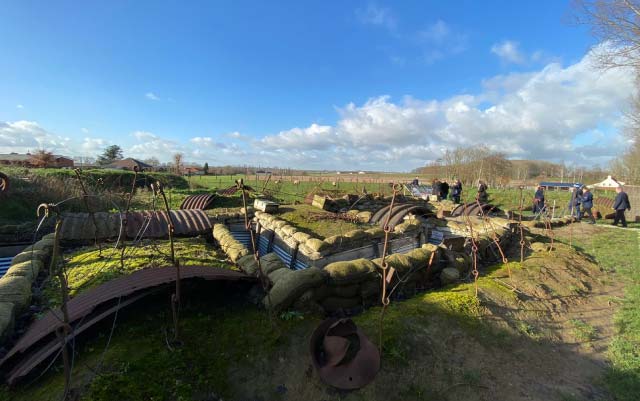 Did you visit any of the sights, or take part in any of the activities that school groups are able to?
We visited numerous battlefields and museums, many of which are included on most itineraries. We also went to see Bellewaerde Aquapark which also has a zoo and fairground rides. This is a fantastic, lighter activity after a morning of battlefield visits.
Did you stay in any of the hotels used by our groups? What were your impressions?
We stayed at the Hotel Menin Gate, which is one of the most popular accommodation options among our groups.
This hotel is all about location, location, location - as the name suggests, it's right next to the Menin Gate. And within a couple of minutes' walk you're in the centre of Ypres. The hotel is basic but comfortable and offers all the facilities that schools require.
Now you've visited this location, why do you think it's a good destination for a school trip?
If your group is studying WW1 history, there really is no substitute for going out to see the WW1 battlefields for yourselves.
To experience the area first-hand gives them a very good insight into exactly what the soldiers went through to fight for their country.
Plus, the WW1 battlefields are easily accessible from the UK and offer a good range of options, so all budgets and timeframes can be catered for.
As well as visiting the WW1 battlefields in Belgium, we also hopped across the border to visit the Somme in northern France, which is what many of our groups also choose to do. And this was a real highlight for us.
One of our favourite visits in the Somme was the interactive Musée Somme 1916, which is housed in an underground passage that acted as an air raid shelter in WW2. Here you can find out about the experiences of soldiers in the trenches.
Interested in arranging a WW1 battlefields tour?
Yes, send me a tailor-made quote