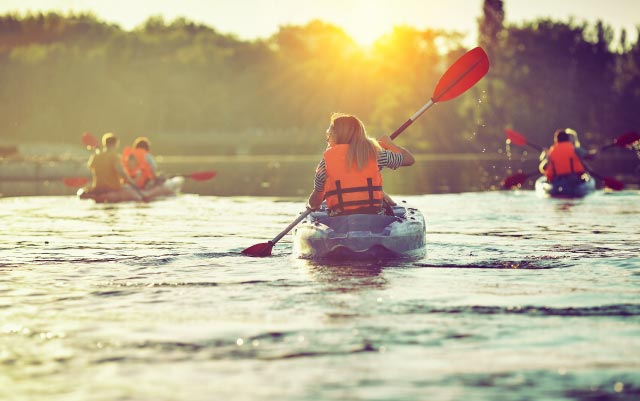 Whether you're looking for Activities Week ideas or a trip that rebuilds connections after the disruptive year you've all just endured, a school water sports tour in the UK is a fantastic option. And our colleagues over at Halsbury Sport have just introduced several new tours within the UK!
For most students, this will be their very first opportunity to try water sports. This means that they'll all be starting as beginners, which could give those that consider themselves to be less 'sporty' the confidence to really give it a go, without worrying about how they look or what their friends may say.
For some, they may even develop a real passion for the sport. And for others, it may just show them that there are plenty of activities to enjoy that aren't traditionally included in the PE curriculum, but that could be just as helpful in terms of helping them to lead healthy, active lives.
And, being in the UK, you won't need to worry about passports, or having to deal with any language barriers. Plus. you'll be helping the local economy to bounce back after an incredibly tough year.
You can choose to visit the Lake District, which is famous for its water sports and adventure activities. Or Holme Pierrepont, near Nottingham, which is the home of the National Water Sports Centre. Or head to Lee Valley in Greater London – the White Water Centre here was built to host the canoe slalom events at the London 2012 Olympics.
What can I expect from Halsbury's school water sports tours?
As you've come to expect from Halsbury, ensuring the health and safety of our groups is our number one priority.
Your trip will be based at a purpose-built water sports centre boasting excellent facilities. You will be provided with high-quality equipment and your instructors will ensure that your group receives full safety briefings to make sure they're safe both in and out of the water.
And you'll stay onsite, in purpose-built group accommodation, where you'll be close to the action and can really enjoy all that your surroundings have to offer.
And, of course, we'll be with every step of the way, from expert planning of your itinerary to 24/7 support while you're away on your trip.
Where can I get more information?
Just head over to the water sports section of our Halsbury Sport website. Alternatively, please don't hesitate to contact our colleagues over at Halsbury Sport for further information or to request a tailor-made quote.