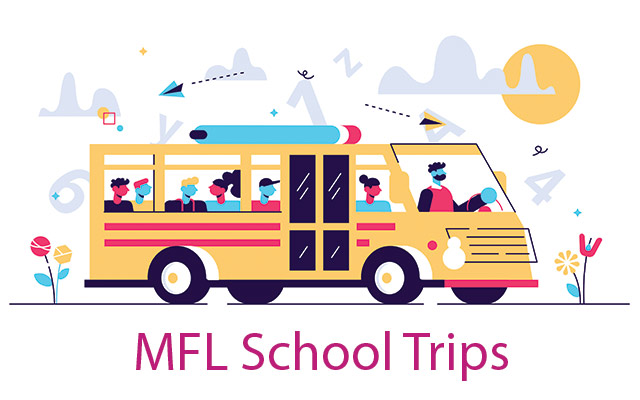 The pandemic has caused huge disruption for schools, with closures, remote learning and bubbles collapsing all leading to students missing out on vital time in school.
As we slowly return to normality, our thoughts are, of course, turning to how we can ensure that Covid catch-up plans help our students' education to recover from this unprecedented crisis.
The Department for Education has published some guidance on Covid catch-up for Key Stages 1-3.
For languages at Key Stage 3, it suggests that the emphasis should be on identifying the phonics, vocabulary and grammar that will allow students to build on their reading, writing, speaking and listening skills.
Once students have grasped these, they can then continue on their journey to building confidence and fluency.
So, this year, you may find that you'll be spending more time on ensuring that all students have learnt the essential phonics, vocabulary and grammar, with potentially less classroom time available to practise speaking and listening.
That's where a languages school trip can come in.
Over the course of just a few days in France, Germany or Spain, your students will have so many opportunities to put their language skills to the test. And this is also true for GCSE and A-level groups preparing for their exams.
They'll have the unrivalled experience of using the target language with native speakers on an everyday basis, giving them the confidence in speaking that you may well not have the classroom time to focus on.
They'll improve their understanding of questions and instructions, as well as their ability to construct their own questions and responses.
Our Language Culture Tours offer an unforgettable introduction to the country and culture, with sightseeing visits and cultural activities designed to encourage your students to practise their speaking and listening skills.
And if there are still areas that you feel your students need to focus on, you could consider a Language Study Tour. Certainly, for groups preparing for their GCSE and A-level exams, these trips are an excellent choice. That's because, on these trips, your students will attend language lessons at a specialist language school.
The teachers are all highly qualified native speakers and, as your students will be taught in closed groups according to their current level, you can liaise with the language school teacher to ensure that the content of the lessons will be tailored to your students' requirements and will meet your learning objectives.
So, shall we start planning your trip?
Yes, send me a tailor-made quote
And don't forget, you'll be covered by our Covid Guarantee!
Secure your trip for a reduced deposit and postpone or cancel for free† if Covid restrictions mean you can't travel.
†Terms and conditions apply.