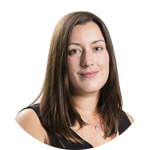 Kate Martin-Wake
Head of Sports Tours
Kate is Head of Sports Tours here at Halsbury and our most experienced Sports Tour Adviser. She knows our destinations and local suppliers extremely well, having previously worked as one of our Itinerary Coordinators. A big sports fan, Kate is also a keen traveller, who has had many memorable, thought-provoking and educational travel moments. She joined Halsbury Sport to help young people to enjoy similar memories of their own. Her substantial experience in educational and sports travel means that Kate is ideally placed to advise you on your next sports tour and ensure that your students enjoy a sporting experience that inspires them.
What do you enjoy most about working in sports travel?

I love being part of a company that provides people and groups with lasting memories and unforgettable experiences that they may not otherwise have had access to.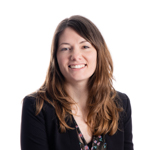 Judit Eleod
Tour Adviser and Itinerary Coordinator
Originally from Budapest, Judit's passion for sport began in childhood, when she was encouraged by her father, a professional tennis player, to try all kinds of sport. As a teenager she was part of a team that led a group activities trip to Lake Balaton and this experience, as well as a degree in Leadership and Organisation, means she is well placed to help Group Leaders finalise the details of their school sports tours. Judit is also extremely well-travelled and, as well as English and her native Hungarian, she is also fluent in Spanish.
What do you enjoy most about working in sports travel?

Sport is more than just a physical activity, it ultimately teaches you patience and resistance, among other things. And to combine this with travel is incredible – travel memories are everlasting!