Over 35 years' experience in providing hassle-free ski trips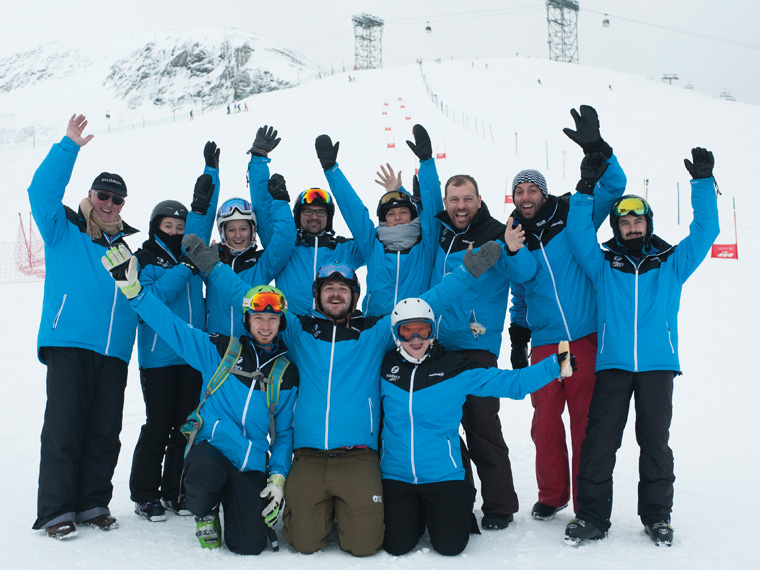 We were originally founded in 1986 by former teacher and passionate skier, Keith Sharkey, who had arranged many school ski trips during his career. He believed that travel was of immeasurable benefit to students and enjoyed being able to offer his the opportunity to do so. Having led so many trips during his teaching career, when Keith came to found Halsbury Travel, it was with a deep understanding of the organisation involved and the pressures on teachers.
Halsbury was created to ease the organisational process for teachers, taking on the responsibilities for many of the administrative tasks from travel arrangements to après-ski activities. Halsbury can even assist with advertising the trip to parents and students, with a range of promotional materials.
Tailor-made trips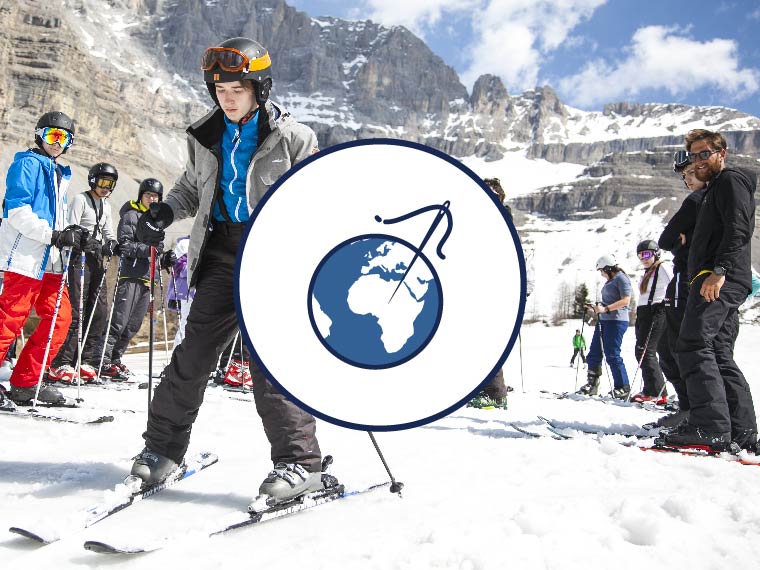 Our dynamic team is made up of former teachers and school ski trip specialists. They have used their first-hand experience of arranging trips for their students to develop the way that Halsbury Ski arranges trips.
Central to our ethos is the understanding that every group has different needs and requirements. Therefore, the only way to provide school groups with trips that will inspire and live up to expectations is to tailor-make each and every one. We will discuss your requirements and aims for the trip with you and will then use our experience to create the very best ski trip for your group.
Excellent health and safety standards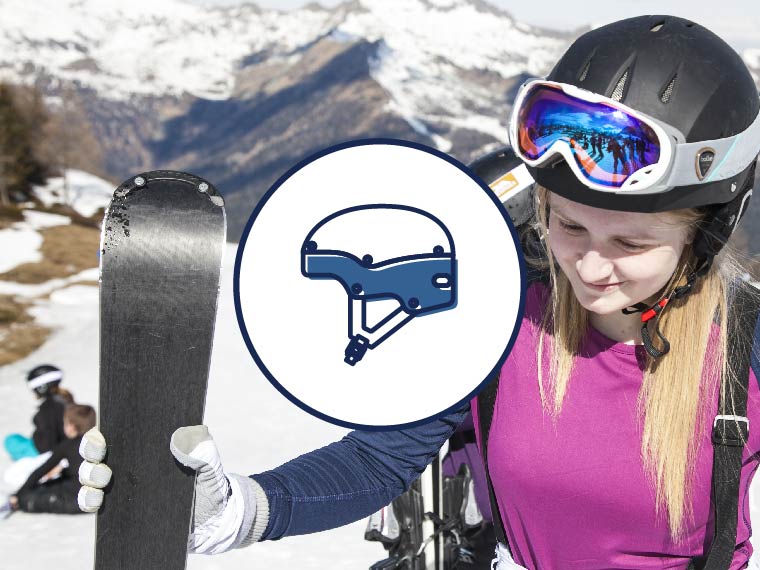 We take the health and safety of our groups extremely seriously and this is always our priority.
Training
We believe that all school trips play an important part in the education of young people, but we also understand that there are risks associated with taking young people on educational visits.
All our team have all had appropriate training with regards to their role in organising your trip and we have looked into the training recommendations for schools as set out in the OEAP National Guidance, DfE guidance and current best practice.
That's why we recommend group leaders attend visit leader training, EVC training and snowsport visits specific training. This can be undertaken with your adviser or EVOLVE Advice and you'll receive a free space on their Snowsports Visits Training when you book your school trip with Halsbury.
Halsbury's Safety Management System
We are very proud to be a member of the School Travel Forum (STF); a group of leading school tour operators promoting best practice and safety in school travel.
All full members of STF (like Halsbury) must adhere to a very strict Code of Practice and a rigorous Safety Management System, which are externally verified.
Our accreditations
It is essential that you verify a company's accreditations prior to making a booking. We hold the following accreditations:
ABTA – We are a Member of ABTA, membership number V2645. We are obliged to maintain a high standard of service to you by ABTA's Code of Conduct. We can also offer you ABTA's scheme for the resolution of disputes which is approved by the Chartered Trading Standards Institute. If we can't resolve your complaint, go to www.abta.com to use ABTA's simple procedure. Further information on the Code and ABTA's assistance in resolving disputes can be found on www.abta.com
STF – The School Travel Forum is a group of the leading school tour operators works to promote safety in school travel. As a member, Halsbury Travel has assumed responsibility for putting into place a strict Safety Management System
ATOL – All the flight-inclusive holidays on our website are financially protected by the ATOL scheme. When you pay you will be supplied with an ATOL Certificate. Please ask for it and check to ensure that everything you booked (flights, hotels and other services) is listed on it. Please see our booking conditions for further information or for more information about financial protection and the ATOL Certificate go to: www.caa.co.uk
ABTOT - The Association of Bonded Travel Organisers Trust Limited (ABTOT) provides financial protection under The Package Travel and Linked Travel Arrangements Regulations 2018 for Halsbury Travel (5493), and in the event of their insolvency, protection is provided for:
• Non-flight packages
ABTOT cover provides for a refund in the event you have not yet travelled or repatriation if transportation was included in your package. Please note that bookings made outside the UK are only protected by ABTOT when purchased directly with Halsbury Travel.
In the unlikely event that you require assistance whilst abroad due to our financial failure, please call our 24/7 helpline on 01702 811397 and advise you are a customer of an ABTOT protected travel company.
You can access The Package Travel and Linked Travel Arrangements Regulations 2018 here: https://www.legislation.gov.uk/uksi/2018/634/contents/made
You can find out more about ABTOT here: https://www.abtot.com/
24-hour support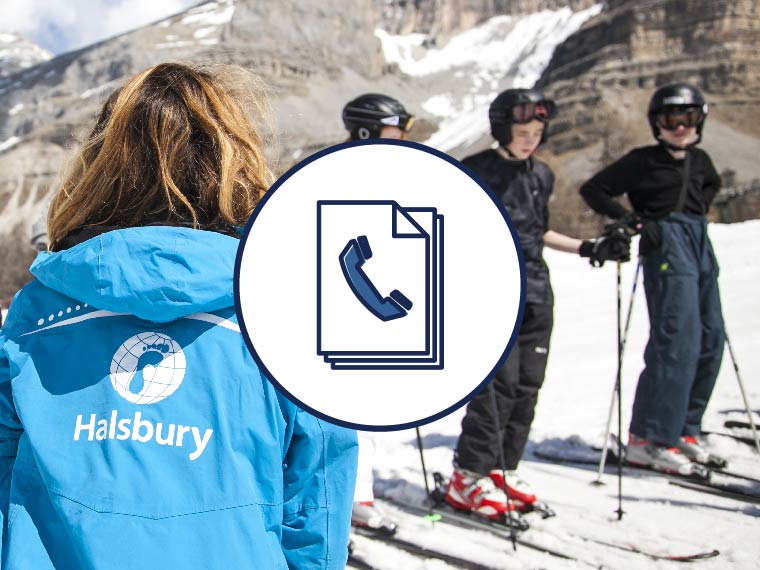 Our experienced tour managers will support you throughout the planning and booking process and, before you travel, you will be sent a group leader's pack, which will contain all the information you will need on your trip. Perhaps most importantly, it will include a list of emergency contacts. We hope that nothing will go wrong on your trip, but this list will mean that you are just a phone call away from help if it does. Don't forget, your friendly and experienced Halsbury Ski rep will also be on-hand throughout your trip, should you require any assistance.
Established relationships with ski resorts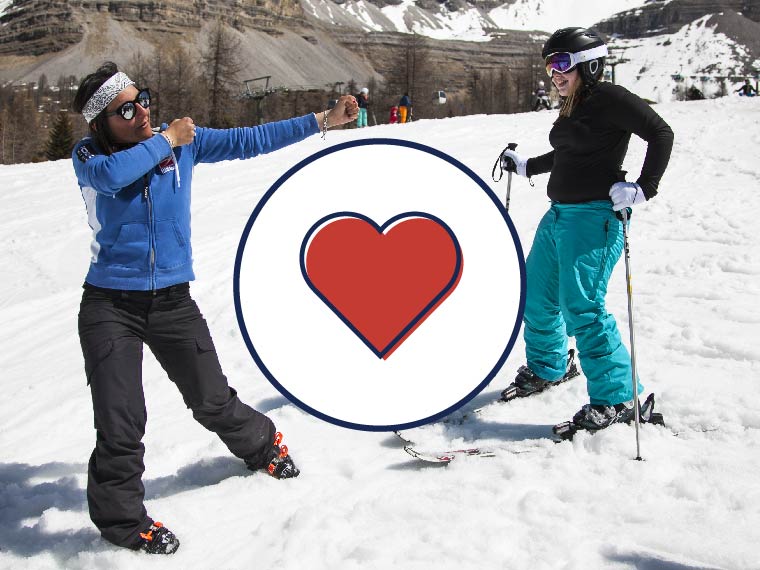 Our tour managers are all keen skiers and so know what to look for when selecting destinations. We now offer over 75 ski resorts across Europe, Canada and America and every single one has been carefully selected to ensure that it is suitable for school groups. Our tour managers make a point of regularly visiting these resorts to ensure that they continue to offer the high quality ski experience, accommodation and safety measures that we expect for our groups. Our high standards must be met by each and every resort in order for us to offer them to our groups. With regards to ski instructors, we will only ever use fully-licensed, nationally-recognised local ski schools. This is important, as it means that you can be certain that the instructor teaching your students knows the mountain.
High-quality transport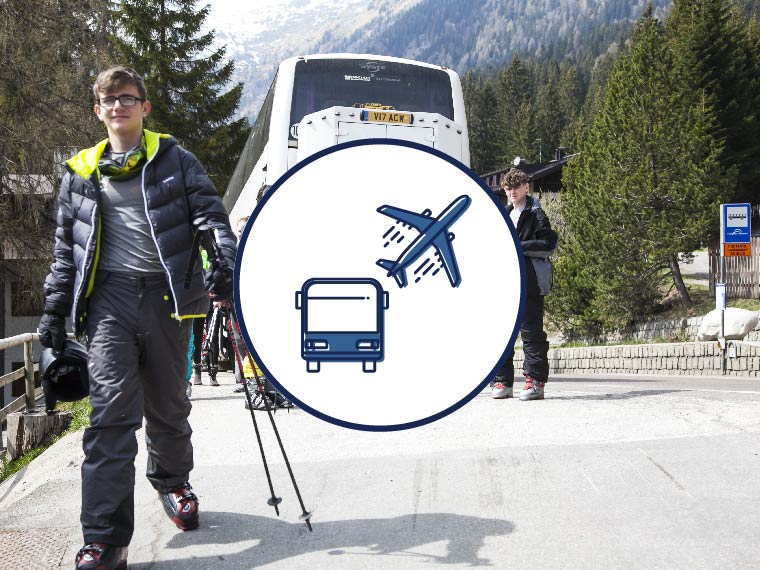 We offer a choice of coach or air transport. Should you choose to travel by coach, you can be assured that we only use luxury vehicles that are less than 5 years old. These top-of-the-range coaches offer TV and DVD facilities, WC and, crucially, seatbelts.
As we mentioned, all flights and air tours operated by Halsbury are ATOL-protected (ATOL 5079). We can arrange your flight from a number of UK airports and will always find the most convenient, affordable option for your group.
Inspection visits and group leader family discount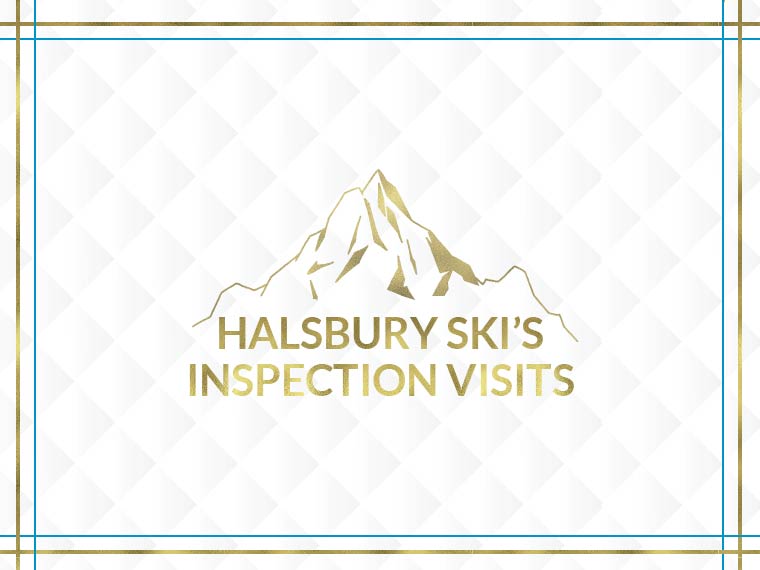 Many group leaders prefer to visit a resort prior to offering the trip to their pupils and we completely understand this. We are able to offer both individual and group inspection visits (where you would travel with other teachers). We can also offer group leaders a family discount when booking a school ski trip.
High-quality ski equipment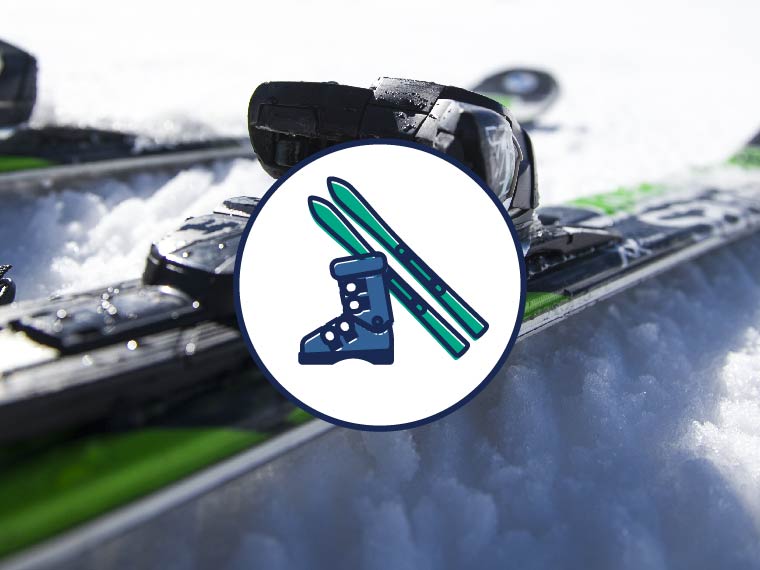 In each resort we have local ski equipment suppliers, whom we have carefully selected on the basis that they offer equipment that is both of the highest quality and is maintained by qualified ski technicians.
Great value trips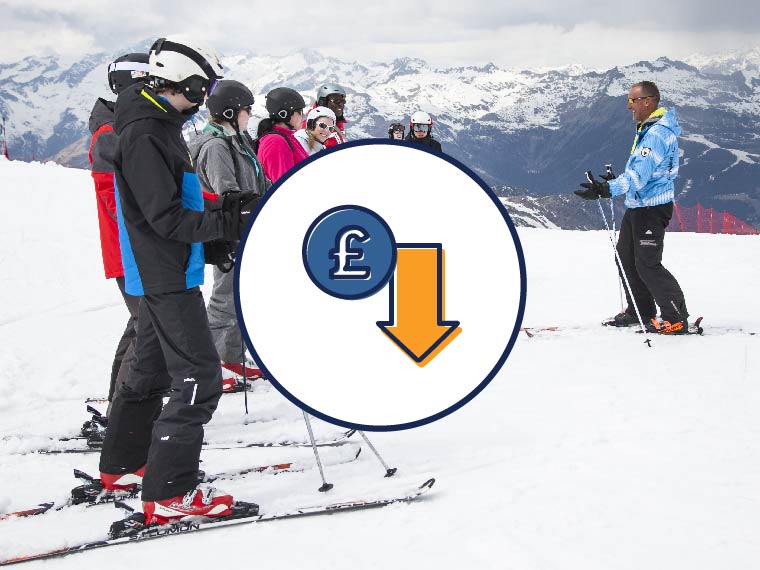 We work very hard to make sure that our prices are as competitive as possible and will never charge you supplements after booking, unlike some operators. On your quote, we will include a 'valid until' date and, as long as you book by that date, we will only charge you the price quoted. Due to our fantastic relationship with ski resorts, we are able to offer low-cost options to many of the major French resorts.