Japan's mountains, volcanoes and lakes are a perennial draw for geography school trips to Japan, with visits to Mount Fuji, the earthquake museum, Lake Ashi and the Sakurajima volcano on offer!
Located on the Pacific Ring of Fire, Japan is home to many landscape features created by the large amount of seismic activity in the region. Earthquakes occur regularly here and Tokyo is an excellent place to study the effects of these and learn about the measures put in place to prevent serious damage.
The human element can be studied through the plans in place to reduce climate changing greenhouse gas emissions through the Kyoto Protocol. Also of interest is the city of Hiroshima, which has risen from the ashes to once again become an important city on a national level.
Suggested Itinerary (9 days, 7 nights)
Visit the A-Bomb Dome
Part of the Hiroshima Peace Memorial Park and a UNESCO World Heritage Site, the A-Bomb Dome has been preserved in the same state it was left in after the US dropped the atomic bomb on Hiroshima. It now stands as a reminder of the devastation and as a symbol of hope.
Commonly known as the Genbaku Dome, the building managed to retain its shape because the explosion was almost directly overhead. Because the blast was downward, the building's vertical columns managed to resist and keep the Genbaku Dome standing when others were destroyed.
'Little Boy', as the bomb was codenamed, was dropped on Hiroshima at 8:15am on 6 th August 1945 and possessed a force equivalent to 15,000 tons of TNT.
Did you know?
Hiroshima was a target for the US because it had an important port on Honshu (Japan's main island) and was also the headquarters of the Japanese Second General Army.
Visit Himeji Castle
Widely considered Japan's most spectacular castle, it has withstood earthquakes and survives in its original form, unlike many other Japanese castles.
The castle is nicknamed the 'White Heron' because it's considered to resemble that animal taking flight. And recent renovations have seen this UNESCO World Heritage Site returned to its former glory.
And you can now download an app that will allow you to experience castle life in virtual reality as you explore!
Did you know?
Himeji Castle is famous for its complex defences, despite the fact that these have never been tested! There are paths that turn back on themselves, blind corners and trapdoors through which boiling water can be poured. And when it was built it had three moats – one of which was over a mile away from the castle!
See Mt. Fuji
Still classed as an active volcano by geologists, despite not having erupted since 1707, Mount Fuji is the tallest mountain in Japan! Despite lying around 100km south-west of Tokyo, it can be seen from the Japanese capital on a clear day.
Mount Fuji is one of the country's 'Three Holy Mountains', along with Mount Tate and Mount Haku, and is sacred to both Buddhists and Shintoists.
It's also a UNESCO World Heritage Site and a national symbol of Japan. Mount Fuji has inspired poets and artists for centuries, placing it right at the heart of traditional Japanese culture - no trip to Japan is complete without a visit here.
Did you know?
Mt. Fuji is actually three volcanoes in one – making it a stratovolcano! The bottom layer is made up of the Komitake volcano, the middle layer is the Kofuji volcano and the top layer, which is the youngest, is Fuji.
Day 2
Morning
Arrive in Tokyo
Group to be met on arrival and transferred to accommodation
Afternoon
Free time to explore with your guide
Evening
Evening meal at local restaurant or accommodation
Day 3
Morning
Visit the Tokyo Rinkai Disaster Prevention Park, Asakusa Temple and Nakamise shopping street
Afternoon
Visit Meiji shrine and Harajuku area
Visit to the earthquake simulator at the Ikebukuro Earthquake Museum
Evening
Evening meal at local restaurant or accommodation
Day 4
Morning
Full-day excursion to Hakone with views of Mt. Fuji
Enjoy the Komagatake ropeway and a cruise on Lake Ashi (subject to weather)
Afternoon
Visit the Hakone Open Air Museum before returning to Tokyo
Evening
Evening meal at local restaurant or accommodation
Day 5
Morning
Transfer by Shinkansen bullet train to Kyoto
Afternoon
Visit the Nijo Castle and enjoy a walking tour of Gion
Evening
Evening meal at local restaurant or accommodation
Day 6
Morning
Full-day sightseeing in Kyoto including Kinkakuji, Ryoanji and Arashiyama and the impressive bamboo groves
Afternoon
Continue sightseeing
Evening
Evening meal at local restaurant or accommodation
Day 7
Morning
Board the Bullet train for Hiroshima where you'll see the Peace Park and the A-Dome - see how the city has developed and rebuilt from the end of WW2
Afternoon
Return to Kyoto
Evening
Evening meal at local restaurant or accommodation
Day 8
Morning
Visit Nara Park
Transfer to Osaka Castle and gardens
Afternoon
Visit Umeda Sky Building
Spend time in Dontonbori and Shinsaibashi
Evening
Evening meal at local restaurant or accommodation
Day 9
Morning
Return flight to the UK
Afternoon
Arrive back in the UK
7 nights' half-board accommodation
Airport taxes and passenger duty at current rates
ATOL protected return flights from the UK
Coach and rail transfers
Comprehensive travel and medical insurance
Detailed information pack
Free staff place ratio 1:10
Itinerary planning service
Public transport and private transfers with local guide
Vamoos travel app - giving you access to all your trip documents on your phone or tablet
VAT at current rates to tour operators
Visits and entrance fees as per the sample itinerary
A-Level
Earth structure and plate tectonics
Different types of volcanoes and volcanic eruptions
Human responses to natural hazards
Managing tectonic hazards - predictions and forecasting
Geohazards - seismic activity
Urban growth and change
Environmental and social challenges
Sustainable urban development
World trade and access to markets (TNCs)
Fieldwork
GCSE
Plate tectonics theory
Living alongside hazards in developed countries
Management of tectonic hazards and their effects
Monitoring, prediction and protection at plate boundaries
Fieldwork
Urban growth and change
Management of urban resources
Gaps in global development
Emergence of megacities
Educational activities and visits
Cultural activities and visits
Tokyo Central Youth Hostel
Tokyo Central Youth Hostel occupies the 18th and 19th floors of a high-rise building in a very central location, so offers fantastic views over the city, something not usually offered by this style of accommodation.
The hostel welcomes guests from all over the world and provides Japanese-style shared baths (separate for ladies/gents), a dining room, a meeting room, a lounge and tourist information centre, making this a great base for exploring Tokyo. Please note that the youth hostel has a curfew of 11pm. Individual room and locker keys provided at check-in.
Supporting you every step of the way
1 Creating Your Perfect Trip
We'll tailor make your school trip to meet your specific requirements
2 Launching your trip to parents and students
Head to our resources section for FREE promotional materials
3 After you've booked
Your dedicated Itinerary Coordinator will work with you on the finer details of your trip
4 While you're away
You'll be able to reach us 24/7 during your trip if you need our help
5 After your trip
Head back to our resources section to continue the learning
Need help?
Zoe Campbell — Learning & Development Manager
Don't hesitate to contact me for any advice or further information on how your school trip can be tailored to your requirements.
An incredible experience for our Sixth Form students. From seeing the Northern Lights, to whale watching and walking on a glacier. Iceland has everything to see for a true once in a lifetime experience. Our students couldn't choose which of the magical natural features of the geysers, waterfalls or landscapes were their favourite. Thank you. — Saffron Walden County High School
Your School Trip is Fully Protected
As a fully-accredited school travel company, booking with Halsbury Travel offers you complete peace of mind. Our accreditations are your guarantee that:
Your school trip will be fully financially protected
Your group's safety will be prioritised
Your trip will be a quality educational experience
Safety prioritised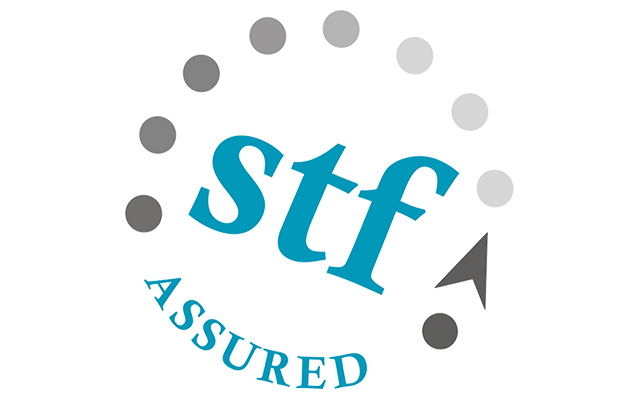 As an Assured Member of the School Travel Forum (STF) we have an effective Safety Management System in place.
As well as reassuring you that your group's safety will be prioritised at all times, this will also help you to meet your due diligence and reduces the amount of External Provider paperwork required.
Financial protection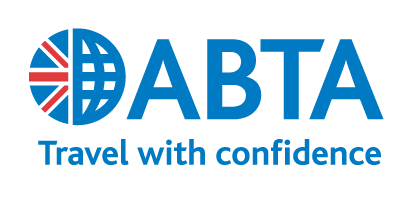 Our ABTA bond means all our school trips are financially protected. Plus, all air tours and flights arranged by us are also ATOL protected.
Quality educational experiences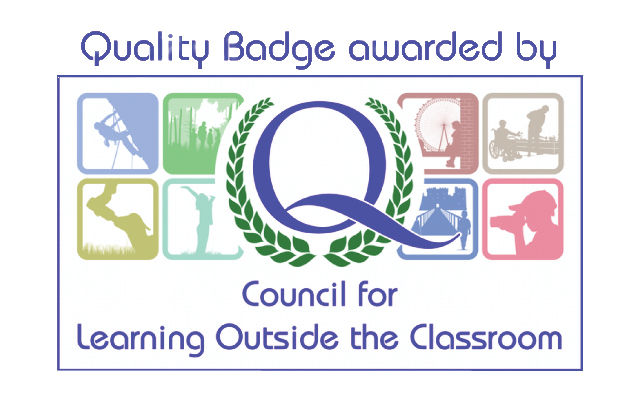 The Learning Outside the Classroom (LOtC) Quality Badge is your reassurance that Halsbury Travel is committed to offering LOtC activities that are safe and beneficial to learning.