Your business studies school trip to Japan will see your students explore one of the world's largest economies!
Japan is famous as a world leader in innovation and is home to such major manufacturing icons as Sony, Toyota and Fuji. Your school trip to Tokyo can include visits to the Honda Welcome Plaza, where you can see the famous robot ASIMO, and the Sony Showroom.
You can also visit the Suginami Animation Museum, to find out about one of Japan's most popular exports – Animé! Or why not take a guided tour of the Tokyo Stock Exchange, where you can try your hand at trading stock in a specially-devised game! And you can open your trip up to more students by making it cross-curricular - Japan offers exciting options for geography and art too.
Suggested Itinerary (8 days, 6 nights)
Day
Morning Summary
Afternoon Summary
Evening Summary
1

Overnight flight to Tokyo

2

Arrive in Tokyo

Meet guide and transfer to accommodation

Free time to explore with your guide

Evening meal at local restaurant or accommodation

3

Visit the Tokyo Metropolitan Government Building

Visit Meji Shrine

Take a stroll in Harajuku

Evening meal at local restaurant or accommodation

4

Enjoy a Taiko drumming session

Visit the Tokyo Stock Exchange

Visit the Ginza area

Evening meal at local restaurant or accommodation

5

Visit Odaliba district with stops at Mega Web and the Panasonic Centre

Visit the Akihabara district

Evening meal at local restaurant or accommodation

6

Visit the Edo Tokyo Museum

Tour of the bank of Japan

Evening meal at local restaurant or accommodation

7

Full day excursion to Nagoya by bullet train

Visit the Toyota plant and enjoy some time to explore the city before returning to Tokyo

Evening meal at local restaurant or accommodation

8

Return flight to UK

Arrive back in the UK
8 days, 6 nights Price from £1,999 pp
6 nights' half-board accommodation
All flights including tax
Coach transfers
Comprehensive travel and medical insurance
Detailed information pack
Free staff place ratio 1:10
Itinerary planning service
Public transport and private coach as per itinerary
VAT
Visits and entrance fees as per the sample itinerary
A-Level
Business aims and objectives
Innovation, research and product development
Environmental influences on business
Technological influences on business
Economical influences on business
Meeting customer needs
Elements of the production process
Marketing, branding and promotion
Global marketing strategies
International trade: import and export
Impact of MNCs on an area
Ethical considerations
GCSE
Organisational structures
Business aims and objectives
Impact of ICT on the nature of a business
Environmental considerations
Product design and development
Technology in the production process
Quality control and assurance
Importance of brand image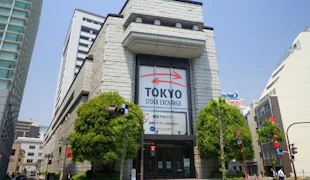 Visit the Tokyo Stock Exchange
The Tokyo Stock Exchange was established in 1878 and is located in Chuo, the city's largest financial district.
You can take a guided tour around the stock exchange, learning more about the business of trading stocks. Make sure you stop by the on-site museum, to learn more about the history of trading stocks in Japan.
And you can also choose for your group to enjoy a simulation game, where they can learn more about stock trading by having a go for themselves!
Did you know?
The Tokyo Stock Exchange is the third largest in the world and the largest in Asia.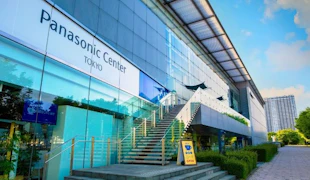 Visit the Panasonic Centre
A visit to the Panasonic Centre in Tokyo will give your students the opportunity to learn more about this global brand and how it markets itself.
The centre has been designed as a space in which the company can get closer to its customers, by talking to them about the challenges facing them and offering them innovative solutions.
Your students will explore Panasonic's sponsorship of both the Winter and Summer Olympics, as well as its work on developing the technology of the future.
Did you know?
Panasonic was founded way back in 1918 and originally produced lightbulb sockets. It's now one of the largest electronics companies in the world.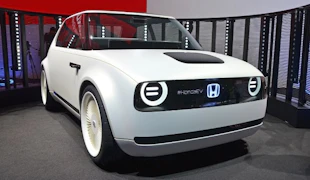 Visit the Honda Plaza
The Honda Plaza is a visitor centre designed to help guests get a better idea of what the Honda brand is all about – which is why it's such a great option for a business studies school trip!
Your students will have the opportunity to see some of the company's latest products, as well as some of its visions for the future, with its robotic innovations, including the famous ASIMO!
And they can even gain some skills for their futures, with a driving simulator teaching them techniques for safe and eco-friendly driving!
Did you know?
Honda has been the world's largest manufacturer of motorcycles since 1959.