School Language Trip to Beijing
A Mandarin school trip to Beijing will not only provide invaluable exposure to the language and culture, it also offers your students unforgettable experiences!
Our school trip to Beijing is a great opportunity for your students to immerse themselves in everyday life. The inclusion of two afternoon sessions with a local school and its students will allow your group to practise their language skills in order to converse with their Chinese peers.
Choosing Beijing as a destination will allow your students to jump into the rich history of Chinawith visits to the Forbidden City, the Summer Palace and, of course, the Great Wall of China. You'll also have time for some bartering at the Silk Alley – another chance for your students to practise their Mandarin!
Suggested Itinerary (6 days, 4 nights)
Visit the Great Wall of China
The Great Wall of China is somewhat of a misnomer, as it would more accurately be described as a collection of fortification systems.
The beginnings of the Wall lie in the fortifications built by the Han, Qi, Qin, Wei, Yan, Zhao and Zhongshan states during the Warring States Period and developed over the centuries to protect China from invaders and to protect the Silk Road trade route.
It's believed that the length of the entire Wall measures over 21,000km and it is considered one of the greatest architectural feats in human history.
Did you know?
While the Wall is believed to be well over 2,000 years old, the bit we all think of as the Great Wall of China – the stone fortifications around Beijing – are only around 500 years old, having been built during the Ming dynasty.
Visit the Forbidden City
This spectacular palace complex lies at the heart of Beijing and consists of 980 surviving buildings.
The largest building in the complex is the Hall of Supreme Harmony. Once the tallest building in the city, it was used for state occasions, such as the emperor's birthday. The focal point of the building is the impressive Dragon Throne, which sits on a 2m high white jade dais and is backed by carved gilt screens.
The world's largest collection of well-preserved medieval wooden structures, the Forbidden City is a magnificent example of traditional Chinese architecture and is rich in symbolism, with plenty of dragons, phoenixes and lions on roofs of the most important buildings for prosperity and good fortune.
Did you know?
The Forbidden City is the largest palace complex in the world and is three times the size of the Louvre!
Visit the Summer Palace
One of the most beautiful royal parks in the world, Beijing's Summer Palace is a UNESCO World Heritage Site and is home to 3,000 man-made structures.
The tallest building in the complex, the Tower of Buddhist Incense stands atop Longevity Hill, looking out over Kunming Lake.
Other well-known attractions include the impressive Marble Boat, a lakeside pavilion in the shape of a European-style paddle steamer, and the colourful Long Corridor, constructed to provide the Emperor's mother with a covered walkway to ensure she could enjoy a walk in the gardens while protected by the elements.
Did you know?
The Four Great Regions, a series of temples that are architecturally quite different to the rest of the park, were modelled on the Samye Monastery in Tibet, the first gompa (Buddhist monastery) built in the country.
Day 1
Afternoon
Overnight flight to Beijing
Day 2
Morning
Arrive in Beijing and transfer to hotel
Afternoon
Visit the Summer Palace
Day 3
Afternoon
Visit to the Great Wall and the Ming Tombs
Day 4
Morning
Visit to Tiananmen Square and the Forbidden City
Afternoon
Afternoon in local school to practise language with students plus a calligraphy lesson
Day 5
Morning
Shopping at Silk Alley and the Friendship Store
Afternoon
Afternoon in local school to practise language with students
Evening
Evening meal and acrobatic show
Day 6
Morning
Breakfast and check-out
Afternoon
Flight back to the UK
2 afternoon sessions in a local school to practise language
4 nights' full-board accommodation
Airport transfers in resort
Calligraphy lesson
Comprehensive travel and medical insurance
Detailed information pack
Evening acrobatic show
Excursion to the Great Wall
Free staff place ratio 1:10
Itinerary planning service
Return flights inclusive of tax
Summer Palace
Tiananmen Square and the Forbidden City
A-Level
Changes in contemporary Chinese society
Education and the world of work
Traditional Chinese culture and festivals
Movies, TV, music and literature
Internet and social media
Environmental issues
1978 opening up of China
Megacities
GCSE
Food, drink and eating out
Daily life and free time activities
Customs, celebrations and festivals
Home, town and neighbourhood
Travel and tourism
Sport and music events
Understanding Chinese culture and identity
Educational activities and visits
Cultural activities and visits
Beijing Feitian Hotel
Beijing Rainbow Hotel
Dongfang Hotel
Holiday Inn Express Temple of Heaven
The Feitian Hotel is located close to the city's central business district, approximately 6km from the Forbidden City. The Jingsong subway station is close to the hotel, offering easy access to the rest of the city. There are two restaurants - one specialising in Chinese cuisine and the other in Western cuisine. There is also a teahouse, coffeehouse and bar.
The Beijing Rainbow Hotel is a modern hotel with a traditional feel. All rooms are decorated in a traditional style with wooden furniture. Rooms benefit from air-conditioning, tea and coffee-making facilities and a satellite TV. The hotel also offers a number of restaurant/cafe options, plus shops and a spa.
The Dongfang Hotel offers 288 rooms in a refurbished 1918 historic building of four connected wings. There is an indoor swimming pool and tennis court, fitness room and sauna. Restaurants offer a range of International and Asian cuisine.Guestrooms are clean and spacious, with plenty of natural light. Amenities include private balconies, cable/satellite TVs, minibars with refrigerators, air conditioning, desks with direct-dial phones, and complimentary high-speed Internet. All rooms also have coffee/tea makers, bottled water, and in-room safes. Bathrooms provide slippers, hair dryers, and shower/tub combinations.
This hotel features 316 guest rooms equipped with a 32" LCD satellite TV, WiFi and in-room safe.Facilities within the hotel include complimentary use of computers in the business center, a meeting room, self-service laundry, vending machines and a Foreign Currency Exchange.
Breakfast is included.
Supporting you every step of the way
1 Creating Your Perfect Trip
We'll tailor make your school trip to meet your specific requirements
2 Launching your trip to parents and students
Head to our resources section for FREE promotional materials
3 After you've booked
Your dedicated Itinerary Coordinator will work with you on the finer details of your trip
4 While you're away
You'll be able to reach us 24/7 during your trip if you need our help
5 After your trip
Head back to our resources section to continue the learning
Need help?
Zoe Campbell — Tour Advisor
Don't hesitate to contact me for any advice or further information on how your school trip can be tailored to your requirements.
Thanks for everything - it was a very smooth trip. — Heathfield School
Your School Trip is Fully Protected
As a fully-accredited school travel company, booking with Halsbury Travel offers you complete peace of mind. Our accreditations are your guarantee that:
Your school trip will be fully financially protected
Your group's safety will be prioritised
Your trip will be a quality educational experience
Safety prioritised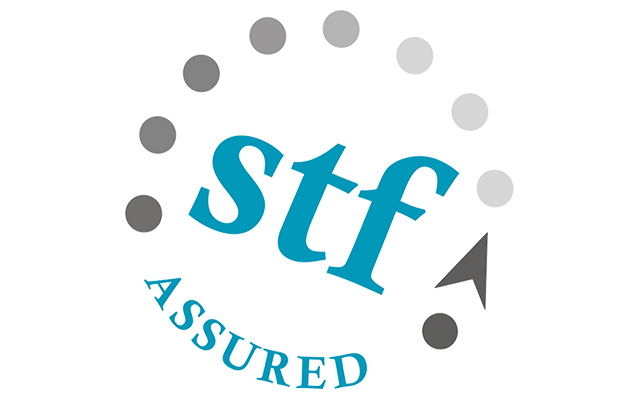 As an Assured Member of the School Travel Forum (STF) we have an effective Safety Management System in place.
As well as reassuring you that your group's safety will be prioritised at all times, this will also help you to meet your due diligence and reduces the amount of External Provider paperwork required.
Financial protection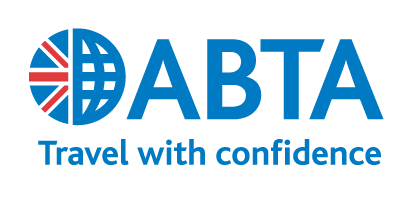 Our ABTA bond means all our school trips are financially protected. Plus, all air tours and flights arranged by us are also ATOL protected.
Quality educational experiences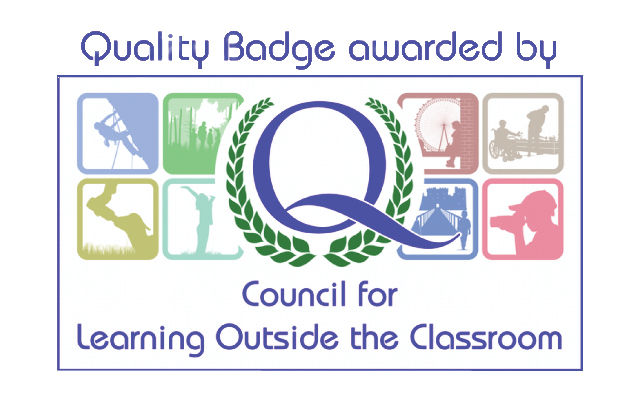 The Learning Outside the Classroom (LOtC) Quality Badge is your reassurance that Halsbury Travel is committed to offering LOtC activities that are safe and beneficial to learning.