Planning a languages school trip but not sure when to go? Why not time your trip to coincide with a festival that will give your students even more of an opportunity to explore the local culture using their language skills? Here are just a few of our top suggestions:
Spring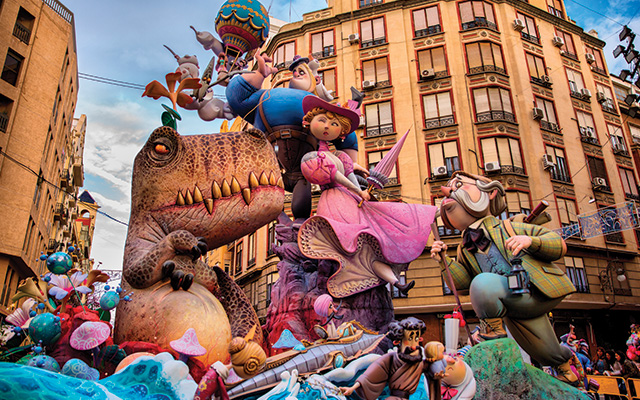 Las Fallas, Valencia
UNESCO have included this festival on its intangible cultural heritage of humanity list and Las Fallas really is a key event in the Valencian calendar.
The fallas consist of ninots (Valencian for puppets), which are often satirical and feature well-known figures, mounted on a cardboard and paper-mâché float filled with firecrackers. The festivities culminate in setting these alight on the final night of the festival.
Preparations for the following year's event begin almost as soon as the current year's festivities are over, with each neighbourhood having a dedicated committee or Casal faller. A whole industry has sprung up around the festival, and prizes are awarded to the best fallas.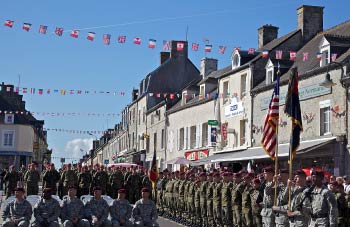 D-Day Festival, Normandy
Every year, around 6 th June, the D-Day festival takes place around the Landing Beaches of Normandy. With around 170 events, this is a great way to learn more about the history of the area, while also soaking up some of the culture!
There are concerts, parades, guided walking tours of the key historic sites, a WW2 film festival and displays of military vehicles, as well as much, much more. Your students will get a real taste of what life was like in France during WW2 and will have plenty of opportunity to practise speaking French with locals.
And, of course, if you're considering teaming up with your school's history department to make this trip cross-curricular, then visiting Normandy during this festival is ideal!
Summer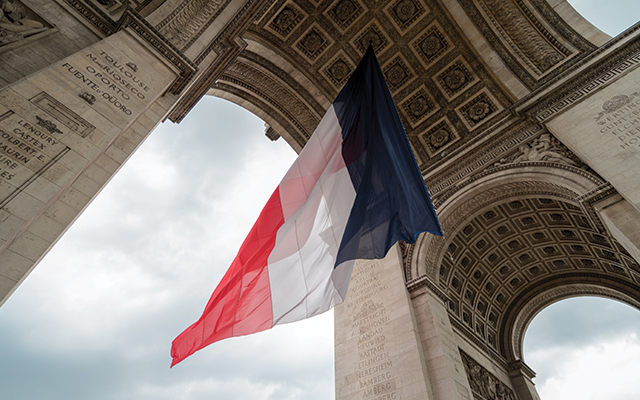 Bastille Day, Paris
Bastille Day is a big deal in France and the highlight of the day's events is the military parade that winds down the Avenue Champs-Elysées from the Arc de Triomphe to the Place de la Concorde.
The parade has been held every year since 1880, except during the years of Nazi occupation. The President of France attends and inspects the troops, before making a speech and the French equivalent of the Red Arrows, the Patrouille Acrobatique de France, perform a flyover before the parade begins.
Later, a huge free concert is held on the Champs de Mars, in the shadow of the Eiffel Tower, which in turn hosts a spectacular firework display.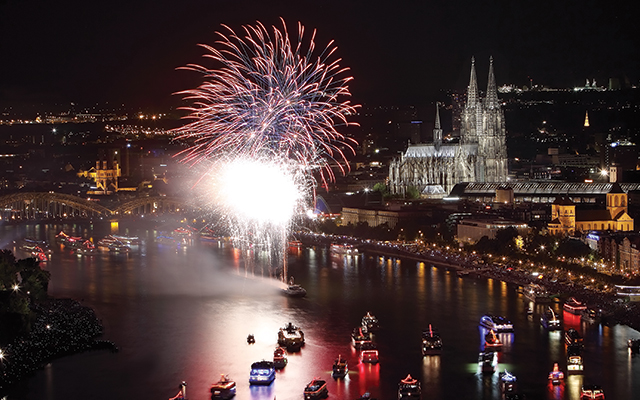 Rhein in Flammen, Rhineland
Over the summer months, five towns and cities along the Rhine are lit up by spectacular firework displays. At the same time, Europe's biggest river boat parade, made up of beautifully illuminated boats, sails down the river from Spay to Koblenz.
The first spectacle is held in July, in the city of Bonn, while the largest takes place in Koblenz in August and sees the iconic sights of the Deutsches Eck and Ehrenbreitstein Fortress bathed in spectacular lights.
Autumn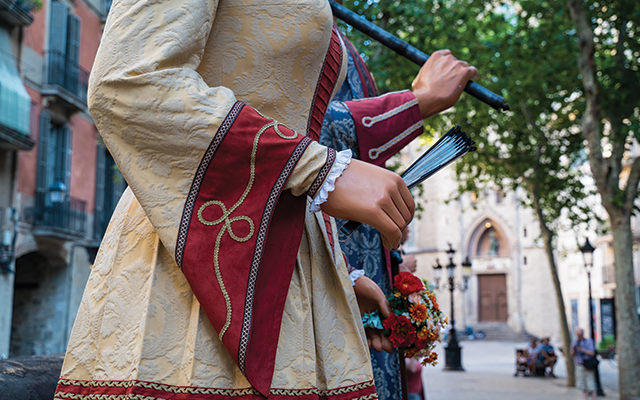 La Mercè, Barcelona
Taking place every September, La Mercè is the biggest festival in Barcelona. This week-long festival is the perfect opportunity to enjoy a taste of Catalan culture.
You'll see incredible human towers, known as castells, huge papier mâché figures known as gegants i capgrossos and a traditional dance known as the sardana.
You'll enjoy street theatre, concerts and parades and, best of all, it's all completely free! Barcelona is a vibrant city at any time of year, but during La Mercè it really comes alive!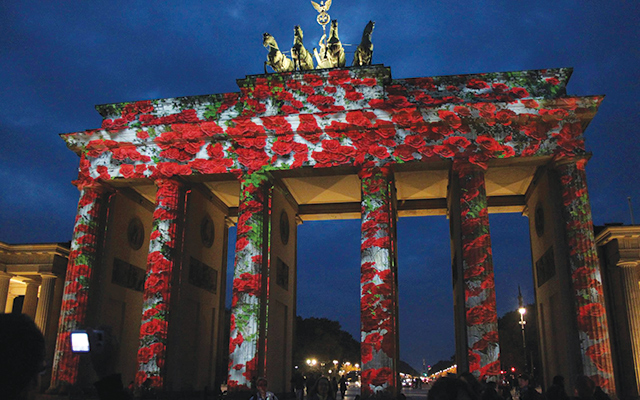 Berlin Light Festival
There's nothing quite like seeing the iconic historic monuments of Berlin lit up with incredible light installations. Taking place across ten days in October, artists from all over the world come together in the German capital to showcase their incredibly creative designs.
Already a cool city that students love, Berlin is even more exciting during the light festival, when there's a really exciting buzz around the city. More than two million visitors attend each year and, along with the Fête des Lumières in Lyon, is one of the best-known light festivals in the world!
Winter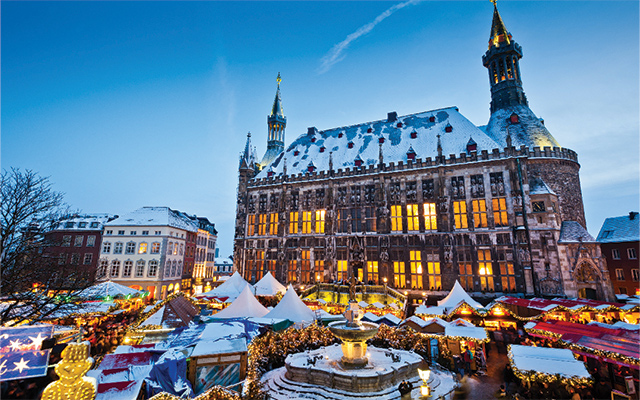 Christmas markets, Aachen
Aachen's Christmas markets are probably the most popular of all our German Christmas market trips. Germany's westernmost city, Aachen is within easy reach of the UK by coach. But it's also a spectacular, historic city that offers German students lots of exciting opportunities to experience the culture and practise speaking German with native speakers.
And if you do choose to visit Aachen's Christmas markets, you must make sure you take the time to sample the city's most famous delicacy – Aachener Printen. A bit like gingerbread, this is a delicious spiced bread that goes down a real treat at Christmas!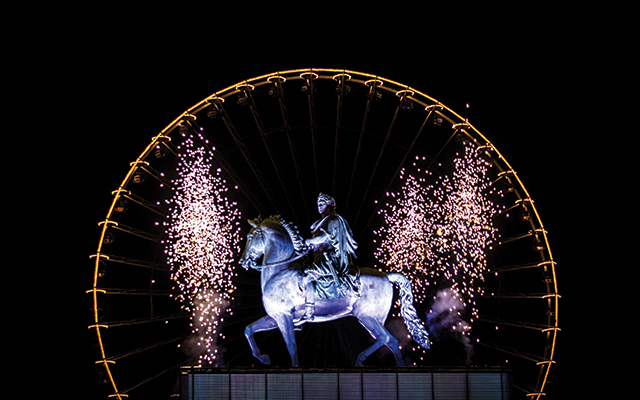 Fête des Lumières, Lyon
Perhaps one of the most famous and innovative light festivals in the world, Lyon's Fête des Lumières showcases the incredible artistry and imagination of the French, to create a truly magical experience none of your group will ever forget.
Installations can be found throughout the city during the festival, and part of the joy of the festival is turning a corner and being confronted by something completely unexpected.
Locals light tealights and place them in their windows and on the balconies, before heading out into the city to explore the incredible light shows. So, even the streets which don't host a light installation are still lit up and look incredibly pretty.
Ready to start planning your next languages school trip?
Yes, send me a tailor-made quote »