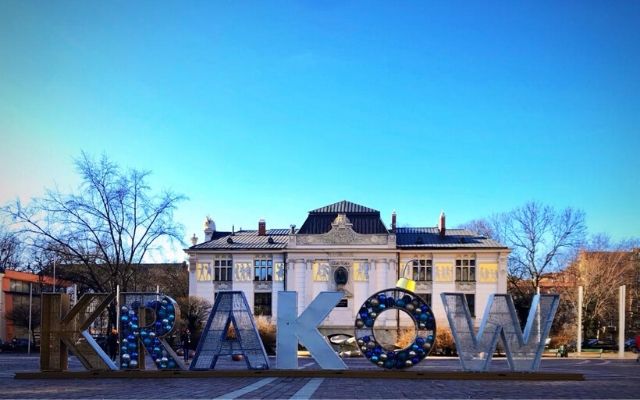 Miriam, our Hotel Reservations Manager, has just returned from a visit to Krakow, where she inspected the hotels we work with in the city.
Where did you go and why did you go there?
Krakow is such a key destination for school groups, so I went over to meet with our partner agent and visit all the accommodation centres that we use.
I had a jam-packed schedule and no time to waste, with my first hotel visit just an hour after landing, but luckily the transfer to Krakow only takes 25 minutes!
I have over 10 years of Health and Safety auditing experience, so our groups travelling to Krakow can be assured that we're offering them safe and comfortable accommodation for the best possible price.
What were your impressions of the destination?
Despite Poland's central role in the Second World War, Krakow actually escaped much of the damage inflicted on other Polish cities and many of its architectural treasures are still intact.
Krakow's main market square, for example, is one of the largest medieval squares in Europe, and, even though it was -6 degrees and snowing, the beautiful architecture, little souvenir shops, restaurants and cafes still attracted plenty of tourists.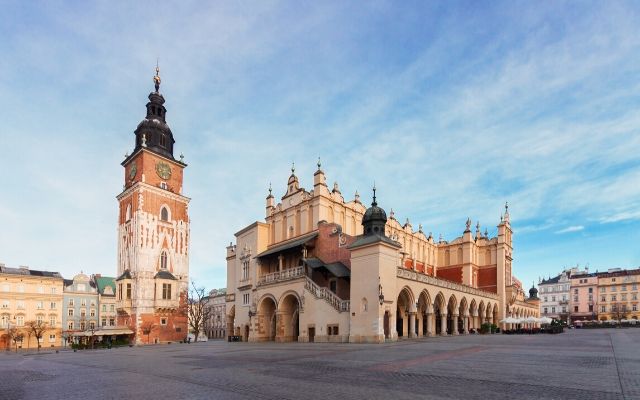 Did you visit any of the sights, or take part in any of the activities that school groups are able to?
After a busy day of visiting hotels, I was treated to dinner at the Ariel Jewish restaurant which is very popular with our groups.
It's located right in the heart of the Jewish quarter and offers school groups a great traditional meal, along with live music. It really is an experience not to be missed!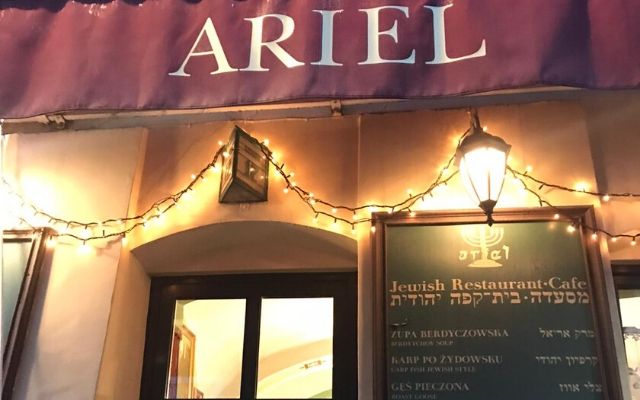 Did you stay in/inspect any hotels? What were your impressions?
We can offer groups a great selection of accommodation in Krakow with many of the hotels located in the centre, all within easy walking distance of the main square.
We've worked alongside a handful of hotels for years and they really enjoy welcoming school groups, understand their requirements and are very experienced in catering for special dietary requirements!
Now you've visited this location, why do you think it's a good destination for a school trip?
I learnt about the Holocaust from a textbook whilst doing my GCSE's, but never fully grasped the gravity of it.
It was only years later, when I visited Auschwitz and saw the room filled with shoes, that it became real.
I feel it's so important that we continue to educate young people about what happened in the past, and also teach them how vitally important it is that we respect all human beings, regardless of race, religion or beliefs.
We're lucky that Krakow is just a short, affordable flight away from the UK, and within a few hours you could be exploring the old town, Jewish quarter, Wawel Castle or Schindler's Factory.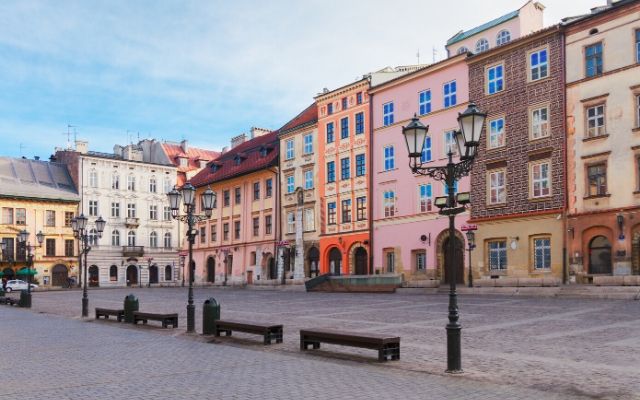 Ready to start planning your next school trip?
Yes, send me a tailor-made quote!