We've always been big fans of the Costa Brava as a school music tour destination. The fabulous weather and great mix of large, cultural city and spectacular, coastal towns, make it a diverse option for school music groups.
We recently visited the area to check out some of the venues we offer for performances, inspect the accommodation, and find out more about what the Costa Brava can offer music groups.
Incredible Venues
Perhaps the most important element of a school music tour is the performance experience it can offer students. So I was really keen to explore some of the music venues we offer.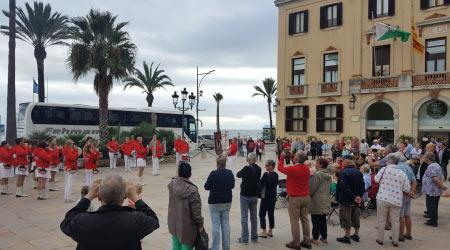 Lloret de Mar
The first was the Plaza del Ayuntament in Lloret de Mar – where we were actually lucky enough to catch an ensemble mid-performance! They were great and had drawn quite a crowd. Playing in this central square in the popular resort of Lloret de Mar offers a warm, relaxed performance experience, with an appreciative audience made up of locals and international tourists.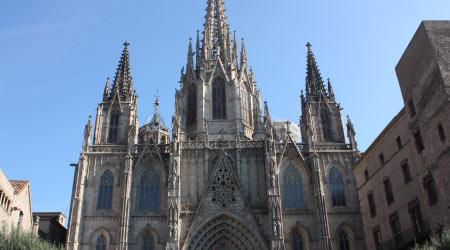 Barcelona Cathedral
Next, we went to check out Barcelona Cathedral, which is one of our most impressive venues in the city – it's so impressive, we also recommend it as a visit for our Halsbury educational trips too. A fantastic example of Catalan Gothic architecture, the cathedral is in the famous Gothic quarter. Choirs are invited to perform a 45-minute concert in the area pictured below (and you're welcome to use the organ if required).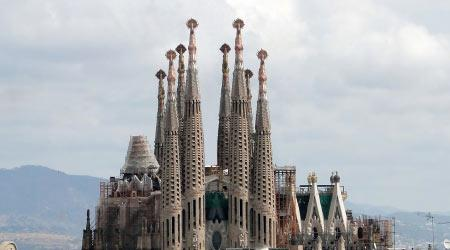 Sagrada Familia
Now, one of the highlights of a school music tour to Barcelona and the Costa Brava is the opportunity to perform in the iconic Sagrada Familia. Gaudi's masterpiece has been described as the 'world's most beautiful building site' – work began in 1882 and isn't expected to be completed until 2026! It really is a magical venue for a performance.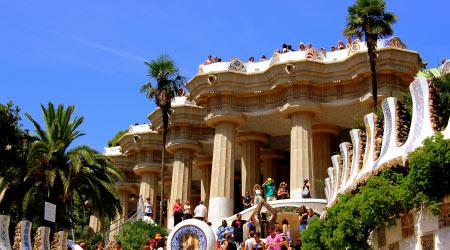 Park Güell
And, as if one Gaudi masterpiece isn't enough, you can also choose to perform at Park Güell! The spot your ensemble could perform in offers spectacular views across the city and a guaranteed audience, thanks to the popularity of the park!
Fantastic Accommodation Options
At Halsbury, we take the health and safety of our groups very seriously. Which is why we regularly audit the accommodation that we offer. Part of the reason for visiting the Costa Brava was so that we could do just that!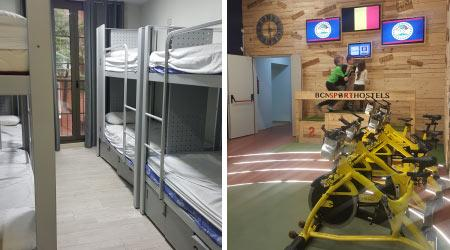 BCN Sports Hostel
We started our inspections with the BCN Sports Hostel. We were very impressed with the spacious rooms and warm welcome. Plus, the hostel boasts a cinema room, a gym and a pool too, so there's plenty to keep your group occupied in the evenings.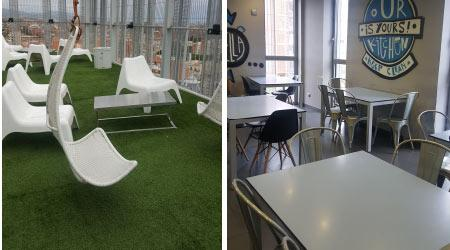 Hostel Urbany
Just a short metro ride away was the next accommodation option – the Hostel Urbany. What's great about this hostel is its location. The Sagrada Familia is just a 15 minute walk away, the city centre is just 10 minutes by metro, and the beach is just a short tram ride away! The hostel is modern and purpose-built and has two fantastic terraces – one of which is located on the rooftop and offers spectacular views of the city!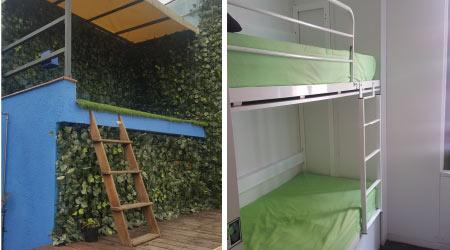 BCN Urbany Go
This fantastic, modern hostel is just a short walk from La Rambla and Plaza Cataluña, so you really couldn't find more centrally located accommodation. There's free WiFi throughout and great facilities, including a lovely rooftop terrace.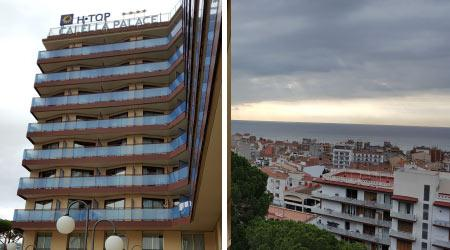 Hotel Internacional
This 2* hotel is in the seaside resort of Calella, about an hour's drive from Barcelona. We actually stayed here ourselves during the trip, and really enjoyed the buffet-style dinner, which we find usually goes down well with groups. A buffet is particularly good for those with special dietary requirements, as they can pick and choose what they have. The hotel offers some great facilities, including a pool and leisure room, with pool tables. There's also a lovely terrace, where you can enjoy the sunshine, and a room downstairs that you can use – one morning we awoke to the sound of a choir practising down there!
We really had a fantastic time on the Costa Brava and are now even more convinced that it's a great destination for a school music tour. If you'd like further information, or a tailor-made quote, please don't hesitate to contact us!
Chris, Simone, Emma and Kristie