Thinking about arranging a music tour abroad? Do you perform chamber music and are struggling to decide which venues or destinations would best suit your ensemble? Here Delphine, Head of Music Tours here at Halsbury, takes us through her top 5 venues for chamber music.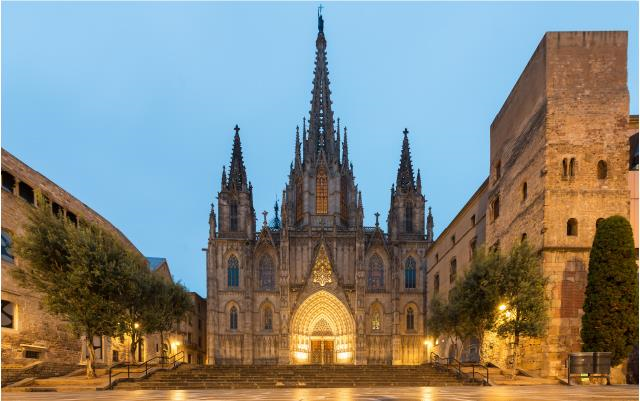 Barcelona Cathedral is a spectacular Gothic cathedral in the heart of the city's atmospheric Gothic Quarter.
The cathedral is dedicated to Saint Eulalia, a 13-year-old local girl who was martyred during Roman times and who is co-patron saint of Barcelona. The cloister is now home to 13 white geese who represent each year of her short life.
The cathedral is famous for its chamber choir, and offers a fabulous acoustic for chamber music, making this an incredible choice for your ensemble. And after your performance, you'll be in the heart of the city!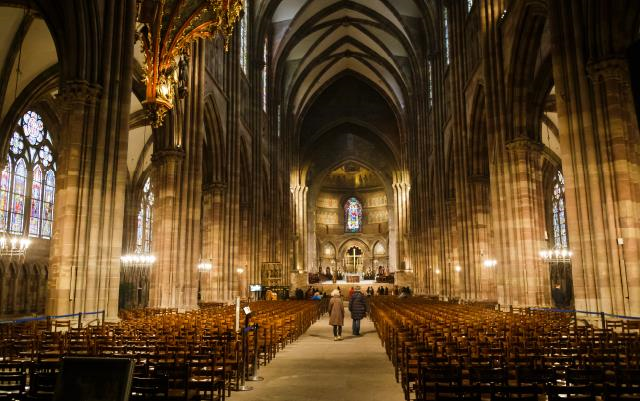 Strasbourg Cathedral is one of the most impressive Gothic churches in Europe. Victor Hugo described it as a 'skilful combination of monumental size and delicateness'. Until the 19th century, the cathedral's 142m spire meant that it was the tallest building in Christendom.
The cathedral is also famous for its impressively accurate astronomical clock, which is one of the largest in the world. If you're lucky enough to be in the cathedral at solar noon, you'll enjoy a parade of 18-inch high figures of Christ and the Apostles.
Your ensemble will never forget their performance in these spectacular surroundings.
Convento di Sant' Agostino, Tuscany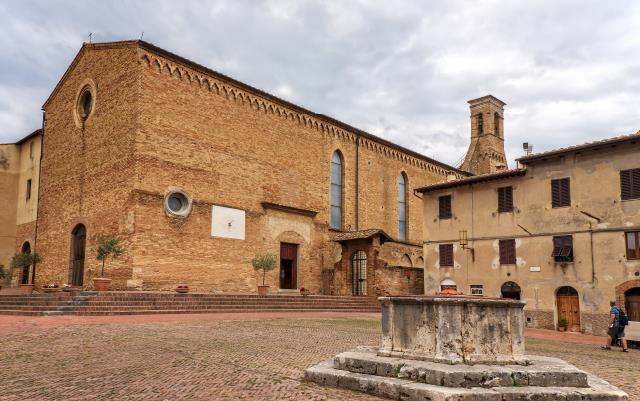 This beautiful, serene convent in San Gimignano in Tuscany is a wonderful setting for any musical performance and a fantastic choice for chamber music.
The 13th century convent is owned by the Order of Saint Augustine and the chapel choirs is frescoed with 17 stories of the life of Saint Augustine dating from the 15th century.
San Gimignano is a traditional Tuscan medieval hill town, famous for its towers which are the remnants of medieval rivalry between Ghibelline and Guelph factions.
Cologne Cathedral, Rhineland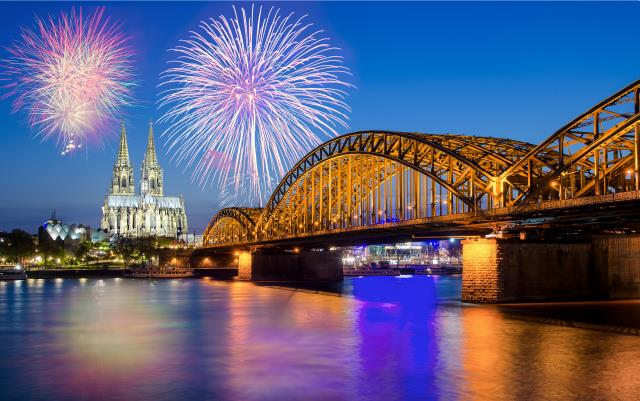 Cologne Cathedral is a UNESCO World Heritage Site and Germany's most visited landmark. The largest Gothic church in Northern Europe, its twin spires are also the second tallest in Northern Europe. All this makes the cathedral a spectacular setting for your ensemble's performance.
The cathedral really is the focal point of life in Cologne – you can see its spires from almost any point in the city. So you can be certain your ensemble will have the opportunity to perform to a large, appreciative audience.
La Madeleine, Paris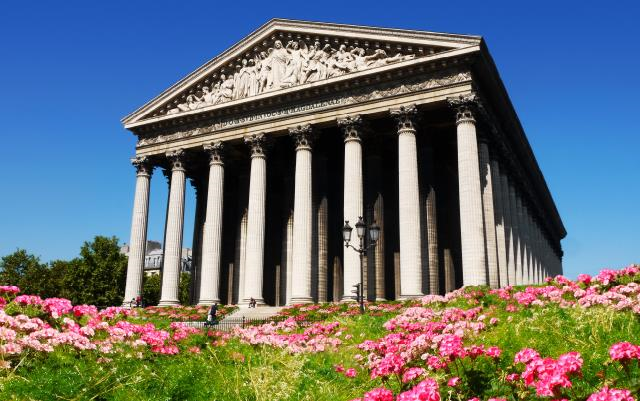 This iconic church in central Paris has long been an important venue for all kinds of classical music performances in the French capital.
In 1849, Mozart's Requiem was performed here at Chopin's funeral. And in 1896 Gabriel Fauré became the church's organist.
Performing in these beautiful, historic surroundings will be something your ensemble will never forget.
Ready to start planning your next music tour?
Please don't hesitate to contact us for further information or to request a tailor-made quote.