Delphine recently accompanied More House School on their school music tour to Toronto. Here, she explains what she thought of the Canadian city as a destination for school music tours:
The group from More House School were split between music and art students. The group leader had chosen Toronto because they wanted to combine performances with visits to art galleries, and Toronto offers plenty of opportunities for both.
What were your impressions of Toronto?
Toronto is a vibrant city where the people are so nice and welcoming. It offers a mixed culture, architecture, arts and music. Toronto is a fantastic choice of destination for music tours, performing arts and art trips!
Did you visit any of the sights, or take part in any of the activities that school groups are able to?
One of the highlights of the tour was visiting Niagara Falls. It's just an hour and a half's drive from Toronto and was an amazing experience. We could not go on the boat nearer the falls because it was still frozen, although we did go in the 130-year-old underground tunnels behind the falls, which offered an amazing view from down below.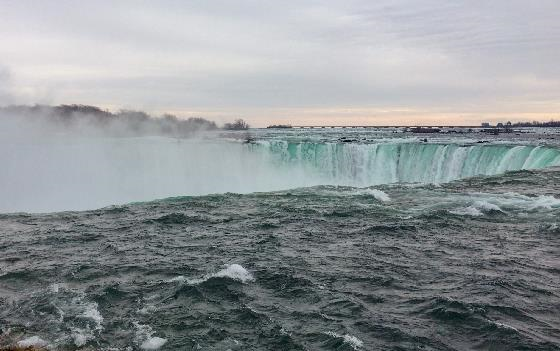 Within the city itself, the CN tower is, of course, the main attraction in Toronto and you can have lunch there (which we did!) while enjoying amazing views of the city.
In terms of concert venues, the group performed at three: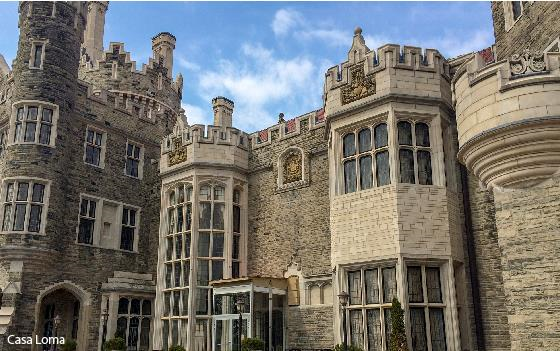 CASA LOMA: the only 'castle' in Toronto. The views of the city from here are amazing. The concert took place in the main hall by the entrance, so every visitor has the opportunity to enjoy the performance as they enter. Many movies have been filmed here, including X-Men, Chicago and The Vow. This venue is ideal for small bands, orchestras and choirs.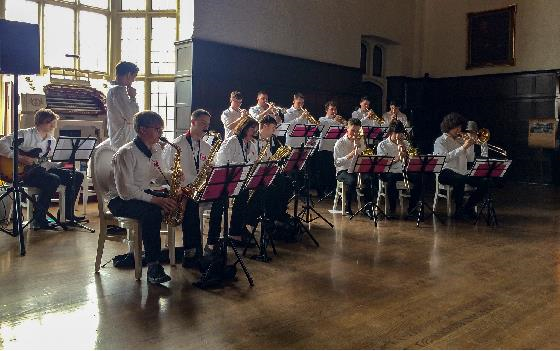 REX JAZZ CLUB: located in the heart of Toronto, this is a jazz club which offers live jazz every night and so has a proper stage set up. This venue is, of course, ideal for jazz bands and small concert bands. And as the audience here is made up of music fans, you can be sure of a warm reception!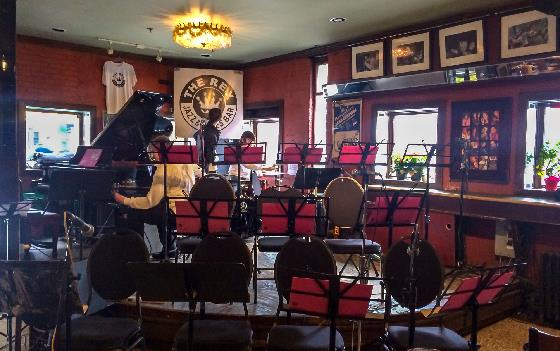 ST. MICHAEL'S CATHEDRAL: located in the heart of Toronto, in the Garden District, this Roman Catholic cathedral is one of the oldest churches in the city. Visiting choirs are more than welcome to perform a recital or even participate in Mass, depending on the repertoire.
Did you stay in or inspect any hotels? What were your impressions?
The group stayed at the HI Hostel Downtown, which is perfectly located opposite St. James' Cathedral. It is basic accommodation but has a jazz club ('The Cavern') and the management is very flexible and professional. This accommodation is best suited to small groups of no more than 40.
I stayed at the Hotel Chelsea in downtown Toronto. This hotel is walking distance to Eaton Centre – Toronto's answer to Piccadilly Circus. It's a large, spacious hotel with many rooms.
However, it should be noted that, as is normally the case for North American hotels, students will need to share double beds with students of the same gender.
Now you've visited this location, why do you think it's a good destination for a school trip?
Toronto has it all for music tours, as well as performing arts and art trips. It's a safe and cosmopolitan city, just a 7-hour flight from the UK. It's a great alternative to New York too, being the third-largest centre for English-language theatre!
Toronto is a really good introduction to Canada. The city inspires creativity with its incredible energy. Your band can even play a part in the Christmas parade if you want to!
And if you do choose to visit Toronto you must visit Niagara Falls – one of the most famous waterfalls in the world. There's also a theme park overlooking the falls which is well worth a visit. And you can even cross the US border when you are there!
Feeling inspired?
Please don't hesitate to contact us for further information or to request your tailor-made quote.