Christmas is a wonderful time for a school music tour. Audiences are feeling festive, the music is fun to perform and, overall, it's a huge treat for all involved. It can be an unforgettable reward for hard work, as well as something to work towards.
If you haven't started planning your 2019 Christmas tour yet, now is the time to start, as availability is already limited.
Interested in arranging a Christmas music tour, but not sure where to go? Delphine, Head of Music Tours here at Halsbury, has some great tips: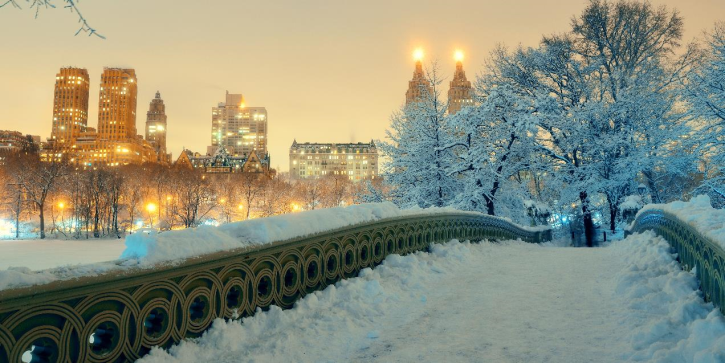 New York
New York is my absolute favourite destination at any time of year, but at Christmas it becomes completely magical.
There are endless opportunities to create lifelong memories, whether it's performing your Christmas repertoire in some of the city's many beautiful churches or seeing the Radio City Rockette Christmas Show.
You can also go ice skating in Central Park, join in with some carol singing, or take the Brooklyn Christmas lights tour.
Whatever you choose to include on your tour itinerary, this is an experience neither you nor your students will forget.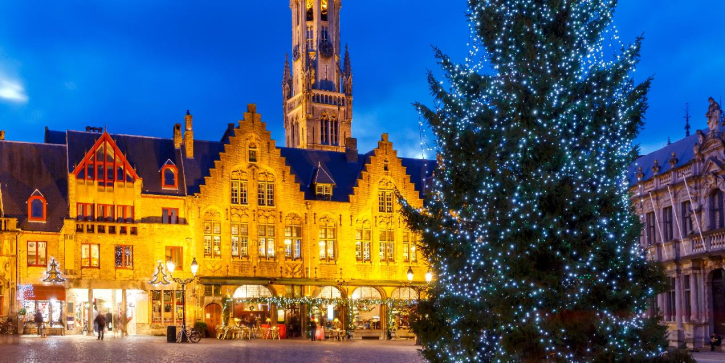 Bruges and Flanders
Not all of us have the time or budget to travel to New York on a music tour, unfortunately. But that doesn't mean your students have to miss out on an unforgettable festive experience!
A school music tour to Bruges and Flanders offers much shorter journey times. But it's also a fabulously festive destination in its own right.
Bruges is home to a wonderful Christmas market, which takes place in the very heart of this medieval city. Its epicentre is in the city's main square, in the shadow of the belfry. Narrow streets radiate out from the main square and these too are home to Christmas market stalls.
Of course, you can buy lovely handmade decorations and gifts but, perhaps most excitingly for those chocoholics among us, you can also pick up some authentic Belgian chocolate for your loved ones. That is, if it survives the journey home…!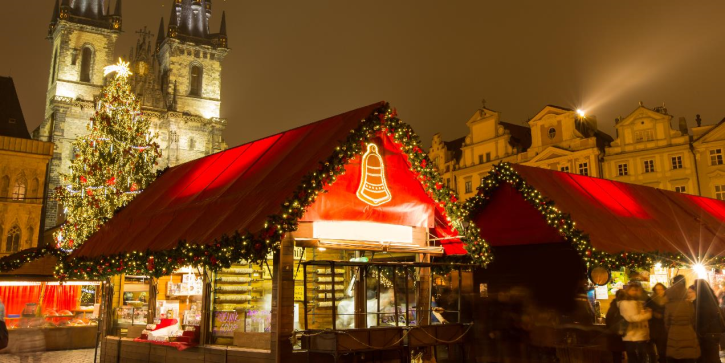 Prague
The spectacular city of Prague is even more beautiful in winter, particularly when it lies under a blanket of snow.
Plus, Prague was, of course, home to the eponymous hero of the carol 'Good King Wenceslas'- need I explain further why this city is such a great choice for a Christmas music tour?
Of course, as is the case with much of Central Europe, the Czech Republic, and Prague in particular, know how to celebrate Christmas in style.
The city's Christmas markets are said to be some of the best in Europe, transforming the city into a real winter wonderland. So, make sure you include a visit to the Christmas markets in your itinerary!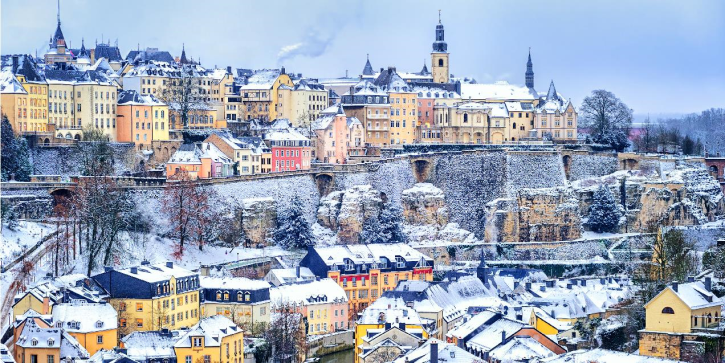 Valkenburg
Like Bruges, a tour to Valkenburg boasts short journey times, which is always an attractive option! Just outside of Maastricht, Valkenburg is close to the border with Germany and Belgium.
So, if you are keen for your students to experience a traditional German Christmas, you could include a visit to nearby Aachen, which is home to one of the prettiest Christmas markets in Germany.
Although, make sure you don't miss Valkenburg's own Christmas markets, which are held in local caves!
We can even arrange for you to perform a concert in Luxembourg, making this a truly international Christmas music tour!
Ready to start planning your 2019 Christmas music tour?
Yes, send me a tailor-made quote >>>