Are you looking for a school music tour that combines impressive venues with rich history and culture? Budapest could be the perfect choice for your next trip!
Ally and Delphine, our Music Tour Specialists, recently visited the city, so that they can provide you with accurate, first-hand advice and information. Here's how they got on...
Day 1
Budapest was officially born in 1873, when the cities of Buda, Pest and Óbuda merged. Buda and Pest, separated by the Danube, still have very different characters.
Pest is the bustling, metropolitan side, and is home to all the main shopping streets, as well as numerous cafes and restaurants.
By contrast, Buda is quite hilly and green. And it is definitely the more peaceful of the two!
Our guide informed us that you are generally either a 'Buda' or a 'Pest' person. At this point, I thought it best to reserve judgement on which camp I fell into!
On arrival at our hotel, the Radisson Blu Beke, we enjoyed a delicious five course meal. And I was already beginning to realised that it's impossible to be hungry in Hungary!
We were then ready for a sightseeing tour of 'Pest', taking in Andrassy Avenue (a UNESCO World Heritage Site), Heroes' Square, City Park and the Dohány Street Synagogue – the largest in Europe.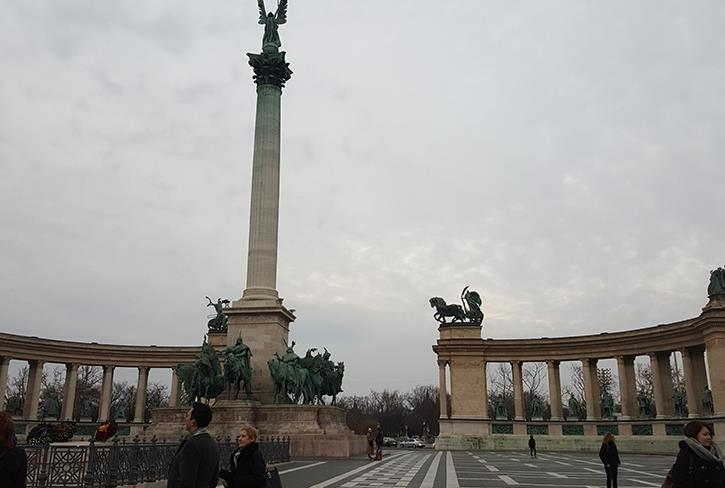 We then visited the beautiful St. Stephen's Basilica, where it is possible for choirs and orchestras to perform and participate in Mass.
That evening we took a cruise on the Danube River, on the state-of-the-art Leyenda. We learnt a lot about the history of the city. We enjoyed a very interesting commentary and video presentation, all whilst sailing past the beautifully illuminated landmarks of Budapest.
Then it was time to eat (again!). We had a delicious dinner in the Borsso Bistro, where we had our first taste of Palinka – the delicious (if very strong! ) fruit brandy.
Day 2
After a very nice breakfast buffet in the hotel's restaurant, we visited the famous Gellert Spa .This is one of the leading natural spring spa baths in Budapest. It's just a shame we didn't have time to take a dip ourselves!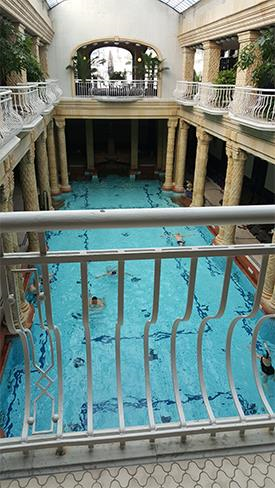 Instead we headed off to explore the other side of the river and the quaint, cobbled streets of the Castle District of Buda.
We first visited the impressive Matthias Church - another possible performance venue for choirs and orchestras. This ornately decorated church was the venue of a number of coronations, including that of the last Habsburg king, Charles IV.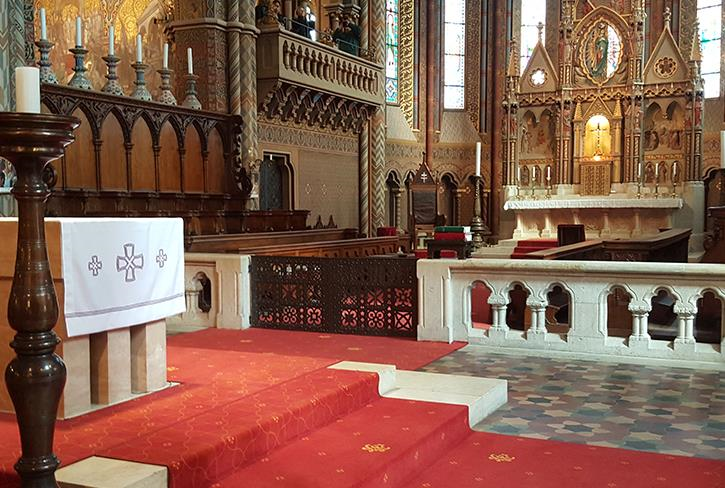 We then crossed the cobbled street to the Fisherman's Bastion. Here, we climbed the steps to be greeted by some of the most amazing views of the city.
Of course, no trip to Budapest would be complete without sampling strudel – a sweet treat popular throughout the former Austro-Hungarian Empire. Despite having already consumed quite a lot of food since our arrival in Hungary, we headed to the Strudel House Restaurant.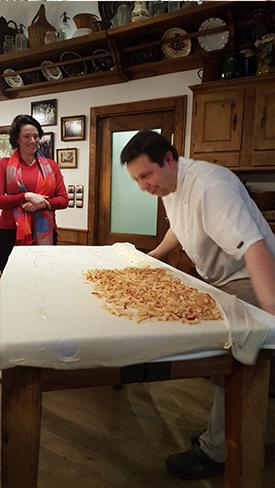 This is a popular stop for many of our groups, so we were keen to try it out. We first had a strudel-making demonstration, before tucking into another delicious lunch. We also found out that local tradition dictates no Hungarian woman should get married until she has accomplished the art of strudel-making! Talk about high standards!
We then headed back out into the city and arrived at the Hungarian Parliament Building just in time to catch the changing of the guard. We took a guided tour of the building, which happens to be the largest building in Europe and is also where they keep the Hungarian Holy Crown.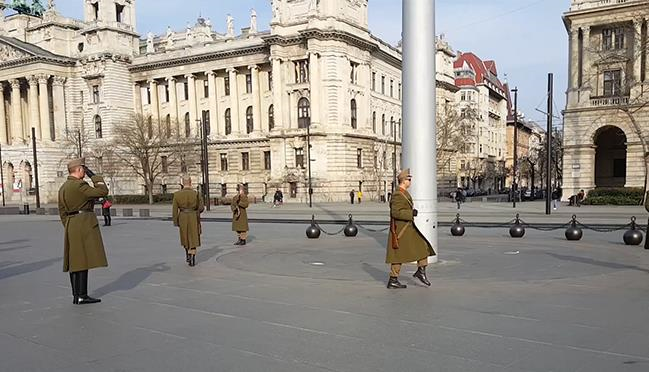 Dinner that evening was at the Hilton Budapest hotel with wonderful views over the city from the Panorama restaurant.
Day 3
Today started with a fascinating tour of the Hungarian State Opera House and we learnt about the history of this iconic building. Emperor Franz Josef of Austria-Hungary financed the construction and stipulated that that it was not to be bigger than his opera house in Vienna.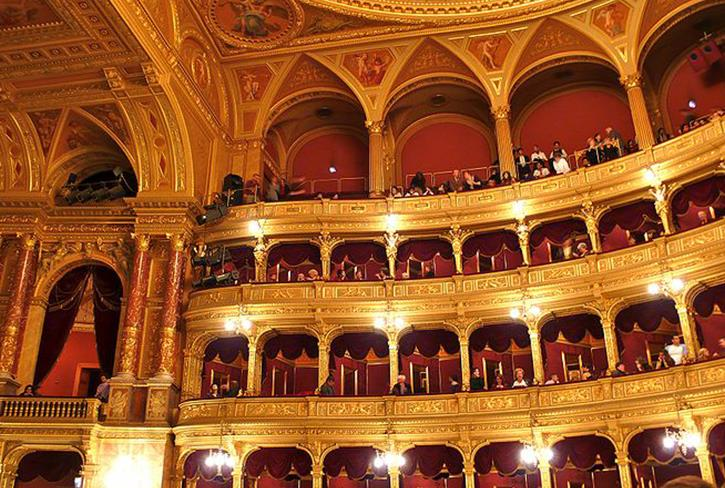 However, he clearly forgot to specify that it couldn't be more beautiful and it really is a spectacular building! The auditorium is decorated with more than 7kgs of gold and boasts some of the best acoustics in the world!
We continued on to the Great Market Hall – an ornate cast-iron building where the locals do their fresh food shopping.
After a spot of retail therapy we moved on to the Várkert Bazar's Conference Center and courtyard, to see two very unique outdoor performance spaces. During the summer groups can perform here for the many visitors to the Castle District.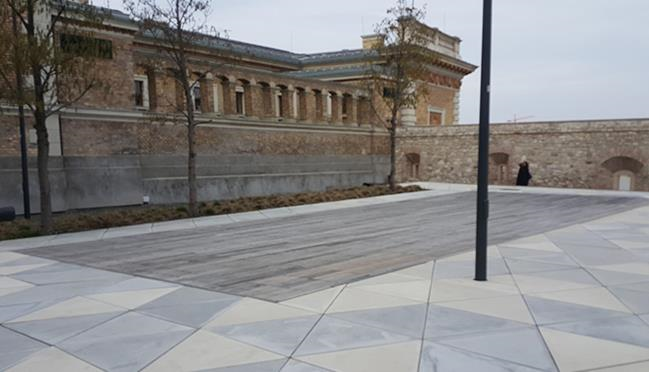 We then spent some time on Margaret Island – a leafy island in the middle of the Danube which is home to some lovely spa hotels. This is a popular spot for the more active budapesti, who make use of the outdoor swimming pools and 5k running track.
We weren't feeling quite that energetic and so instead headed back to the hotel, to get ready for that evening's dinner. That evening we dined at the world-famous Gundel restaurant. We were in good company, as previous guests include HRH Queen Elizabeth II and Sir Alex Ferguson!
Day 4
With our suitcases packed we departed for our excursion into the Hungarian countryside. At the Lazar Equestrian Park we had the opportunity to watch a traditional Hungarian horse show. This was followed by a rustic lunch which included a huge bowl of delicious goulash, accompanied by music from an authentic gypsy folk band.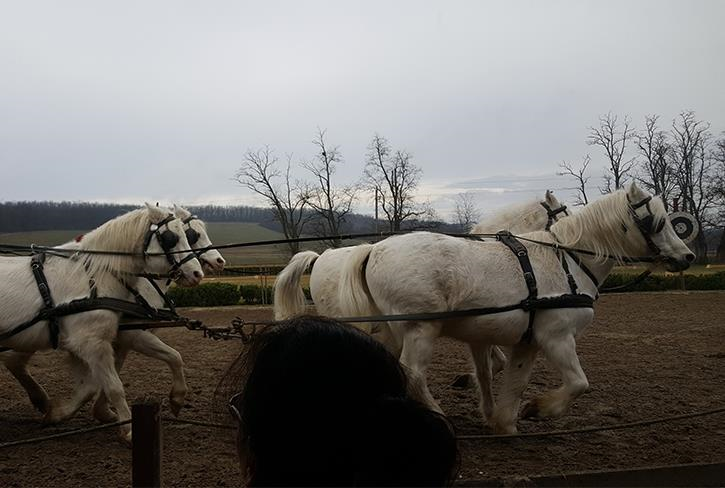 We then visited the Gödöllő Palace – the beautifully restored favourite residence of Queen Elisabeth. Much loved by the Hungarian people she was the wife of Emperor Franz Josef who was tragically murdered in Geneva in 1898. There is a large concert hall at the palace which ensembles can use for performances.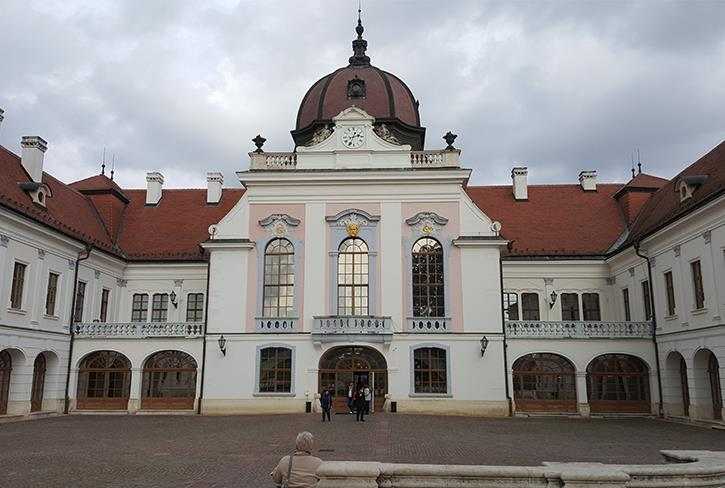 Sadly, this was our last port of call before bidding our farewells to this beautiful city. And for those wondering, after some wonderful sightseeing opportunities and around 20,000 calories, I think I am a Buda person at heart!
If you're interested in taking your ensemble to Budapest, why not contact Ally or Delphine to find out more?