One of Europe's greatest musical cities offers some incredible performance opportunities!
Budapest has had a rich and varied musical history, and is especially well known for its opera. Famous composers including Franz Liszt, Erno Dohnányi, Zoltán Kodály and Béla Bartók all launched their careers here. During your visit to Hungary, your group will have the opportunity to perform in some fantastic venues, including the stunning neoclassical basilica of St Stephen's Cathedral and the famous St Matthias Church.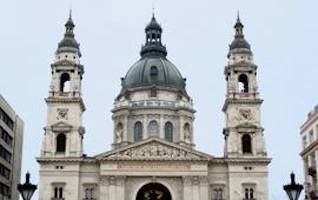 View
more
+
St Stephen's Basilica
St Stephen's Basilica is the largest church in the city, andtook 55 years to build. The church commemorates the...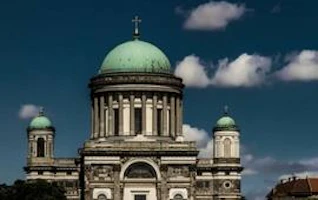 View
more
+
Esztergom Dom
Esztergom was once Hungary's capital and is situated on the border with Slovakia. The basilica, the tallest building in...
4 days, 3 nights
Prices from £589 pp
Tour price includes:
4 nights' half-board accommodation
Return executive coach travel (TV/video/WC/seatbelts) with feeder/relief drivers
Return ferry/Eurotunnel crossings
Free staff place ratio 1:8
Detailed information pack
Arrangement of 3 concerts including publicity and advertising
Comprehensive travel & medical insurance
Itinerary planning service
Motorway tolls and taxes
VAT
Morning Summary
Afternoon Summary
Evening Summary

Day 1

Late morning depart for coach journey

Ferry crossing to Calais

Rest break and swap drivers for the overnight journey

Day 2

Travel to Budapest

Arrive at the hotel late afternoon - check in

Time to rehearse after your evening meal

Day 3

Walking tour around the city's main sights (Heroes Square, Fisherman's Bastion)

Visit the State Opera

Concert at St Matthias church (choir only)

Folk evening in a local restaurant

Day 4

Day to visit the Danube Bend, Estergom, Visegrad and Szentendre

Open-air concert in Szentendre town square

Evening at the opera (subject to availability)

Day 5

Visit the Parliament building

Head to Margitsziget Island in the middle of the Danube

Concert at St Stephen's Cathedral before farewell meal

Day 6

Free time early morning for last-minute shopping

Depart after lunch for return journey

Overnight journey

Day 7

Rest stop and swap drivers

Channel crossing via ferry/Eurotunnel

Arrive home
The hotel was great, the excursions were brilliant and the coach drivers were excellent. Our students had an amazing time. – Outwood Grange Academy
Recommended Accommodation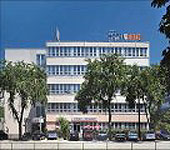 Hotel Eben
The 3* Hotel Eben offers good value accommodation in an ideal location close to the centre. This warm and friendly hotel is ideal for school groups, with a management who are completely understanding of the needs of youth groups. Students are accommodated in multi-bedded rooms, with the accompanying staff in…
Read more
Other Accommodation Options