Visit Europe's capital of Classical music and perform in a number of magnificent venues!
The city of Vienna is known as the 'capital of Classical music' and has been the home of some of the most famous composers of all time, including Mozart, Beethoven,Haydn, Brahms, Mahler and Bruckner. Vienna is an amazing city which combines music, arts and history. Your ensemble will be able to perform in magnificent venues such as Schonbrunn Castle, Eszterhazy Palace and St Stephen's Dom, as well as participate in annual festivals.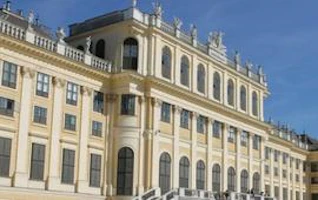 View
more
+
Schönbrunn Palace
The palace is located outside Vienna and is one of the most important cultural monuments in the country. Your ensemble will...
View
more
+
St. Stephen's Cathedral
St. Stephen's Cathedral is Austria's most remarkable Gothic building. Severely damaged during the final days of WW11 it was...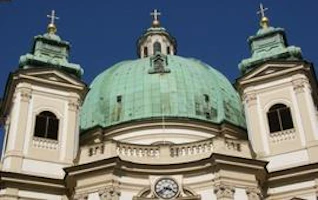 View
more
+
St. Peter's Church
The most lavishly-decorated Baroque church in Vienna, St. Peter's Church or Peterskirche as it is known in German, welcomes...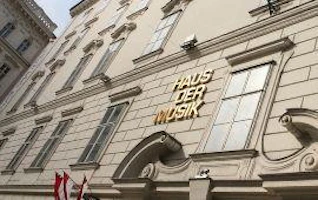 View
more
+
Haus der Musik
At the Haus der Musik, your ensemble will perform in the courtyard of this museum of music, providing entertainment to the...
4 days, 3 nights
Prices from £625 pp
Tour price includes:
3 nights half board accommodation
Return flights and transfers inclusive of tax
Transfers to & from airport in Austria
Transfers to & from venues
Free staff place ratio 1:10
Detailed information pack
2 concert arrangements including publicity and advertising
A service of a bilingual music coordinator
Comprehensive travel and medical insurance
Itinerary planning service
VAT
Morning Summary
Afternoon Summary
Evening Summary

Day 1

Fly to Vienna and transfer to your accommodation.

Guided tour of Vienna

After your evening meal, time to rehearse at the accommodation (fee may apply).

Day 2

Visit the Haus der Musik museum

Afternoon concert at the Haus der Musik.

After your evening, time to visit the Prater Amusement park with its giant ferris wheel.

Day 3

Depart to visit the Schonbrunn Palace. Guided tour of the palace.

Afternoon concert at the palace (outdoor)

Return to Vienna. Farewell dinner at your accommodation.

Day 4

Morning at leisure. Possibility to visit the local daily market of Nachmarkt.

Transfer and fly back home.
Prague is an excellent city for school groups. Cultured, vibrant and the audiences are fabulous. – Chelmsford County High School for Girls
Recommended Accommodation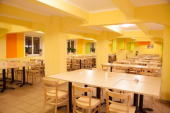 a&o Wien Hauptbahnhof
The A&O Hostel Wien Hauptbahnhof opened in March 2013 and offers 301 modern rooms. Students will usually be accommodated in 4-6 bedded rooms and staff in twins, all of which are en-suite. Other facilities include a bar, 24 hour Internet, billiards, table football and teachers' lounge…
Read more
Other Accommodation Options