You may have seen that we recently started offering school watersports tours . But why should you consider one for your students?
Give less 'sporty' students the chance to try something different
We all know that a great challenge continues to confront us – how to get everyone moving more, especially the younger generation for whom there is still time to establish healthy habits and lifestyles.
Of course, some children are lucky enough to already have a passion for sport and so they already have a head start when it comes to establishing lifelong healthy habits.
But some children, for whatever reason, do struggle to be enthusiastic about sport. And it's those children that can easily slip through the net, despite arguably being the ones that need the most encouragement.
What can we do as educators to encourage those that are less 'sporty' to enjoy sports and activity? Well, why not get them to try something different?
Take, for example, our watersports tours . The chances are that most, if not all of your students, will have never tried these sports. And even if they have, they're unlikely to practise them every week. And this makes them a great leveller, giving the less 'sporty' kids the same opportunity to enjoy and excel.
Make your students challenge themselves
On a school watersports tour, all the students will have the opportunity to try something that will really challenge them and when they do well their confidence will receive a massive boost.
Improve teamworking skills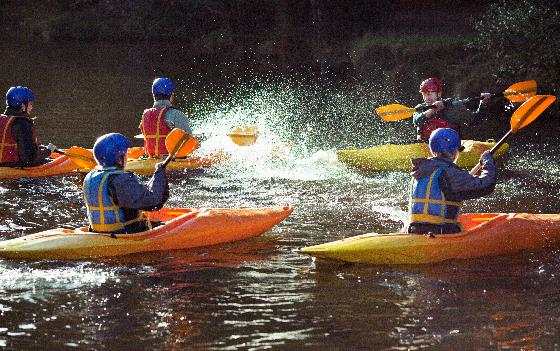 Watersports tours are also great for teamwork and teambuilding. For example, your students may kayak in pairs – in this case they'll need to work together to avoid capsizing!
Form stronger bonds
And the thrill of watersports , when experienced with others, can help to form stronger bonds that then translate back into the school environment. And this could perhaps lead to those less 'sporty' students experiencing less anxiety about taking part in more traditional sports back at school.
Enjoy an 'adventure'
School watersports tours may also be regarded more as an 'adventure' than a sport, which could make them more attractive for kids who have been turned off 'sport'.
Encourage their interest in the Great Outdoors
A watersports tour could also ignite a passion in some of your students for the Great Outdoors, which opens up a whole new world of sports and activities for them to try, whether that's simply going for more walks in the countryside or trying out any number of adventure sports.
Give your students a great incentive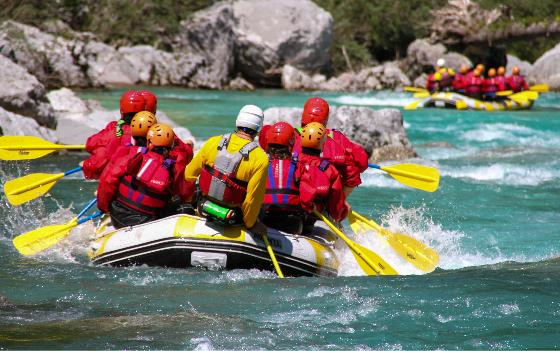 A watersports tour makes a great choice for an Enrichment Week/Activities Week school tour, or even as an end-of-term treat!
Offering your students such an exciting opportunity could be a great incentive for many students and you may even find it encourages better attendance and behaviour throughout the year with students keen to take part.
Raise the profile of your department and school
Your provision of such an exciting tour, designed to give all students the opportunity to enjoy an outdoor activity with their peers, regardless of their previous sporting 'ability', will certainly raise your department's profile within the school. It could even raise the profile of the school within the local community, which may in turn increase student applications!
Ready to start planning your school watersports tour?
Please don't hesitate to contact us for further information or to request your tailor-made quote .