Suitable for:
[Cricket](http://www.halsbury.com/sport/cricket/school-cricket-tour-to-barbados_tour/)
[Multisport](http://www.halsbury.com/sport/multi-sport/school-multisport-tour-to-barbados_tour/)
Who wouldn't want to visit the beautiful Caribbean country of Barbados ? This small island (measuring just 21 miles in length and 14 miles in width) is famous for its turquoise waters, white sandy beaches and love of sport!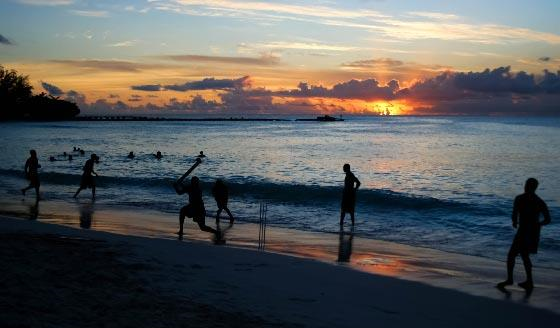 Like the rest of the West Indies, cricket is a way of life here and many Barbadians follow the sport religiously. In fact, you'll find it being played everywhere you look, from magnificent grounds like the famous Kensington Oval, to the pristine beaches.
There's usually a good number of Barbadian players in the West Indies team and the island has produced a number of greats, including Sir Garfield Sobers, Sir Frank Worrell and Sir Clyde Walcott, to name just a few.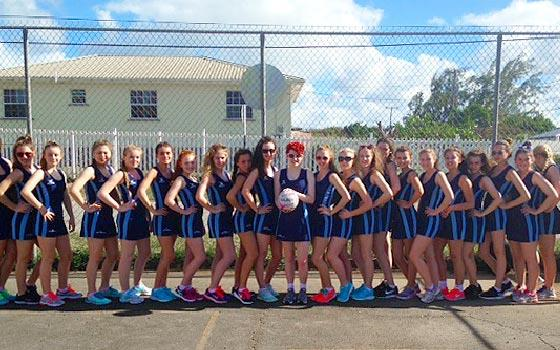 But it's not all about cricket here. As part of the Commonwealth, netball is played to a good level in Barbados, where it's a very popular sport among women. In fact, the national team is currently ranked 10th in the world – so we'll certainly be able to find local opposition of a suitable level for your team to take on.
And so, with this level of enthusiasm for sport, you can see why Barbados makes an excellent choice for a multisport tour. After all, if you're planning on travelling to such an incredible destination, it seems only fair to open it up to as many students as possible, right?
Your tour to Barbados won't just be about the sporting fixtures. Your group will also have the opportunity to enjoy some of the amazing activities available on the island. For example, you could relax on a catamaran cruise, or test your mettle with an aerial zipline experience.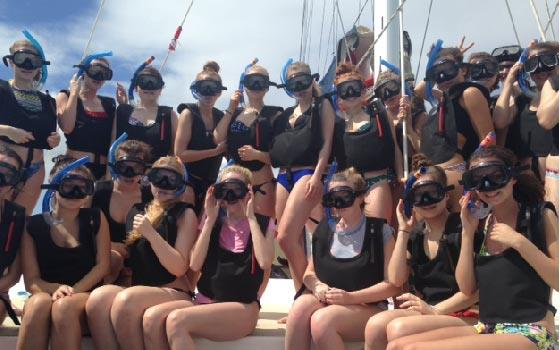 And you can't come all this way to the famous beach paradise of Barbados and not spend some time enjoying the sandy stuff! We can arrange for you to visit an adventure beach with an ocean trampoline, iceberg climb and slide, and even snorkel tours – perfect for your energetic group!
Barbados is a year-round destination with outdoor activities possible throughout the year, although the best time to visit is during the dry season, which runs from December to May.
And English is the official language here, so you won't have anything to worry about in terms of language barriers!
So, what are you waiting for? Contact us today for more information on school sports tours to Barbados , or to request your tailor-made quote .