Our Head of Sports Tours Kate recently returned from Germany, where she visited Borussia Dortmund , one of the clubs we offer pro-training football tours to. Here she tells us what she thought:
With Borussia Dortmund (BVB) sitting close to the top of the Bundesliga and the recent pitch refurbishment at the BVB Evonik Centre, this was the perfect opportunity to head over to see first-hand what our groups can expect from their training package at BVB Dortmund!
Everything at Dortmund is close by, with the accommodation just a short drive from the training facilities, which are in the shadow of the Signal Iduna Park.
With excellent professional coaching on offer from the BVB academy coaches, access to world-class facilities, local clubs eager to host touring teams and the opportunity to watch live Bundesliga action at some of the most passionate grounds in Europe, what more could you want from a school football tour?
Dortmund is a great base for a school football tour! It's a city with football at its heart and provides a wonderful experience of German football culture and training methodology (one proved to be successful by the incredible successes of the national team!).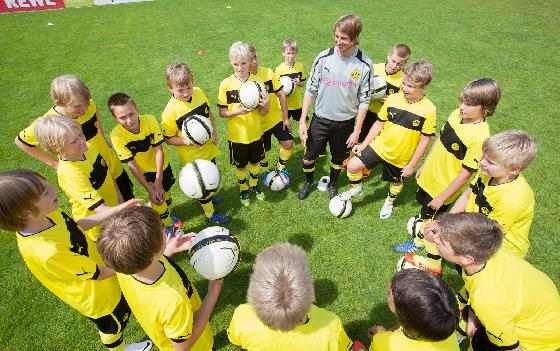 For those reasons, it's actually quite appropriate that Dortmund was chosen as the site of the German Football Museum, another excellent reason to visit in itself!
Did you visit any of the sights, or take part in any of the activities that school groups are able to?
We were fortunate enough to watch a live Bundelisga game as BVB Dortmund took on Bayer 04 Leverkusen at home. The atmosphere was great and so was the game, finishing 3-2 to the home team, which was a welcome victory for BVB's campaign to win the Bundesliga. This would be a brilliant addition to any tour!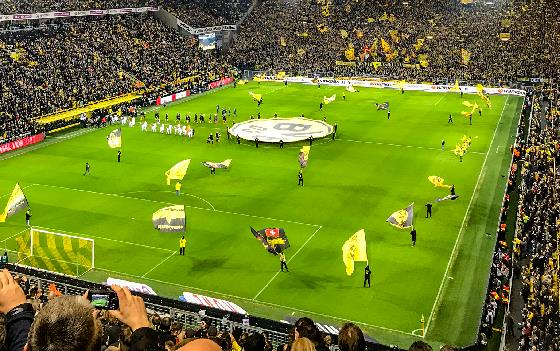 We also visited the German National Football Museum which was interactive and engaging and would be a great visit option for groups. But be aware, you will be reminded every step of the way that the German national team is one of the best in the world!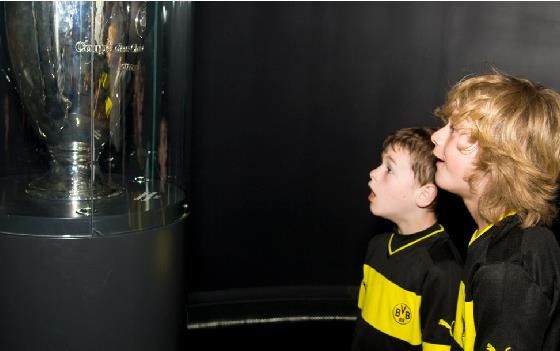 Where did you stay?
We stayed in the same accommodation in which our groups stay - the A&O Dortmund, which is a great base just a short walk from the train station, where you can catch a direct train to Westfalenstadion.
You can access the city shops and restaurants easily, and the hostel is very practical, offering great communal spaces for groups.
Why do you think Borussia Dortmund is a good choice for a [school football tour abroad](http://halsbury.com/sport/football/#2) ?
Dortmund is great tour choice as it's accessible by coach and air, and therefore caters for different budgets.
The professional training from BVB academy coaches would be a brilliant additional to any PE programming in your school year.
With every success and failure your team experiences within the fun environment of this tour will help them to become more resilient. They'll learn to never give up and they'll learn how to overcome adversity, both as a team, and as individuals, all within a relaxed, supportive environment.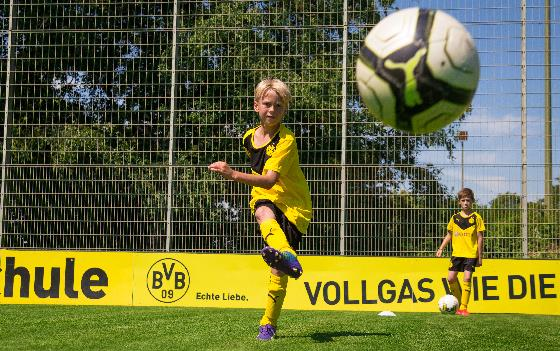 Ready to start planning your school football tour to Borussia Dortmund ?
Please don't hesitate to contact Kate for further information or to request your tailor-made quote !