Kate, our Head of Sports Tours, has just returned from Madrid, where she visited two of our pro-training football destinations, Real Madrid and Atletico Madrid . Here, she tells us what she thought:
Why did you go to Madrid?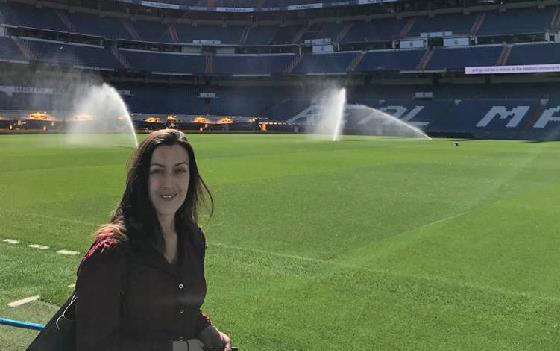 When we had the chance to travel out and see first-hand our most popular destination for professional football coaching , we were very excited and not to be disappointed!
Madrid is an excellent base for any school football tour and offers access to training at two of Europe's biggest clubs - Real Madrid

and Atletico Madrid . What more could you need?
What were your impressions of Madrid?
Both the Ciudad Deportivo facilities at Atletico and Real Madrid were world class.
And the accommodation options are great, located as they are in either central Madrid or close to the training centres. They all offer an ideal base in terms of travelling around – which is exactly what you want when you're on a school football tour .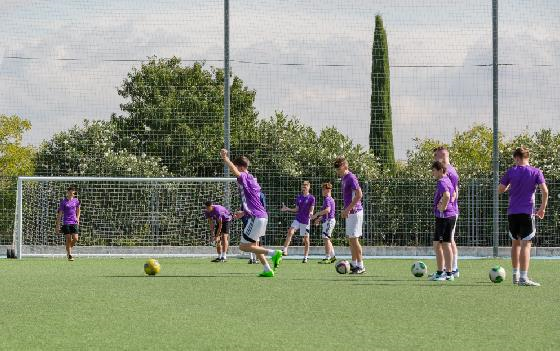 Having access to academy coaches from two of Europe's leading football teams is a once-in-a-lifetime opportunity and one that's not to be missed.
Plus, you never know who you may bump into, so keep the eyes peeled! In fact, at Atletico the first team really could be training just around the corner.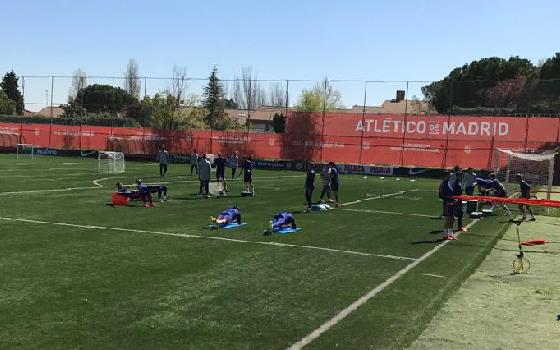 Did you visit any of the sights, or take part in any of the activities that school groups are able to?
We enjoyed a fantastic tour of the Santiago Bernabéu. Sadly, we were there during the international break, so we didn't get the chance to catch a live game.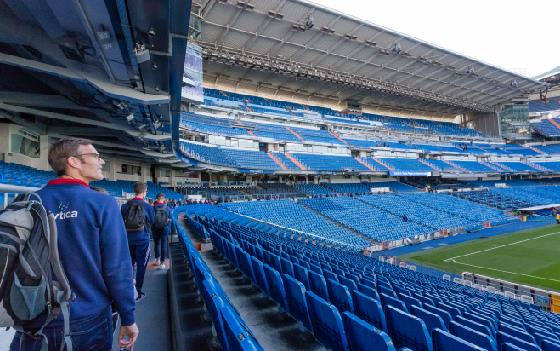 However, having visited before, I can vouch for the brilliant atmosphere on a match day. And we did get to tour the stadium museum – you'd struggle to find that amount of silverware in any other stadium museum!
And, of course, Madrid's city centre was lovely and there's plenty of opportunity for some R&R and shopping when you're not on the pitch.
Where did you stay?
We visited a good selection of accommodation options in and around Madrid.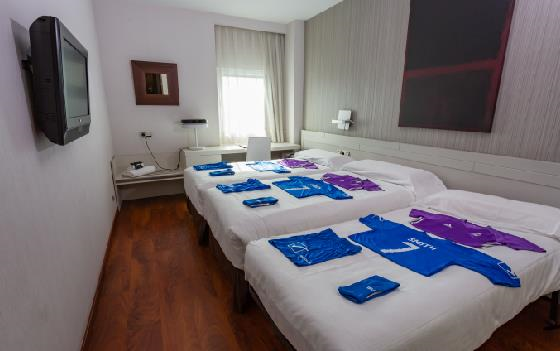 The Hotel Amura provides an excellent base for sports groups due to its proximity to the training facilities. It's a really welcoming hotel, providing great group buffets, and the rooms are spacious and modern.
We also visited the Hotel Se Futbol, the Spanish national team's hotel, which was packed full of football memorabilia and is located on the site of the national training facilities. It even boasts a view of the pitches and the Spanish National Football Team's Museum.
If you would prefer to stay somewhere a little more central, then there are a great range of boutique and modern hostels in the city centre!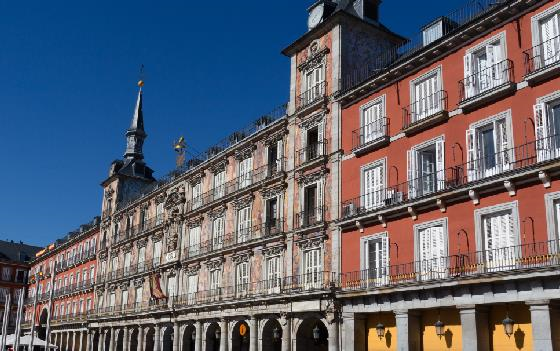 With easy access to shops, cafes and restaurants, these would be great options for groups wanting to explore the vibrancy of Madrid and feel immersed in the local culture, as well as the football.
Why do you think Madrid is a good choice for a school football tour?
This is a brilliant trip to inspire and incentivise your pupils!
It offers a once-in-a-lifetime opportunity and a great platform to not only improve your students' football skills but also to help contribute toward encouraging a healthy lifestyle, build resilience and improve team work.
Please don't hesitate to contact us for further information or to request your tailor-made quote .