Where did you go and why did you go there?
I spent 3 nights in Madrid . This was primarily in order for me to inspect some of our hotels in the city, although I was also fortunate enough to join one of our groups on their basketball tour there.
I was able to meet some of our suppliers in Madrid, as well as accompany the group on some of the excursions and get to enjoy the experience with them.
What were your impressions of the destination?
This was my first time in Madrid and the city was just beautiful, with all the art, sculptures, water fountains and charming cobbled streets. The city is very vibrant with plenty of opportunities to experience the culture. I am looking forward to my next visit very much!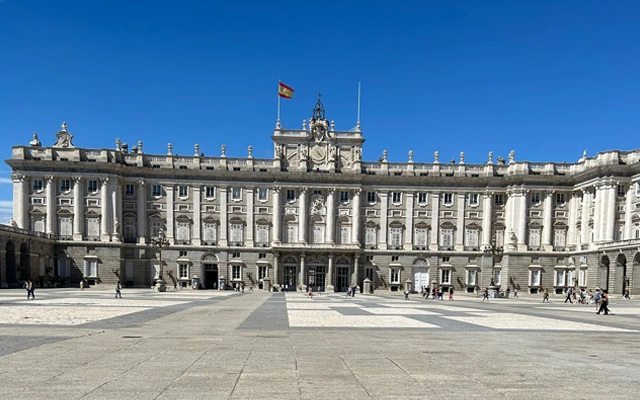 Did you visit any of the sights or take part in any activities?
I visited the Plaza Mayor with its many restaurants, bars and lively street entertainment, the Royal Palace, Plaza de Espana, Cibeles Fountains, Puerta de Alcala and El Retiro Park.
We also had the opportunity to enjoy a professional basketball game - Real Madrid vs Unicaji. It was a really good atmosphere and the students enjoyed it very much.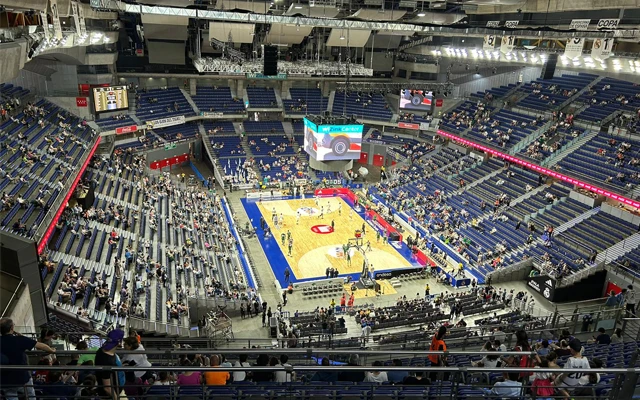 We also visited the Bernabéu Stadium. Currently, they are only offering a self-guided tour, as the stadium is undergoing some renovation which will take approximately 1-2 years to finish. The students enjoyed the tour very much. It is a very impressive stadium and once it's all finished it will be the capital's premier stadium for various events, not just Real Madrid football matches. They will also have a basketball court and have the capacity to host music events.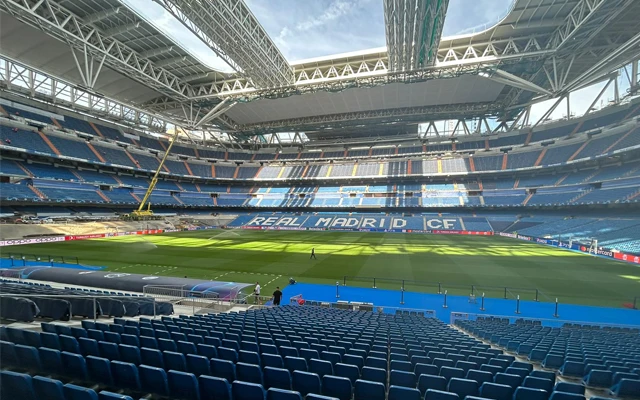 The group played two friendly basketball fixtures and had training sessions with Real Madrid basketball coaches, as well as Movistar Academy coaches. The school had a boys and girls team which they play back home and wanted to experience different styles of coaching and play the local teams.
Did you stay in or inspect any hotels? What were your impressions?
I inspected the Hat hostel which is located very centrally and caters well for groups. They have a mixture of 4/6-bed ensuite dorms across 5 floors. There is a roof garden where you can enjoy lunch and dinner in the summer. I thought the hostel was very nice and offered plenty of room for groups to be together.
I also visited the 007 Venture Hostel which the group were staying in while we were in Madrid. This is also well situated in the city, and is within easy walking distance of shops and restaurants.
Now you've visited this location, why do you think it's a good destination for a school sports tour?
Madrid has lots to offer sports groups, with its offering for football and basketball being particularly strong. It also offers plenty of cross-curricular opportunities too, as there's so much art, culture and history to explore here. Plus, you're pretty much guaranteed sunshine!
Feeling inspired?
Please don't hesitate to contact us for further information or to request your tailor-made quote.