Here's how we can help make your tour an unforgettable sporting experience.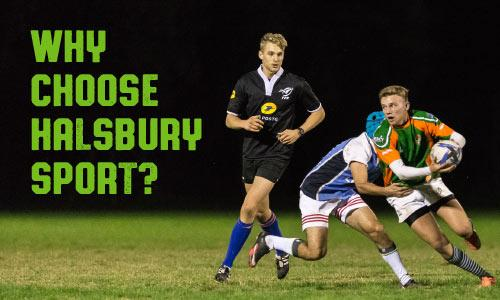 When you decide to arrange a school sports tour, it's because you want your students to enjoy an unforgettable sporting experience. That's what we're here for.
We'll work closely with you to tailor-make a school sports tour that will leave a lasting impression on your young sportsmen and women.
When you choose us, you:
Choose Choice
Your team is unique and has completely different requirements from any other team. You need a choice of suitable destinations, tour types, training facilities and local opposition.
We're an experienced team that has longstanding relationships with all our suppliers. This means we have the ability to tailor-make your school sports tour to meet your requirements and expectations.
Choose Peace of Mind
You need to be certain that your tour will be organised the way you want it and that you are completely protected. When you book with us, you book with a specialist sports tour division within the larger Halsbury Travel, which has more than 35 years' experience in school and group travel.
We're also fully accredited, which means that you're financially protected. Our air tours are all ATOL protected (ATOL 5079) and we're also a member of the Association of British Travel Agents (ABTA) and the School Travel Forum (STF).
We've been awarded the Learning Outside the Classroom Quality Badge too!
You also need to know that you will not be alone in the unlikely event of something going wrong. We'll provide you with 24-hour support throughout your tour, to make sure that it runs smoothly and you can all relax and enjoy your tour!
Choose Affordability
You'll want to make sure all those who want to go on your tour are able to. Our longstanding relationship with our suppliers means that we offer very competitive prices.
We also have a very special loyalty scheme that could see you and your colleagues save your school thousands on future tours!
Choose Experience
You need to be sure that the person advising you understands your requirements and has the knowledge to properly inform you of the choices available to you.
All ofus know from first-hand experience what makes a successful sports tour. Between us, we have many years' experience in arranging school and group sports tours. We also share a passionate belief that sport enriches the lives of young people.
We form a specialist sports division within the larger Halsbury Travel, which has been organising school and group tours for over 35 years. We'll work closely with you to make sure that you enjoy the best tour experience possible!