Here's why you should consider using a specialist tour operator for your school sports tour.
Fantastically well-organised trip from Halsbury. Coaching for both football and netball was to a high standard. All 72 students enjoyed the trip and said they would go again should the trip be offered to them. I would recommend this travel company and trip to any teacher. Bradfield School
So, you've decided to run a school sports tour. Now you need to decide whether you're going to arrange it yourself or use a tour operator.
And, if you choose a tour operator, should you go for one that deals with general group travel or a specialist school tour operator?
Well, we know we may be a little biased. But we were originally created by a teacher who wanted to provide others with a specialised service that would make arranging school trips easier because it would focus on their unique requirements.
So, apart from understanding the specific challenges facing teachers when arranging a trip, and supporting them through that process, what are the other reasons to book with a specialist school tour operator, like Halsbury?
Greater protection
Firstly, if something were to go wrong with the tour, and you had made all the arrangements yourself, your school/employer would ultimately be held responsible.
Booking with a school tour operator means that they assume that responsibility - which is a weight off of your shoulders.
But you do need to choose your tour operator carefully, to ensure that they are fully accredited.
Take Halsbury as an example. We are ABTA bonded, which offers you full financial protection – and all our flight packages are ATOL protected too.
We're also a member of ABTOT.
The Association of Bonded Travel Organisers Trust Limited (ABTOT) provides financial protection under The Package Travel and Linked Travel Arrangements Regulations 2018 for Halsbury Travel (5493), and in the event of their insolvency, protection is provided for:
• Non-flight packages
ABTOT cover provides for a refund in the event you have not yet travelled or repatriation if transportation was included in your package. Please note that bookings made outside the UK are only protected by ABTOT when purchased directly with Halsbury Travel.
In the unlikely event that you require assistance whilst abroad due to our financial failure, please call our 24/7 helpline on 01702 811397 and advise you are a customer of an ABTOT protected travel company.
You can access The Package Travel and Linked Travel Arrangements Regulations 2018 here: https://www.legislation.gov.uk/uksi/2018/634/contents/made
You can find out more about ABTOT here: https://www.abtot.com/
What should I look out for when choosing a school tour operator?
Tell me more about your accreditations!
Less stress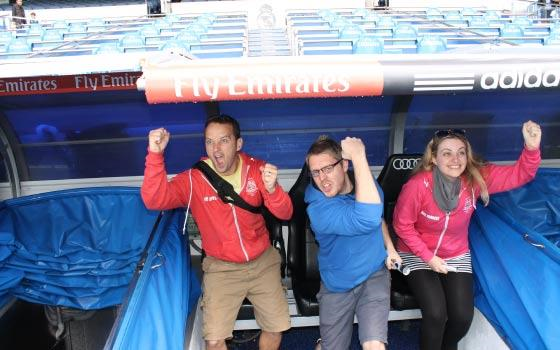 Knowing that your trip is financially protected is one less thing to worry about.
And booking your school sports tour through a specialist tour operator has other stress-reducing benefits too.
Firstly, they'll take on all the administrative tasks – leaving you free to get on with what you do best, teaching!
And if, like Halsbury, they are an Assured Member of the School Travel Forum and have in place an adequate Safety Management System, you won't need to spend so much time on areas like accommodation and transport when completing your risk assessment.
Find out more about our accreditations!
Access to facilities and fixtures that would be difficult to arrange independently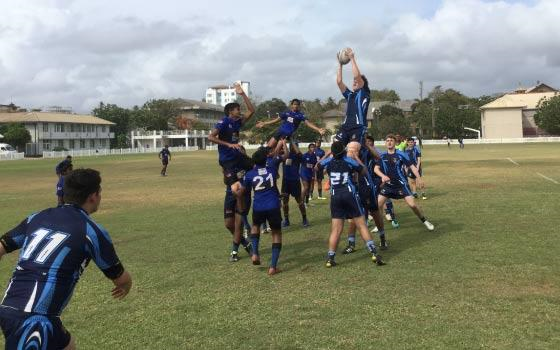 A well-established school tour operator, like Halsbury, will have longstanding relationships with local suppliers in all the destinations they offer.
This means that they'll know the options available and will be able to offer you access to facilities and fixtures that would be much more difficult to arrange independently, especially without the existence of such a relationship.
Plus, you won't have to worry about that tricky language barrier! Here at Halsbury, many of our staff are multilingual, so we can communicate with our local suppliers in their native language – avoiding the issues caused when things get lost in translation!
For further information on the facilities and fixtures available in your chosen destination, please don't hesitate to contact us.
Receive expert advice on getting the most out of your tour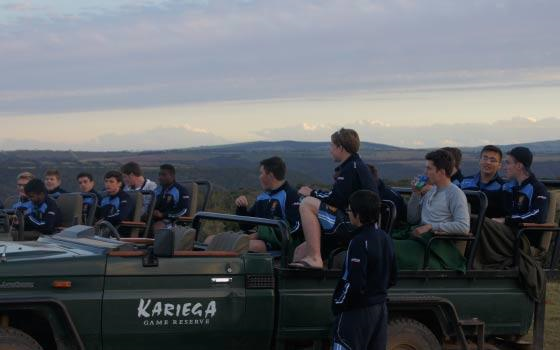 School tour operators spend all day every day planning school trips. And a well-established tour operator will have been doing so for a good number of years (at Halsbury we've been arranging school trips for over 35 years).
They'll have a good understanding of everything that needs to be considered when planning a tour and should be able to expertly guide you through the process.
They should know the destinations they offer incredibly well, so they can advise you as to whether the options available there will actually meet your group's requirements.
And they should be able to give you tips on getting more out of your trip, whether it's with the addition of a particular activity, or some tips on nearby facilities you could access.
Contact us now for advice on your next tour
Enjoy expert support throughout the process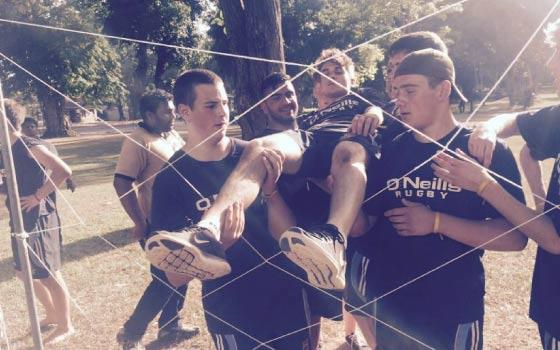 Perhaps the greatest benefit to arranging a school sports tour through a specialist operator is the support that it will provide you with.
You can draw on the operator's experience and knowledge to ensure that your tour will meet the objectives you set, and that all the details will suit your group's unique requirements.
And they should guide you through the process, providing you with any advice you require, when you require it. Their support throughout the planning process should lighten your workload and reduce your stress levels, leaving you free to get on with what you do best – teaching!
Plus, a good tour operator will provide you with a 24-hour telephone number that you can call when on tour, should you encounter any difficulties or require any support.
Find out more about the support provided by Halsbury!
Value for money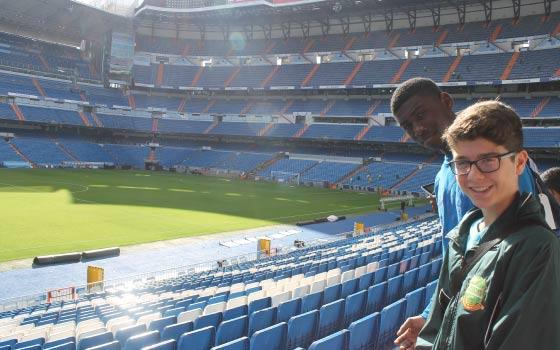 As we've mentioned, a good school tour operator should have longstanding relationships with local agents - which could mean they have access to better rates than you would as an individual trying to arrange the same thing.
You'll also have the added value of support and expert advice throughout the process.
Plus, as the school tour operator should take on all the administrative tasks involved in planning your tour (i.e. booking transport and accommodation, arranging fixtures, booking visits and activities etc.), your workload will be significantly reduced. As will your stress levels.
This, along with the extra protection you'll receive by booking with a reputable school tour operator like Halsbury, represents excellent value for money.
Sound good?
Contact us today to start planning your next tour!