Available Resources
Please use the following links to access your resource.
In order for your tour to go ahead, you'll need to convince parents to send their children on it. Here are some of our top tips.
Getting parents on board with your school sports tour can sometimes be quite a challenge, as for many it may be the first time their child has travelled abroad without them.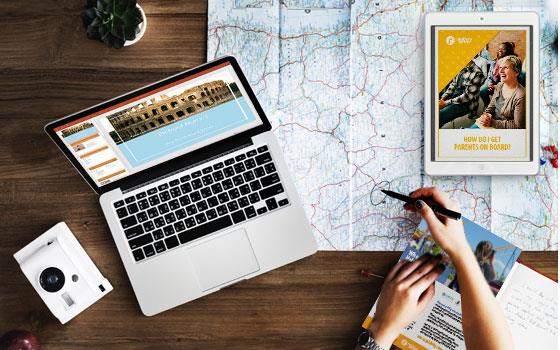 The first thing to do is to send them a letter to tell them that you will be running a tour.
It's then advisable to hold a parents' evening, or informational evening, where you can give them more information and address any concerns they may have.
One of the best, and easiest ways to do this, is to put together a PowerPoint presentation. You can also share this via email or through the school's website – especially handy if any parents couldn't make it to the parents' evening.
Here's what you'll need to address:
•Why should I send my child on a school sports tour?
Perhaps seen as an added 'extra' that can be quite expensive – make sure you point out the many benefits – sporting, educational and developmental!
•Where are you going and why?
Give information on the destination and the reasons it was chosen. Here, you may want to explain your objectives for the tour.
•How has the tour been arranged?
If you've used a tour company like Halsbury, parents will want more information on them – are they reliable? Are we financially protected? Will they keep our children safe?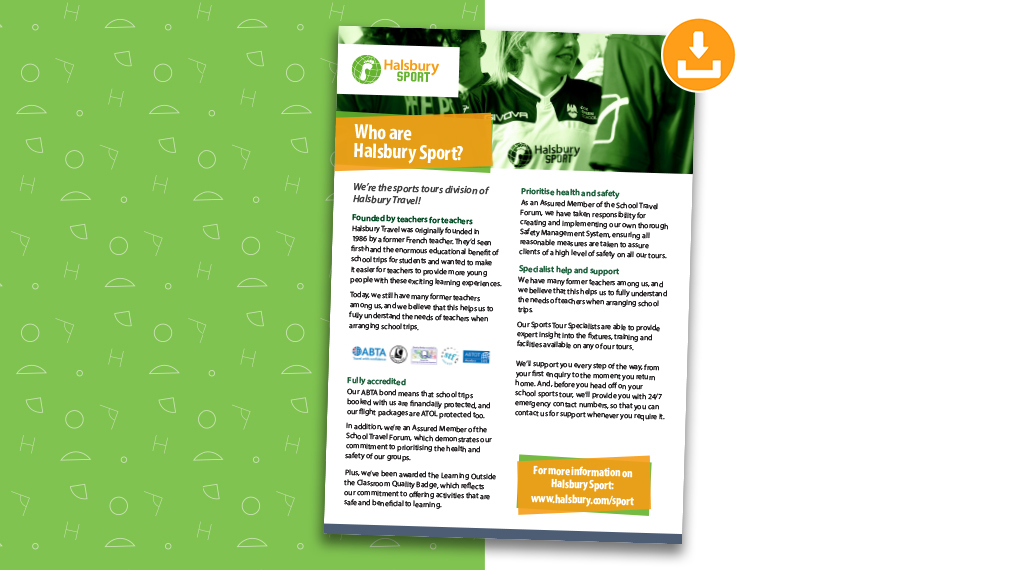 Please feel free to download this handout on Halsbury Sport.
And just let us know if you'd like us to attend your parents' evening to help you field these questions!
•Will my child's medical and dietary requirements be catered for?
Medical conditions and dietary requirements can be catered for – but make parents aware at this point that you will need this information from them as soon as possible.
And now is a good time to remind them to ensure their child has a valid GHIC/EHIC card – this can be obtained for free via the NHS website.
•How will I keep in touch with my child?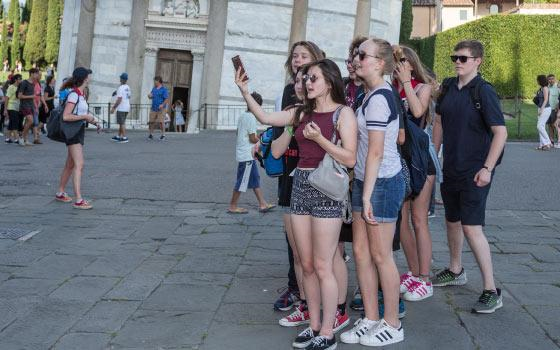 It's worth mentioning now what your policy will be re: mobile phones. And it's worth advising parents to check whether any roaming charges may apply. It may also be advisable to let parents know that mobile phones aren't usually covered by travel insurance.
If you're going to give them a number they can contact you on while you're abroad, let them know! But do set out the rules and expectations of use now – otherwise you could be letting yourself in for endless phone calls from nervous parents!
Why not create a social media account for the trip? Or if the school/department already has a Facebook or Twitter account, could you use it on the trip?
One great way to calm nervous parents is to keep them up-to-date with regular posts letting them know what you're up to and how the group is getting on. Remember to post lots of pictures of the students having fun!
For more advice, please see our guide to using social media on tour.
We hope that this has helped you to anticipate some of the main concerns that parents may have.
Please do contact us if we can be of any further assistance, including attending the parents' evening.