Here are our top tips on getting your school sports tour approved.
The first hoop to jump through when it comes to arranging a school sports tour is getting permission from the 'powers that be'.
The main concerns that you will need to address will be – what is the value of the tour, how will you ensure the safety of the students, and how reliable is your tour operator?
What is the value of the tour?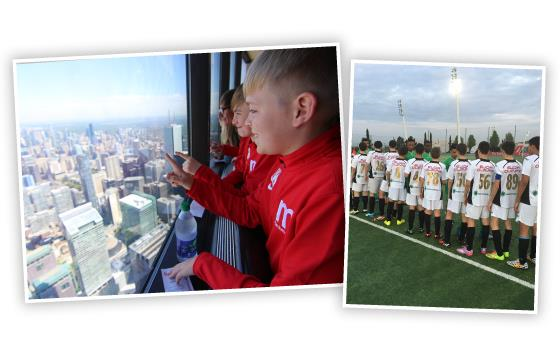 For a history teacher wanting to arrange a trip to the WW1 battlefields, explaining the value of your trip to the 'powers that be' is relatively straightforward.
Explaining the value of a school sports tour is not always so easy. However, there are loads of benefits for students and it's important to make a point of these.
Of course, when you run a school sports tour, you're not only potentially taking students off timetable, it's any accompanying staff too, which will mean cover needs arranging – and that, of course, costs money.
So, you can either ask everyone to give up even more of their own time and run the tour during the holidays, or you need to convince the 'powers that be' of the value of your tour.
The first thing you'll need to do is explain your objectives and how your chosen tour will help you to meet these.
Once you've explained the sporting benefits, you can move on to the other benefits of your sports tour.
One example of this could be that it will give students greater independence. For many, it may be the first time they've travelled abroad without their parents. They will need to take greater responsibility for themselves and their property.
And visiting another country will develop their intercultural understanding and broaden their horizons.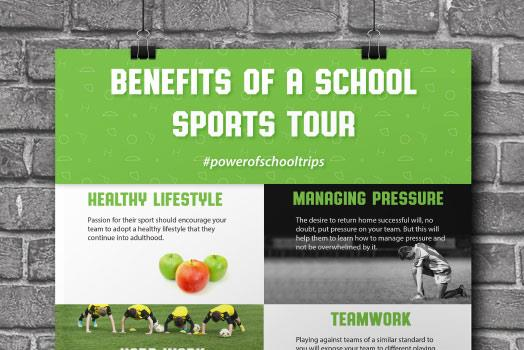 For more ideas, download our 'Benefits of School Sports Tours' poster!.
We've also put together a video explaining these added benefits and the #powerofschooltrips.
How will you ensure the safety of the students?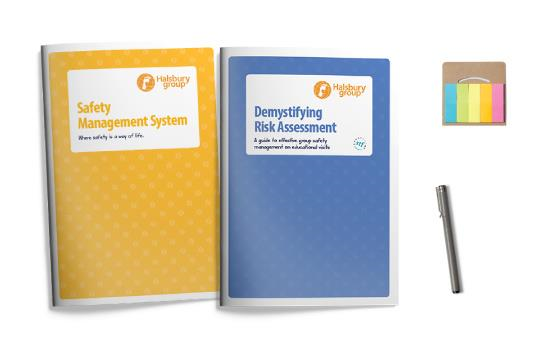 Before you travel, you'll need to complete a risk assessment, to identify and minimise the risks to students' health and safety.
As the needs of each group are different, and only you know their specific requirements, it is only you that can conduct the risk assessment.
However, booking through a reliable school tour operator, such as Halsbury Sport, that is fully accredited and has a thorough Safety Management System in place, should lighten your workload significantly, saving you time in areas like transport and accommodation.
As an Assured Member of the School Travel Forum, Halsbury has taken responsibility for the development and implementation of our own Safety Management System.
How reliable is the tour operator?
Finally, you'll need to reassure the 'powers that be' that you've chosen a reliable school tour operator.
You'll need to show that they are fully accredited, ensuring financial protection in the unlikely event that the operator goes bust.
And you'll need to show evidence that they are experienced and will prioritise the health and safety of your students.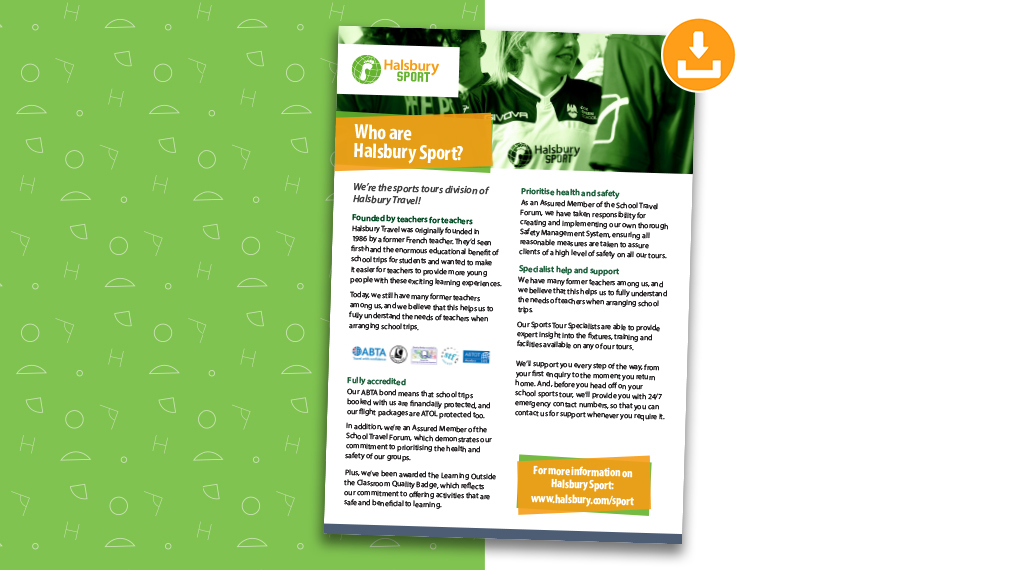 If you're travelling with Halsbury, you may like to download this handout which includes all the relevant information.
We hope this will help you to get your school trip approved. Of course, if you require any further information or advice, please don't hesitate to contact us.