Your guide to choosing the right resort for your group.
The School Travel Forum's Ski Survey 2017 ranks 'suitability for school groups' as the number one factor when you're choosing a resort for your school ski trip.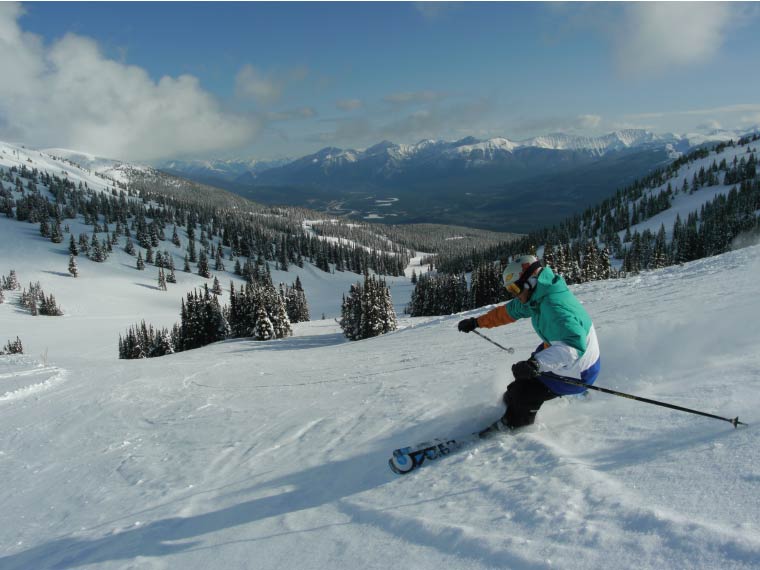 If your group are all experienced skiers, you might want to consider one of the larger resorts, or at least one that offers access to a large and varied ski area.
Check out our 'best for high mileage' page to see resorts with large ski areas.
However, you may have some beginners in your group – ask yourself whether they would benefit from drills on familiar piste to improve their technique. If the answer is yes, you'll need a resort with good nursery slopes and plenty of blue runs, to allow for natural progression.
Check out our 'best for beginners' page to see the resorts which offer great beginner areas and easy progression.
Ski school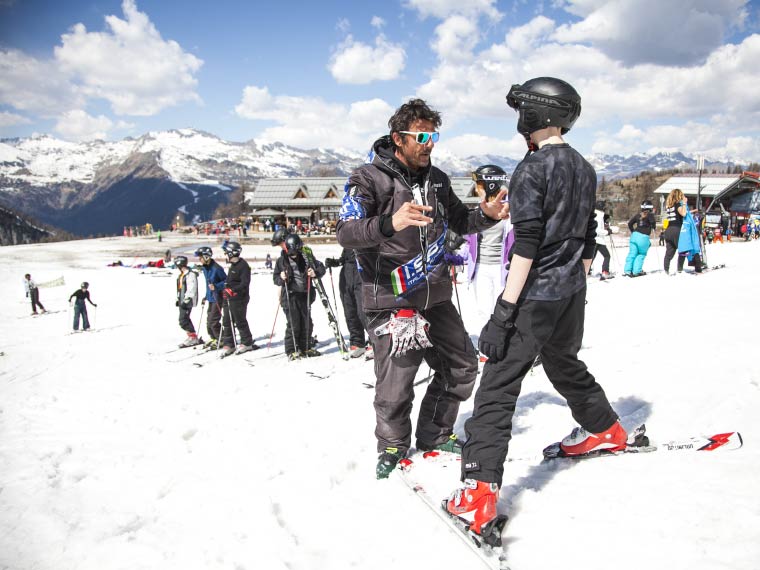 Even if your group are talented linguists, it's important to check that the ski school instructors speak English to a good level.
It's essential that your students understand their every word and instruction, to ensure they stay safe on the slopes.
The ski schools we work with all provide English-speaking instructors.
Transfer and journey times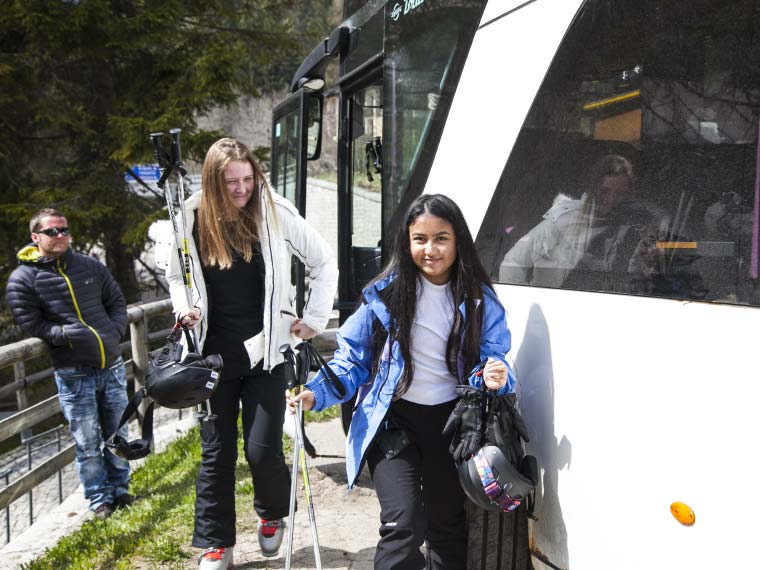 If you've decided to travel to your resort by coach, one very important factor to take into consideration is how accessible it is from Calais and how long the journey will take.
Equally, if you've chosen to fly, you'll want to check how accessible your resort is from the airport – the advantage of flying is that it's quicker, so you don't want to end up with an insanely long transfer the other end!
See our 'best for short transfer times' page to see which of our resorts offer the shortest transfers.
Snow reliability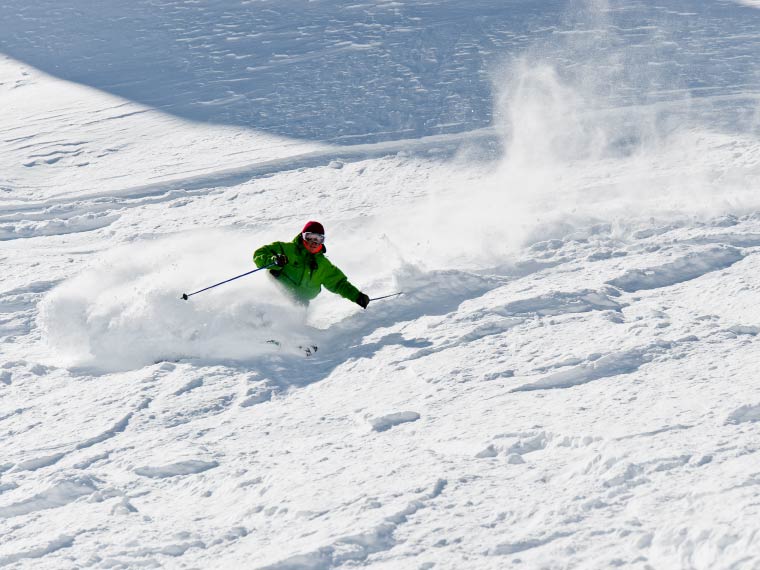 Obviously, you'll want some snow in your chosen resort! It's really worth taking into account snow records and the height of your resort, especially if you're planning on travelling later in the season.
And we can help you with any information or advice that you need.
Check out our 'best snow sure resorts' page to see which resorts are the best bet for plenty of snow!
Accommodation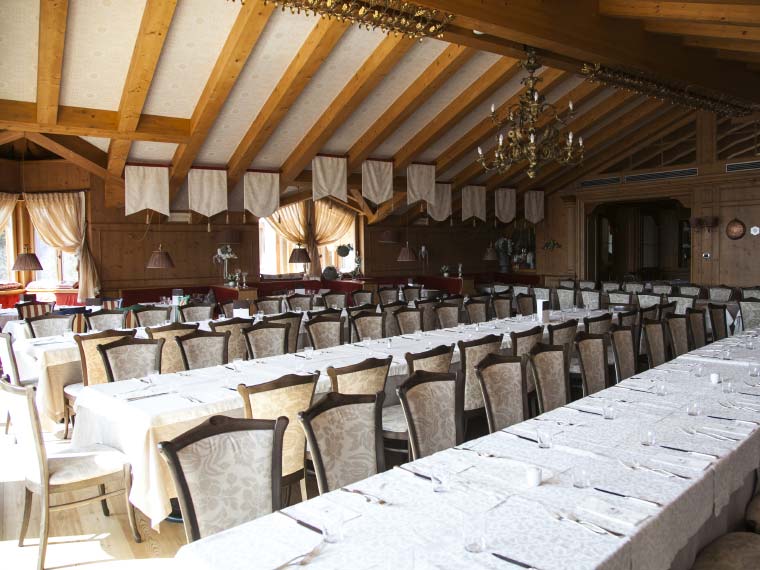 Your young skiers will need plenty of rest to handle the physical demands of skiing. So finding the right accommodation is paramount and an important consideration when choosing your resort.
You'll need to consider the type of location you want to stay in – do you want the convenience of piste-side accommodation?
Perhaps you'd rather be within safe walking distance of the resort centre, so that your group can go shopping, or walk to their evening entertainments.
Certainly, quiet villages are always a good bet for school groups – yes, you may be a little further than the action, but you should be guaranteed an uninterrupted night's sleep, and we can't begin to stress how important that is!
Other things to consider when choosing your accommodation are whether you're happy to be in a larger hotel with other guests, or if you'd rather book out a whole hotel for your group.
And you may also want to think about what facilities your accommodation will need – is it essential that there's a swimming pool etc. at the hotel?
Once you know what type of accommodation you need, you can use this factor to help you determine the suitability of the resort for you – and we can provide you with all the information and advice you require.
Evening activities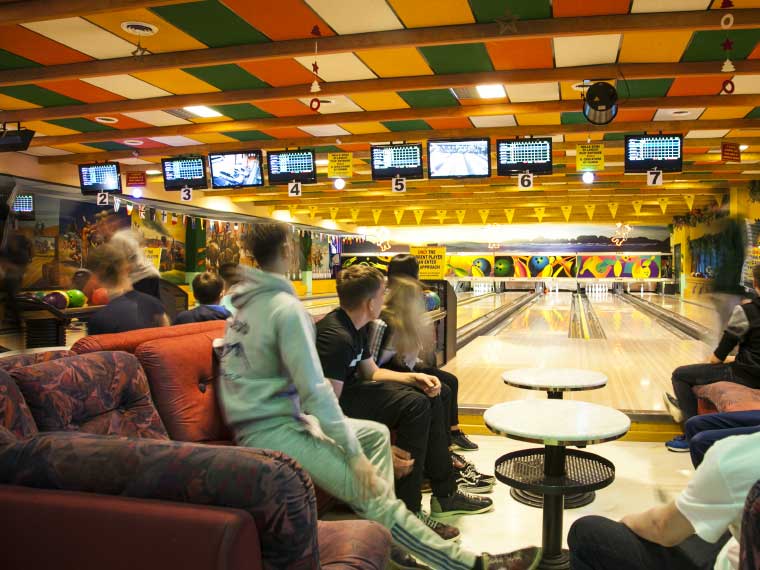 Unless you're going to canvas your colleagues to set the students plenty of homework to do over the week ('hang on, that's a good idea…!'), you're going to need to think about evening activities to occupy them when they're not skiing.
So it's worthwhile considering this when looking at the suitability of resorts for your group.
If your group are more adventurous, you might want a resort that offers them the opportunity to explore, perhaps on a snowshoe expedition.
And adrenaline junkies might enjoy snowtubing and riding alpine coasters.
Alternatively, you might think it better that your group spend the evenings winding down after the excitement of the day. Suitable activities for this might include swimming, bowling or ice skating.
Whatever activities you want to arrange for your students, it's worth factoring in the availability of these when looking at the suitability of resorts.
Check out our 'best for après-ski' page to see the resorts with the best variety of evening activities.
Quality of ski equipment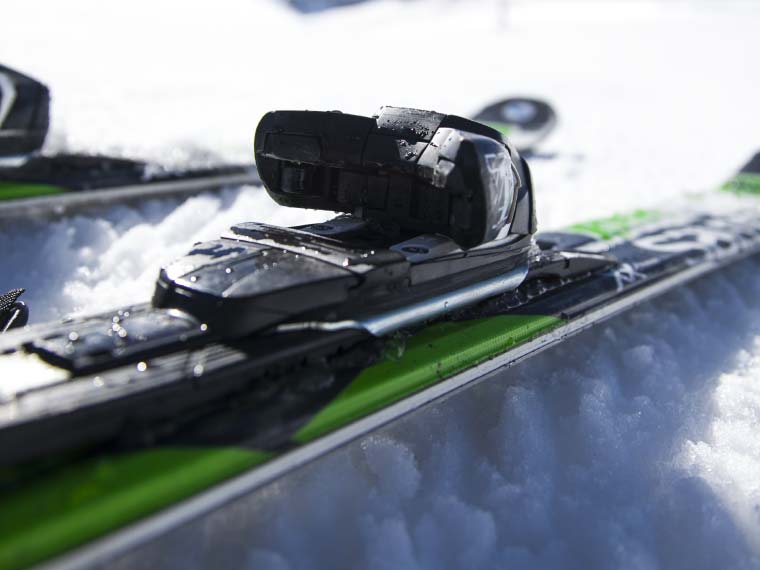 Safety is paramount and ill-fitting ski equipment in poor condition can cause real issues on a school ski trip.
So it's worth checking that the equipment you'll be provided is up to scratch.
Of course, here at Halsbury, we ensure that all the resorts we offer provide suitable ski equipment for our school groups.
Price and value for money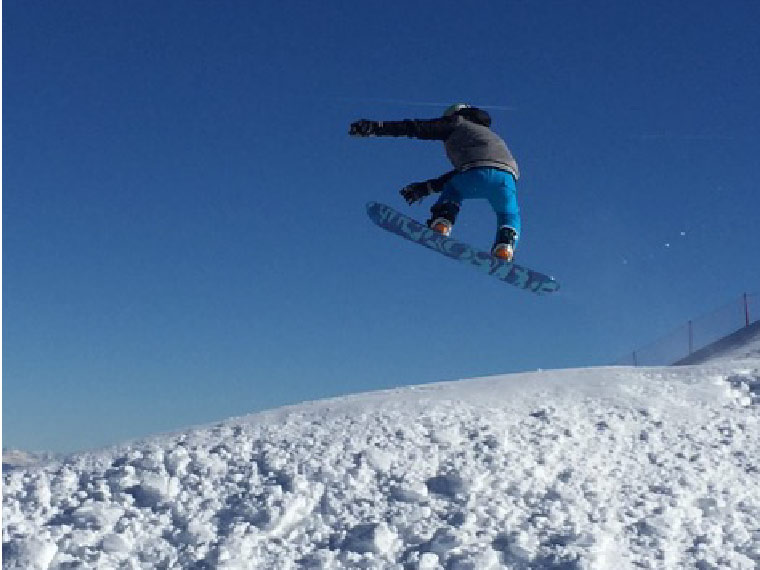 You'll be working to a specific budget and need to choose a resort that is affordable for your students.
But it is important to remember that just because a resort may be cheaper than others, that doesn't necessarily mean it represents the best value for money.
Of course, we'll be pleased to discuss the options with you, to help you work out which resort is the most suitable for your group in terms of both price and value for money.
Check out our 'best value' page for the resorts that offer the most bang for your buck!
Safety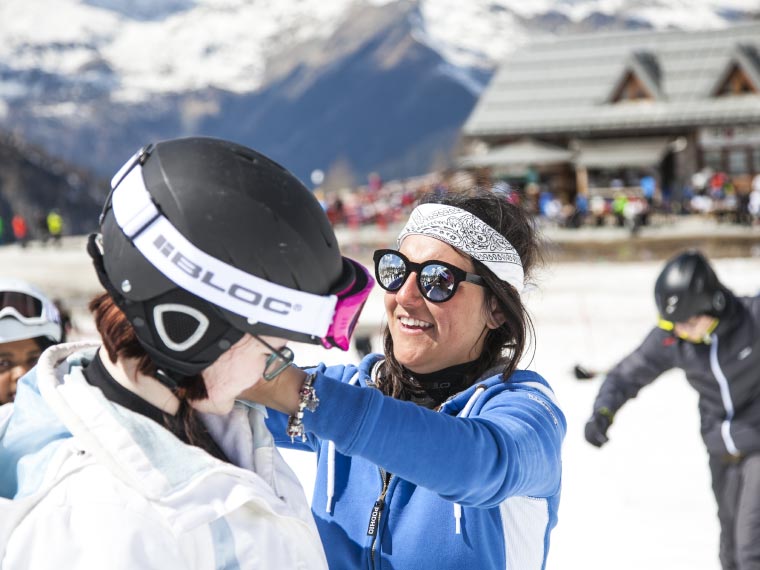 Perhaps the most important factor of them all when considering the suitability of a resort for your school group is safety.
You'll want to know that the resort has a good track record of safety and that you're aware of any potential safety concerns or risks.
For example, if a student were to have an accident on the slopes, what are the procedures, where is the nearest hospital etc.
Of course, we assess all the resorts we offer to ensure that they are suitable for school groups – and safety is our number one priority.
We can provide you with all the information you require with regards to this, to help you decide on the suitability of a resort.
Check out our guide to health and safety for more information.
"Personally, I feel that there isn't one particular aspect that makes a resort suitable – it's a combination of all of the above. Each school has their own 'wish list' for their pupils and we can advise the best resort choices to suit their requirements from our handpicked resorts which have all been assessed for suitability for school groups." Beth Hall, Halsbury Ski Specialist
Resort Finder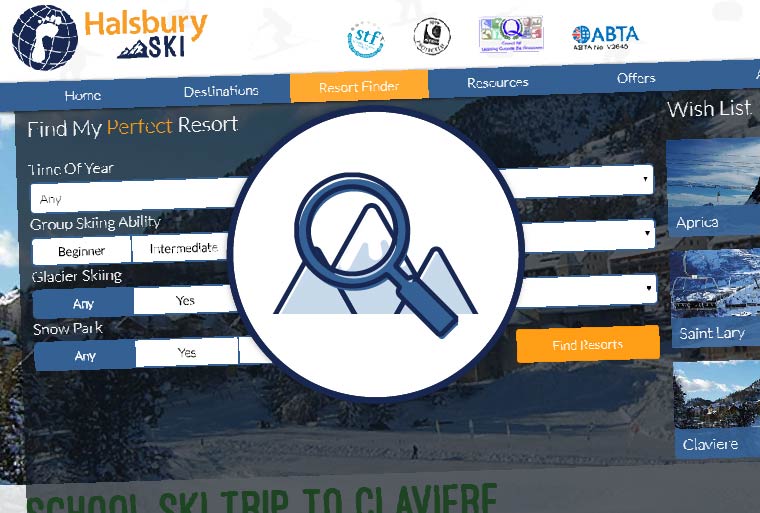 You can narrow down the options with our resort finder tool, which allows you to search for resorts that meet your requirements.
And, of course, we know all the resorts we offer extremely well. So if you're not sure where to start, or just want to talk through the options, please don't hesitate to contact us!