Share this guide with students so they know how to stay safe.
When taking a group of students skiing, it is a good idea to make sure that they understand how to behave on the slopes, in order to keep themselves and others safe.
Skiing can be a dangerous sport and, whilst that should not stop school groups from taking to the pistes, it is worthwhile briefing your students on the best ways to conduct themselves whilst on the slopes, to ensure that they and those around them are as safe as possible.
The FIS has published a set of rules of conduct, which summarises perfectly the points that students should be made aware of before heading to the mountains.
Be aware of what others around you are doing and make sure that your movements do not endanger them.
Rule 2 – Control of Speed
When skiing or snowboarding, you must remain in control at all times. Match your speed to the conditions and situation, taking into consideration the traffic, weather conditions and terrain on which you are travelling.
You must also take into consideration your own ability in order to retain full control (for example, if you are not an experienced skier, please keep your speed down).
Rule 3 – Choice of Route
When approaching another skier or snowboarder from behind, choose your route carefully to make sure that you do not put them or yourself in danger.
Rule 4 – Overtaking
It is perfectly acceptable to overtake a slower skier or snowboarder above or below, and to the right or left.
However, before doing so, please ensure that you leave enough space should the person being overtaken make any sudden movements (voluntary or involuntary).
Rule 5 – Starting Off or Entering the Slope
Before starting a marked run, restarting after stopping, or moving upwards on the slopes, please ensure that you look both up and down, in order to be sure that you can do so without endangering yourself or others.
Rule 6 – Stopping on the Piste
Please avoid stopping on the piste in narrow places and/or where visibility is restricted, unless completely unavoidable. If you fall in an area that is narrow or offers restricted visibility, please make every effort to move clear of the piste as soon as possible.
Rule 7 – Climbing and Descending on Foot
Please keep to the side of the piste whenever climbing or descending on foot.
Rule 8 – Respect for Signs and Markings
Please respect all signs and markings - they are there to provide you with the information you need to stay safe.
Rule 9 – Assistance at Accidents
If you come across an accident, you are duty bound to assist. Please seek help immediately.
Rule 10 – Identification
If you are involved in an accident, whether as a responsible party or as a witness, please ensure that you swap names and addresses with the others involved. Do not leave the scene of an accident without having done so.
Making sure they are aware of this information before taking to the slopes will ensure that your students are more aware of their responsibilities to others whilst skiing or snowboarding, which should reduce the risk of accidents occurring.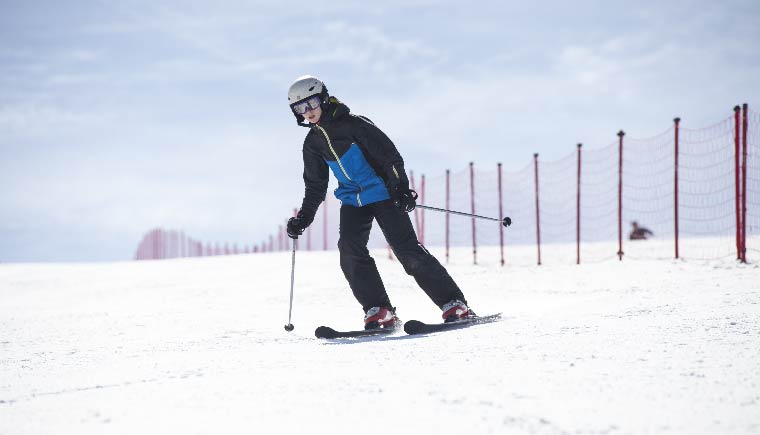 Safety on the slopes handout
Download a 'Safety on the Slopes' handout for your students!