You may be considering organising your school trip abroad yourself, which is possible.
But there are some compelling reasons to use a specialist school tour operator like Halsbury Travel.
We have had a great time and Halsbury's organisation is a massive part of taking away the stress and strain of organising such a big trip. The trip was well planned and had an activity-filled itinerary that the students very much enjoyed.
Selby High School
1. Protect yourself and your group
You certainly could put your school trip together by yourself. But, as well as this being a huge amount of work and stress, if an issue were to arise with the tour, your school/employer would ultimately be responsible.
By choosing an appropriately accredited school tour operator, like Halsbury, your group is better protected in the unlikely event that something does go wrong. So, what are you looking for?
You should check that your tour operator is a member of ABTA. Firstly, this tells you that they adhere to a very strict code of conduct. And secondly, this is your reassurance that your trip is financially protected. That's because, in the event that your tour company fails, as long as they were an ABTA member, ABTA will ensure you receive a full refund or are able to continue your trip if you're already abroad.
If the tour operator is organising your flights, you should also check that they hold an ATOL (Air Travel Organiser's Licence). This is another financial protection scheme that specifically covers air travel and ensures that if the travel company fails, you'll receive a refund if it happens before you travel or will be able to continue your trip as planned (with minimal disruption) if you're already abroad.
As long as your tour company is arranging two or more elements of your trip, such as accommodation and transport, they will be bound by the Package Travel Regulations. Among other things, this means that if your trip is cancelled or significantly altered, they must provide you with a full refund.
So, as you can see, by booking with a fully-accredited tour operator like Halsbury, you'll enjoy much more protection than if you arrange your trip independently.
Find out how to choose a tour operator
2. Make the process less stressful & redress your work/life balance
Giving up your spare time to provide your students with a fantastic educational experience is a wonderful, selfless thing to do. And it's something that will be very much appreciated both by the students and the whole school community.
But it doesn't need to consume all your time.
Using a special school tour operator could significantly reduce your workload in terms of the trip.
For example, choosing a school tour operator (such as Halsbury) that is an Assured Member of the School Travel Forum (and so has a Safety Management System) and holds the Learning Outside the Classroom Quality Badge, can form part of your risk assessment and provide you with the assurance that the health and safety of your group will be prioritised.
Plus, where a school tour operator holds the Learning Outside the Classroom Quality Badge, you shouldn't need to seek further assurances that the operator provides the quality of tour advertised.
This is also your reassurance that the operator, and its safety and quality standards, have been inspected and accredited to an appropriate level.
Learn more about our accreditations
Plus, in the case of Halsbury, many of our staff are multilingual, meaning that we can communicate with our local suppliers in their own language – so you needn't worry about having to tackle any language barriers!
3. Access great learning support that will make your trip even more educational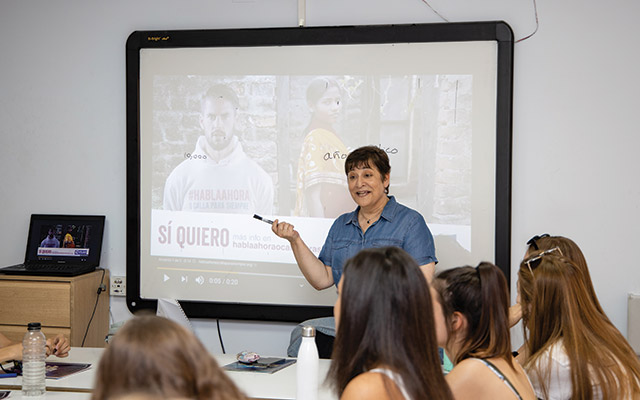 So, if you want to add lessons at a specialist language school, or give your students the opportunity to take part in workshops and masterclasses, a good school tour operator should be able to arrange this for you.
They may also be able to provide you with workbooks to help you ensure that your students achieve all your learning objectives for the trip.
By allowing your school tour operator to take responsibility for arranging these added extras, you'll significantly reduce your workload, while still safe in the knowledge that your students will benefit hugely from the experience.
For more information on how we can provide great learning support for your trip, please contact us.
4. Receive expert advice on getting the most out of your trip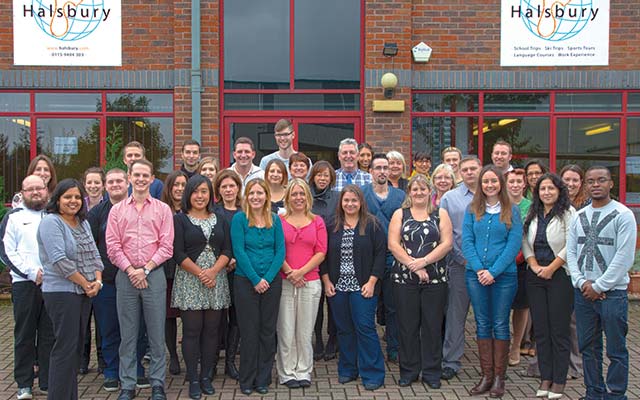 Here at Halsbury, for example, we've been arranging school trips abroad for over 30 years. This means that we understand how to tailor your trip to meet your specific learning objectives. And we know our destinations and local suppliers inside out.
So, if you know what you want to achieve from the trip, but aren't sure about the best location, visits or activities to achieve this, your school tour operator should be able to use their vast experience to help!
5. Enjoy expert support throughout the process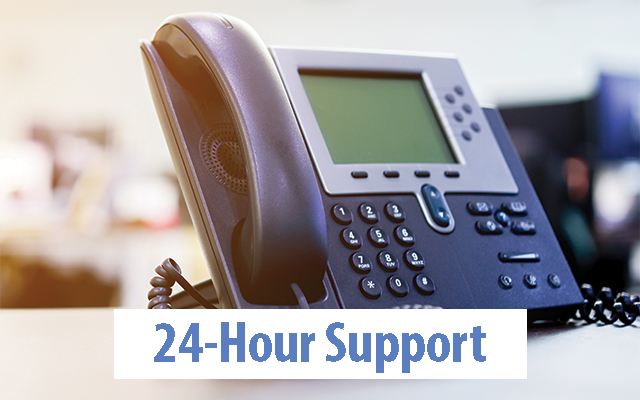 The great thing about arranging your school trip through a specialist school tour operator is the simple fact that you won't be on your own.
A good school tour operator should support you throughout the entire process, from your first enquiry 'til the moment your group returns home after your trip.
Find out how we'll be with you every step of the way
Occasionally, things do go wrong on school trips. But if you've chosen a tour operator with a proven track record of providing comprehensive support, like Halsbury, you'll be able to rely on them to sort things out for you.
Find out how we deal with the unexpected
6. Value for money
Think it's cheaper to arrange your trip yourself? Well, you may be able to do so. But a good school tour operator will have long-established links with its local suppliers, which should mean access to better rates.
This, along with the extra protection and support you'll receive by booking with a reputable school tour operator like Halsbury, represents excellent value for money.
Sound good? Contact us today to start planning your next trip!