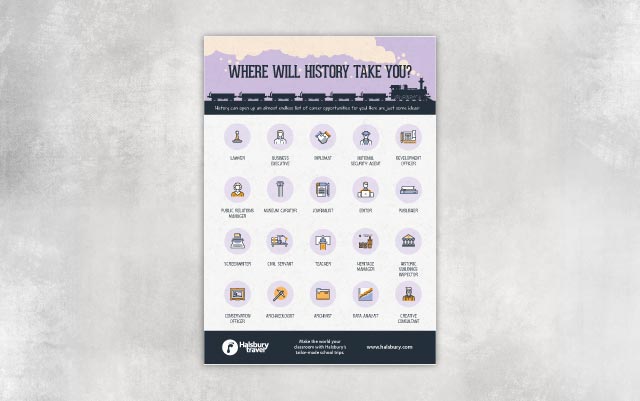 Inspire your students to continue their history studies with this classroom poster!
If your students are coming up to the point of having to choose their options for GCSE and A Level, they may ask you why they should continue with history if they don't want to be a historian.
This poster will show them that history will give them some fantastic transferrable skills, and this means a whole world of opportunities will open up to them.
From lawyer to diplomat, national security agent to screenwriter, studying history at school offers endless opportunities for future careers. You may even inspire a future Indiana Jones!
Fly the flag for history and display this poster in your classroom or department to open students' eyes up to the opportunities that history has to offer. We hope it goes some way to helping you to recruit more historians at GCSE and A Level.