Your group is unique, which is why we'll tailor make your trip to meet your specific requirements and budget.
Bespoke Tours Tailored To Your Requirements
Having worked with schools for over 30 years, we understand that the needs of each group are unique. We have never adopted the 'one size fits all' approach preferring always to work with our groups and tailor-make every aspect of their trip according to their exact requirements and their budget.
Transport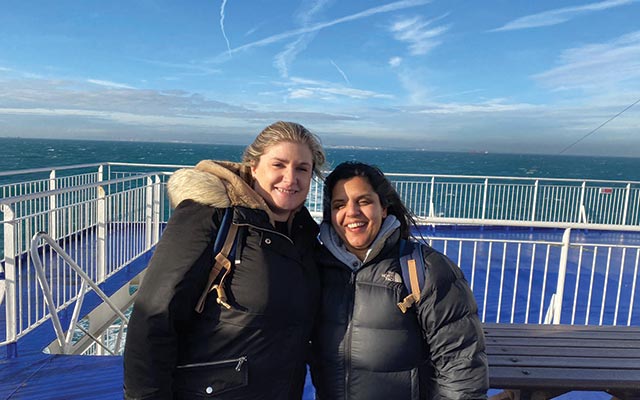 We take care of all your transport needs during your trip, from getting you there and getting you around when you're there, to bringing you home.
We offer several different transport options depending on where you want to go and your budget.
Executive Coach Travel
Whether you're arranging a trip within the UK or want to head over to Europe, we can arrange comfortable coach travel for your group.
We only use top-of-the-range, luxury coaches which are less than 5 years old and all are fitted with a TV, DVD player, WC and seatbelts.
We use coaches which cater to large or small groups.
Ferry Crossings/Eurotunnel
We can arrange ferry or Eurotunnel crossings from a number of UK sea ports including Dover and Folkestone.
This makes day trips to Europe particularly accessible for schools based in the south east of the UK.
Eurostar
The Eurostar is a great option for London-based schools. We can arrange travel to a number of European cities via the Eurostar including Paris and Brussels.
School-Friendly Accommodation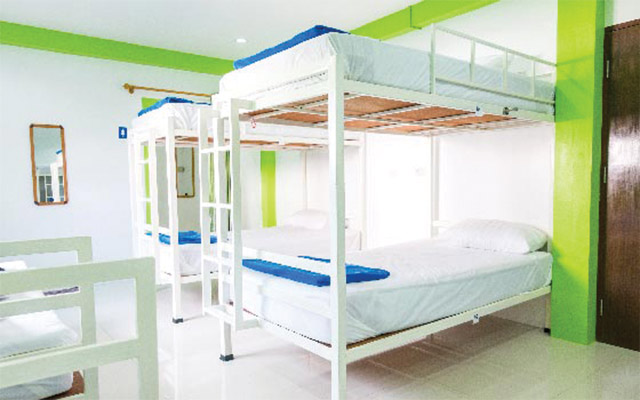 We've built excellent relationships with a number of accommodation providers across the world, so we can help you to choose the most appropriate option to suit your needs and budget.
Whether you want to stay in a luxury beach front hotel, a modern hostel or prefer to host family accommodation for your language students, we can arrange it.
We have a number of qualified hotel inspectors among our staff who visit accommodation centres regularly to conduct hotel audits and ensure that our strict health and safety standards are met.
Destinations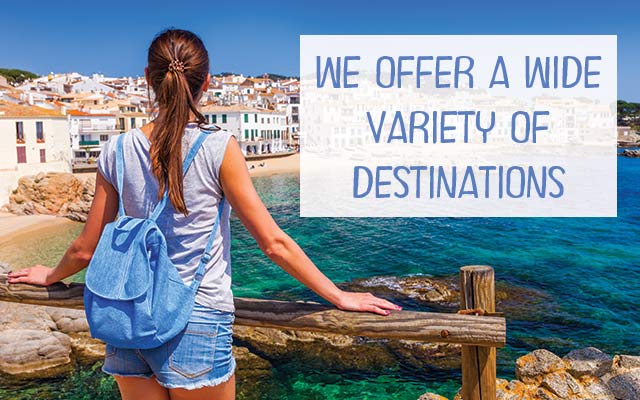 We offer school tours to over 30 different countries worldwide so, whether you're after a short tour to Europe or a long haul adventure, we can help.
We offer a variety of destinations within each country, from world-famous cities to smaller towns.
If you have a specific destination in mind and can't find a suitable tour on our website, please don't hesitate to contact us- we'd be more than happy to look into it for you.
We want to help to make as much of the world accessible to as many young people as possible.
Activities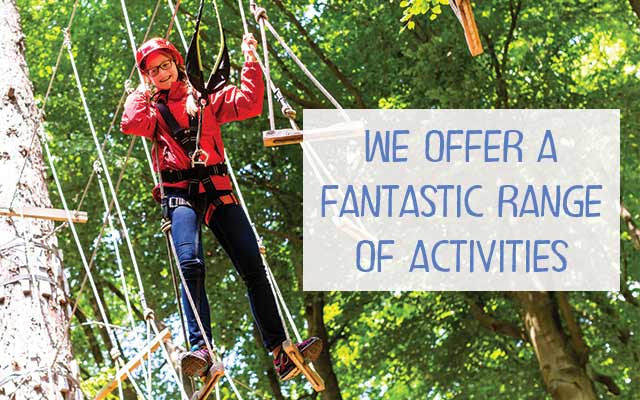 We offer a fantastic range of activities on our school tours which are specifically chosen for their suitability for the age, budget and learning objectives of each school group.
Our activities range from visiting iconic sights and landmarks to more interactive options such as attending workshops and master classes.
We always assess the educational value of any activity we offer and will discuss the options with you before creating your itinerary.
Don't be shy about asking for something different – that is **what we do!**
So, shall we start planning your school trip?