Sending their children on a school trip abroad without them, potentially for the very first time, is a nerve-wracking experience for any parent.
Using social media to keep them up-to-date with how the trip is going can really help to allay their fears. You can let them know what the plan for each day is, and post pictures of their children having lots of fun!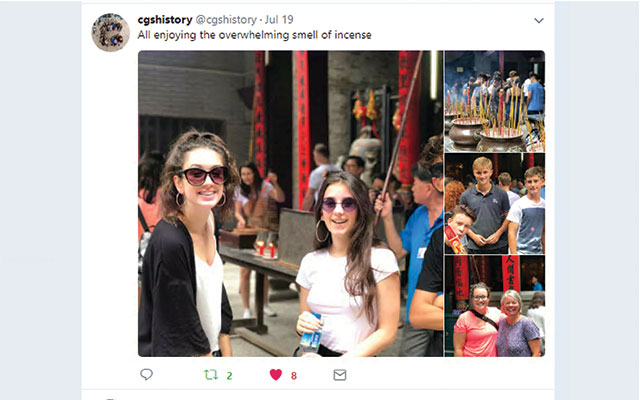 The two social media channels most familiar to parents are likely to be Facebook and Twitter. Twitter's great for posting short updates and pictures, while Facebook is handy for longer posts.
Should I set up an account for the trip?
The decision to use the school's established accounts, or to set up accounts specific to your department or even the trip, is up to you.
If you're using Facebook, it's probably easier to use the main school account that parents may already be familiar with.
If you're going to use Twitter, many of our groups do prefer to use a department account, or set up an account specific to the trip – you just need to provide parents with your Twitter handle (e.g. @HalsburyTravel) before you go so that they can find you!
When should I start posting about the trip?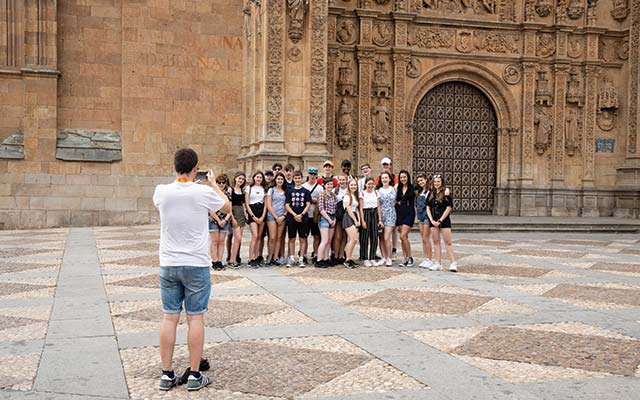 As we've said, social media is a great way to keep in contact with parents during your trip. But it's also a great way to communicate in the lead up to the trip, to remind them about payment deadlines, or to ask them to remember to provide you with dietary requirements etc.
Join us!
Here at Halsbury, we're big fans of social media! Make sure you tag us in your trip photos/posts – we'd love to see how you're getting on on your trip!