Available Resources
Please use the following links to access your resource.
Promotion is an important stage of planning a successful school trip. We've created some materials to help!
So, you have approval to run your trip. Now you'll need to get a certain number of students to sign up, in order for it to go ahead. The best way to do this is to advertise as early as possible and create a bit of a buzz about it!
What you need to do:
Announce the school trip
Create a buzz about your school trip around school
Set up social media/start posting about your school trip
Emphasise the fun!
Announce the trip
First thing's first, you need to make the relevant people aware of your trip.
Do this as soon as possible – not only will it lengthen your timetable and allow you to relax a little bit, it will also give parents time to save up, or pay in instalments, making the trip more affordable for more students.
You could make an announcement in class, hold an assembly, or even hold a meeting for relevant students. Don't forget to speak to your IT department about advertising the trip on your school's website too.
And you'll need to get parents on board!This can involve sending a school trip trip letter home and running a parents' evening. Check out our guide to getting parents on board for more information and advice.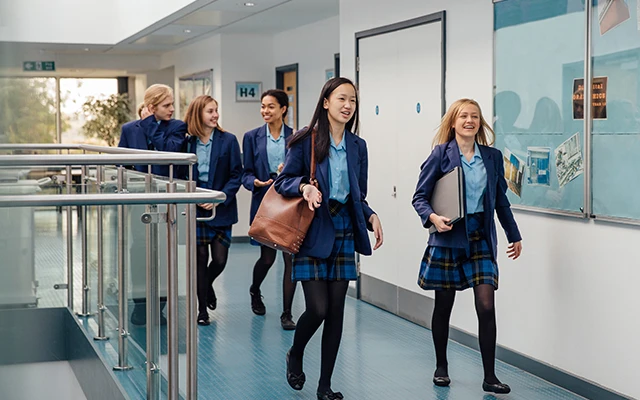 Create a bit of a buzz about your school trip around school
Next, you need to get the school community, and especially the students, talking about your school trip!
How do I create a buzz around my school trip?
Put up some eye-catching posters around the school
Promote your school trip on your school's social media accounts
Show your students a video of the destination they'll be travelling to
Posters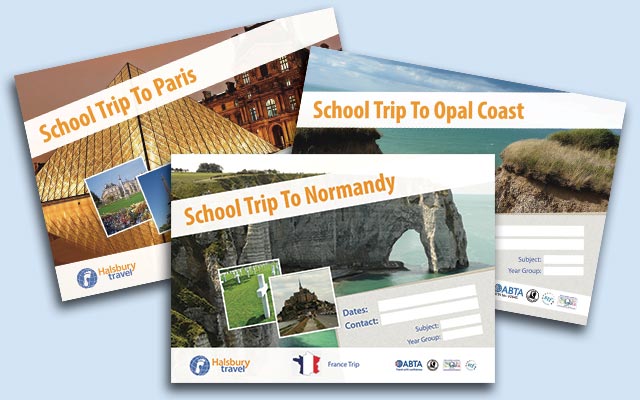 At the bottom of this guide, you'll find some eye-catching posters that you can download for free to display around your school. Make sure you place them in high traffic areas to get the maximum exposure for your school trip.
Social media
Social media is a fantastic tool for communicating quickly with both students and parents regarding your school trip. And more and more of our teachers are choosing to use social media to promote their school trip to students.
When you're in the process of getting students to sign up for your trip, you could post photos and videos from last year's trip (if you've run this school trip before). Or you could post photos and videos of the destination, to show them how incredible this school trip is going to be.
You can either use the school's established social media accounts of set ones up that are specific to your school trip.
We've created some images for you to share via your school/department's social media. Please contact your Travel Adviser for more information.
And check out our guide to social media on school trips for more information on how social media could be a useful tool for your school trip.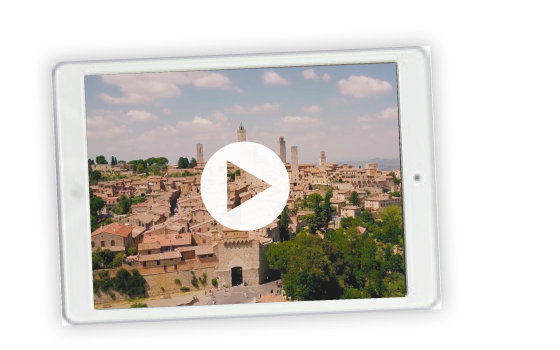 Video
Over the years, we've created several videos showing real Halsbury school trips and all are available on our YouTube channel.
There may be a video for your specific destination but, even if there isn't, the videos are still a great illustration of how exciting and useful school trips are for students.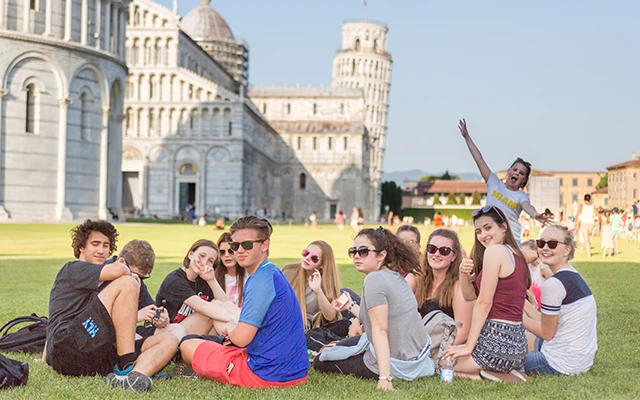 Remember to emphasise the fun!
When speaking to the students about the trip, remember that while you, parents, SLT and governors will all be very focused on the educational aspects of the trip, the students will be more interested in the fun experience that they're going to have.
So, remember to not only tell them about everything they will learn, but also about how much fun they can look forward to.
If you already know some of the activities you'll be taking part in, you could talk to them a bit about that.
And let them know that this is their chance to take another step towards independence, by taking responsibility for themselves on the trip. Of course, it's probably a good idea to add a caveat concerning your expectation of their behaviour on the trip!
If you've run this or a similar school trip before, why not ask students who attended a past trip to come and talk to your current students about how much fun they had and what they got out of the experience?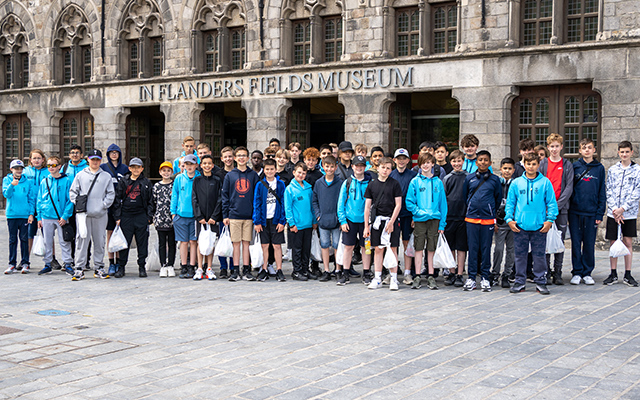 Struggled to get the numbers in the past? Try these tricks:
Be strict with the number of students that can join the trip – although our natural instinct is to want to be inclusive, by making it a little more exclusive, you'll soon find more students wanting to go!


Why not team up with another department to make the trip cross-curricular? Please contact your Tour Adviser for more information on what other subjects your chosen destination works well for!


If you've run this trip previously, show students and their parents pictures from those previous trips – seeing what they can look forward to will help to generate enthusiasm for the trip among your students.


Similarly, ask students that have been on the trip previously to come to your parents' evening, or come into class, to explain what they did and how much fun they had!
We hope you've found this guide helpful. Let us know what other useful guides you'd like to see by joining us on Facebook or Twitter.